How to Get a Product Design Job Without Experience
So, you graduated from college and want to find a job in the product design industry.
But there's a blocker: you have to show your previous work, and all you have to offer are college projects and maybe a student internship.
You're only a few clicks away from sending your CV and papers, but you're not proud of them. Don't worry; there is hope! Read on to learn how to get a product design job without experience.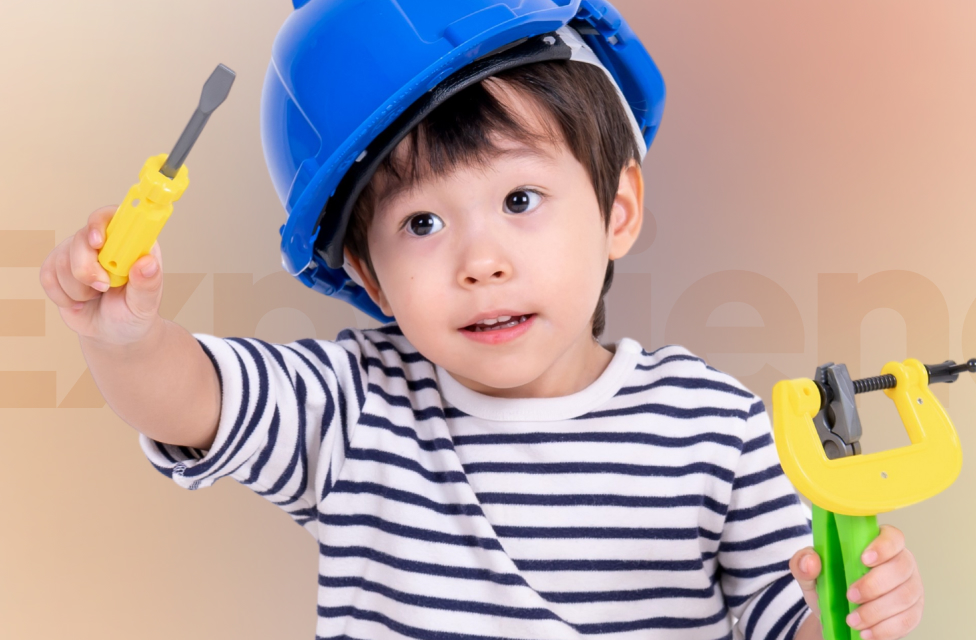 Understand the process on the other side
Let's face it: when an employer receives an application for a product designer position without an included portfolio, they won't even consider you. Reviewing the portfolio, along with your CV, is the first step.
The recruiters decide which candidates they will invite for further interviews during this step. Therefore, it is crucial to have a portfolio that will interest the employer enough to hand out this special invitation to learn more about you and your work.
The second step, which you can take immediately, is to practice or improve your creativity and talent by setting yourself a task and making a design based on that task.
Depending on how much desire or time you have, decide whether you want to do a small task every day or set aside a whole weekend for it.
You can also check out our Design Challenges Workbook to brush up on your design problem-solving skills, or even better – solve real-life problems and add them to your portfolio!
By fulfilling these tasks, you will supplement your portfolio, which is one of the best ways how to get a product design job without experience.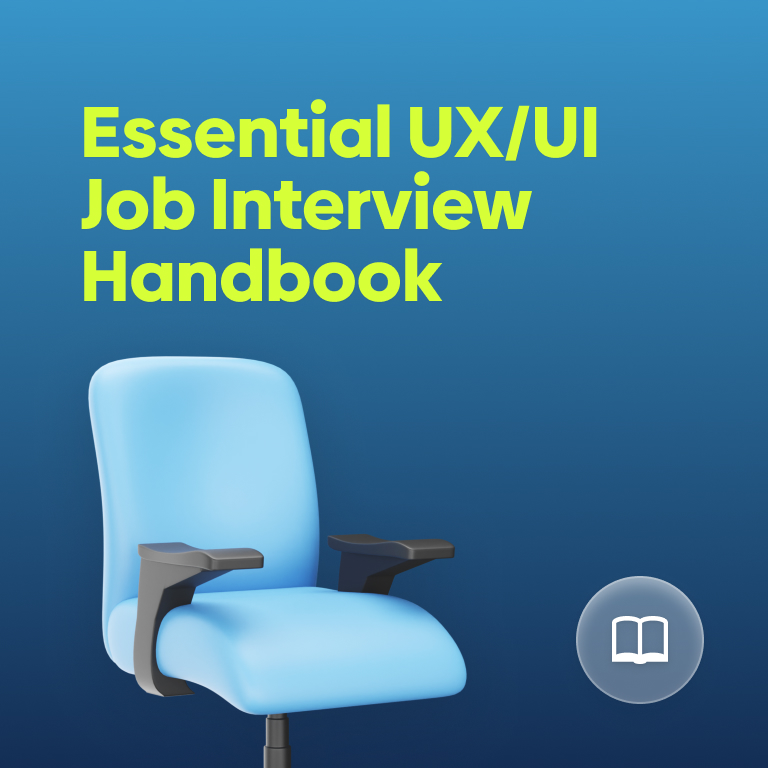 Essential UX/UI Job Interview Handbook
Master the art of charming recruiters and get hired faster
Learn how to tackle tough UI/UX designer interview questions, showcase your skills effectively, and stand out in a crowded field. Are you ready to get that dream job?
After completing your designs, publish them on Instagram, Dribble, or Behance and ask for comments from other designers. Their feedback will help you get the objective opinions of other people in the same profession, which will lead you to faster and more concrete training. 
Engage in a dialogue with your friends and family about your skillset. That way, you'll learn a great deal about your strengths and weaknesses and distinguish a direction in which you'll want to grow. Moreover, strive to become a part of a community that entices growth and learning.
The options are numerous:
Finding a mentor

Reading design books

Listening to specific podcasts

Watching TED talks
Do whatever you like, but seek growth.
Remember: no one started a career with great talent; you build it slowly.
Don't redesign popular pages and apps
Even though creating redesigns of popular apps and pages seems like a good way how to get a product design job without experience, the reality is quite different.
How many times have you seen a redesign of YouTube, Facebook, or some third-party website? If you follow other product designers, the answer is – a lot. And if you have seen it, imagine how many similar redesigns recruiters get to see.
Also, even though these redesigns are so famous, the truth is that they won't bring your portfolio to the next level. These companies hire many professional designers who have worked (and still work) on that specific design. We get it – these designs sometimes wreak havoc on your nerves, and you think your redesign would be more innovative.
But, try to get "behind the enemy lines":
think about why these designers decided on that design and how much time they spent thinking and researching.
Instead of redesigning popular websites and apps, find a lesser-known application, investigate its challenges and bugs, and solve them by redesigning.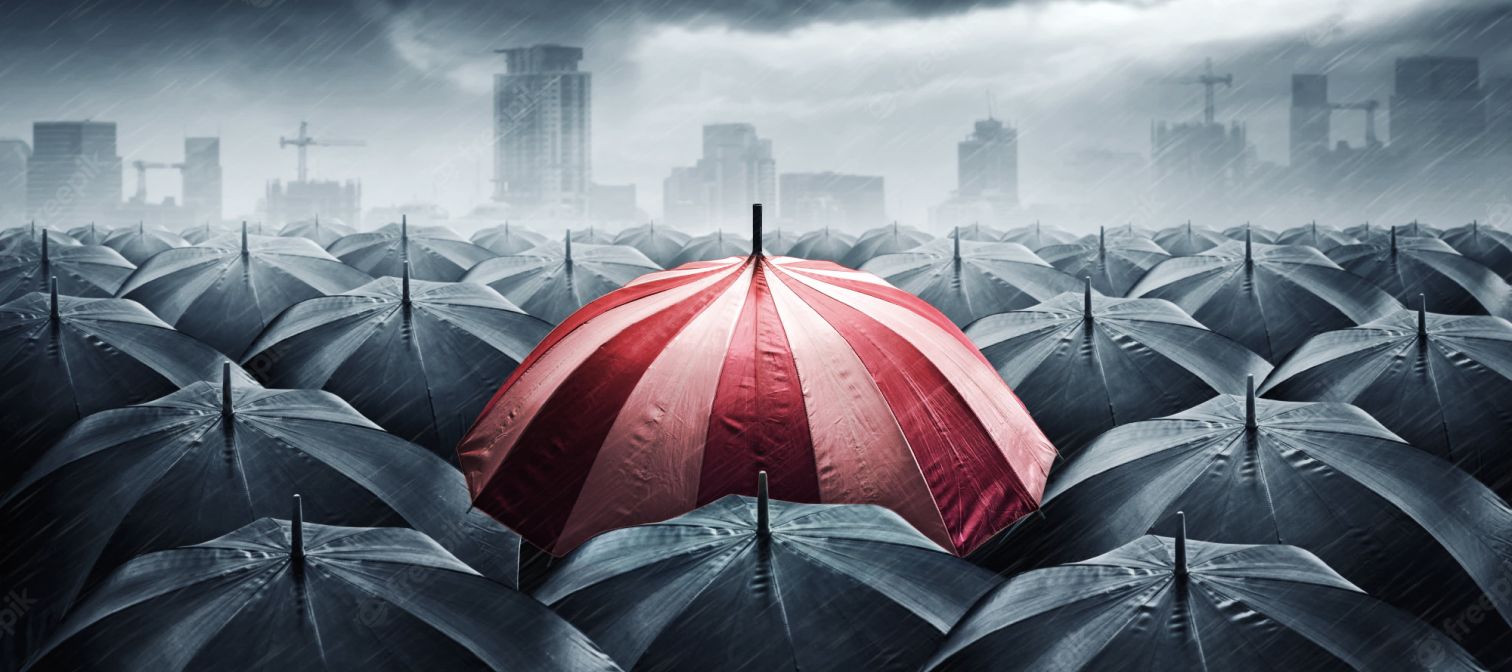 Learning how to differentiate yourself from the masses is one of the best methods how to get a product design job without experience. 
Aside from building a high-quality portfolio, work on designing your CV.
One of the ways how to get a product design job without experience is to put some effort into the look and feel of your CV. Imagine a recruiter getting their hands on about fifty boring CVs on white background with plain black letters. One CV, though, differentiates itself with minimal, neutral colors, exciting but professional font selection, and strategically set sections.
What do you think, which one will they want to look at first?
Let that unique one be yours. Therefore, it will be necessary to invest some hours designing an outstanding resume.
These templates are the perfect solution for product design newbies who don't want to lose time and nerves on job application assets.
Ten personal resume templates with instructions

Motivational letters with examples

Open application letter with examples

Email template responses

and much more.
Instead of wasting your time designing and crafting CVs or motivational letters, focus on searching for the best product design positions or preparing for the interview.
Another helpful suggestion on how to get a product design job without experience is to add your photo to your CV, making it easier for the employer to connect a face to a name and remember you. 
The photo should look like it's for a personal document.
Avoid selfies and old Facebook profile pictures. Also, make sure your email address doesn't look like you're 14 years old. ✍🏼
Leave your favorite football clubs and hometowns out of this, at least for now.
Prepare for your product design interview
Once you make sure your portfolio looks great, there's a high possibility that you'll catch the opportunity for an interview. So, you'll need to prepare for your interview.
To give you a proper heads-up, recruiters might have some doubts about your product design abilities since you're new to the product design field, so you'll need to show them wrong. To help you feel confident, we advise you to do your homework and research the company. Learn the names and investigate company culture.
One of the ways how to get a product design job without experience is to analyze their designs and explain what you like and dislike. 
Another great way to prepare for your product design interview is to practice it with other design professionals. Check out Design Mentorship — our experienced teacher can help you ensure the best performance in your future interviews.
Consider creating a presentation to present your skillsets and enthusiasm, even though you might not have tons of real product design projects behind you. Also, never be late for your interview. Punctuality is a must to leave the best first impression and show that you're eager to learn and build your experience.
And that's our take on how to get a product design job without experience! We hope you learned some valuable tricks to help you land the product design position you want and deserve
Feel free to share with us which problems you encountered when creating a portfolio or applying for a product design job – reach out to us via our contact form or Instagram.
We wish you a lot of luck in your product design endeavors! 😍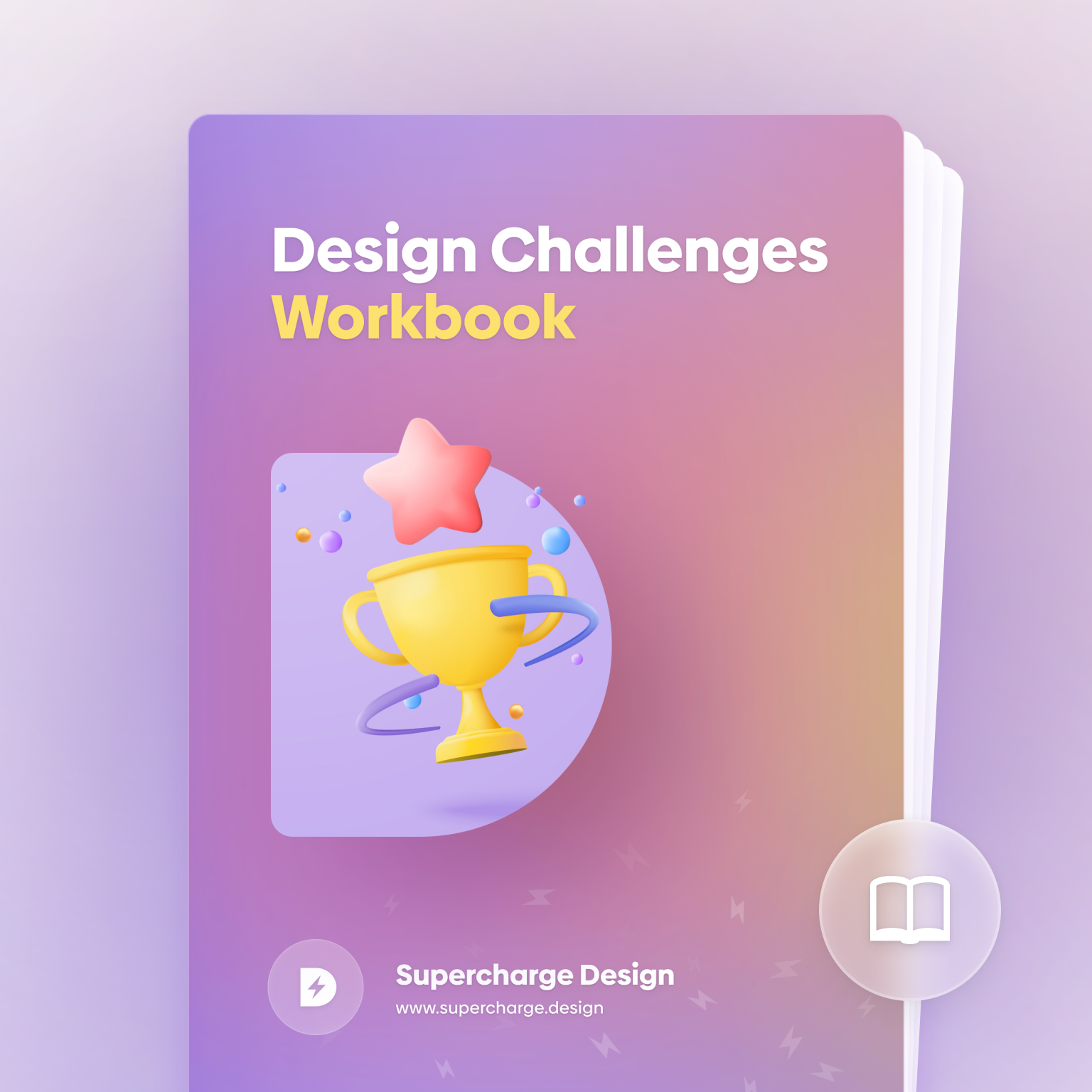 Build a hire-worthy PORTFOLIO
Design Challenges Workbook
Learn by doing – real briefs, immersive projects, and expert tips! ⚡️ Solve genuine problems that you can use to fill your portfolio.
You might like the following