What Makes a Good Product Design Portfolio
If you want to attend a product design job interview, you'll need a proper product design portfolio. Whether you're a newbie or you want to make sure you're on the right track with your product design portfolio, we have you covered. 
Read on to learn what makes a top-notch product design portfolio that will help your recruiter form only the best opinion about you, and hopefully, land you a good product design position!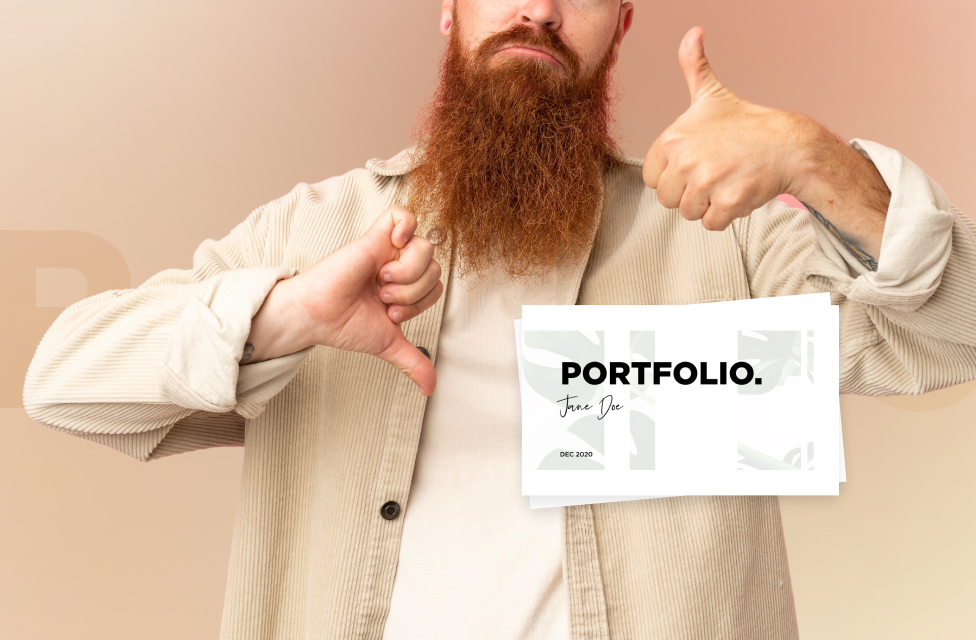 What is a product design portfolio?
A product design portfolio displays a designer's skills and knowledge. 
Product design portfolios contain case studies of earlier projects that show previous designs and their functionalities. If you're a beginner, it is enough to include 1-2 case studies. If you already have experience, then 3-4 is the right amount.
A good product design portfolio defines your performance and represents your areas of expertise in design. It also shows who you are as a designer.  When interviewing for a product design position, recruiters are eager to learn how you made the most out of the given opportunity and produced real value for the users and the company.
Moreover, recruiters are not only interested in a couple of screenshots of a finalized product. What makes a good product design portfolio is giving insights into the messy parts, such as research, challenges, and everything you had to overcome to deliver this shiny new design.
A product design portfolio can also include your educational background.
That doesn't mean you have to swamp it with your complete schooling history. Instead, use one page or a slide to showcase relevant degrees, courses, and certificates. 
If you don't have any "real" projects, add your school projects. You are also more than welcome to add your self-assigned projects.
Your portfolio is more important than your CV, which recruiters usually scan through in a matter of seconds. In other words, you should focus more on how to make a good portfolio rather than a CV.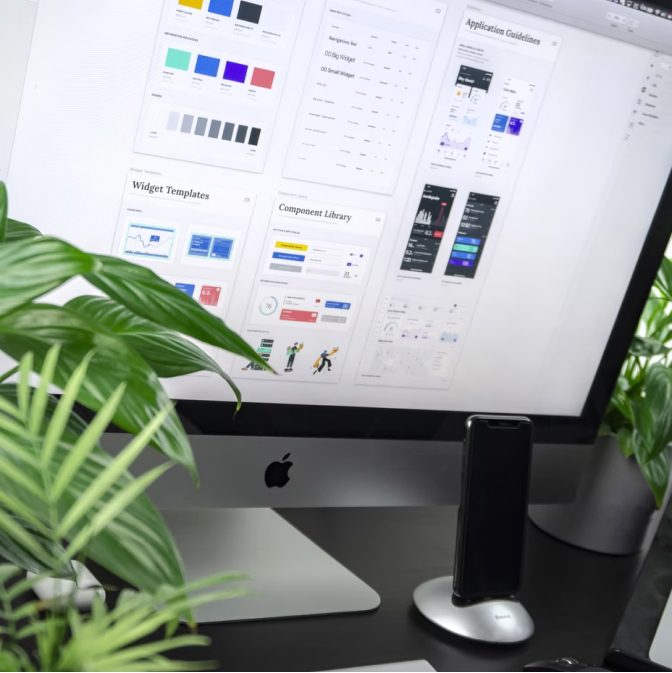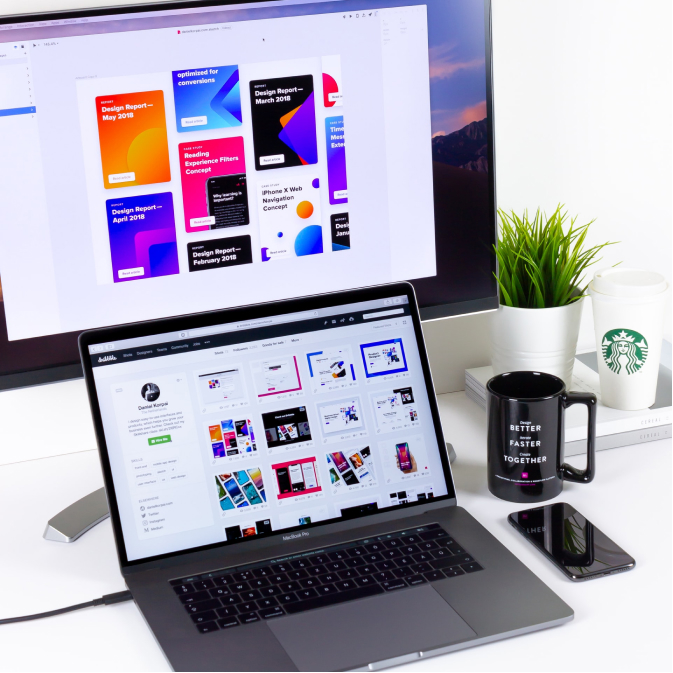 What should a good product design portfolio contain?
Your portfolio should showcase both the outcomes and the processes of your work.
To highlight the importance of your portfolio, you have to realize that it's another design project itself. It is as important as your previous work.
Even if the role you're applying for is non-visual, you need to ensure your portfolio looks smooth and easy to use.
Now, let's go over the focus points a good product design portfolio has to contain.
Context of solved problems
In this part, you must define the problems your designs solved and why they were important. Without explaining the problem, people on the other side might not understand the solution. Use this part also to outline how you framed your scope and how you approached the problem.
Every product design portfolio should contain a detailed explanation of your role in delivering a solution for a specific problem. 
This part explains what you were doing and how you collaborated with others if you were a part of a bigger team. Use this opportunity to mention your daily tasks and scope of work, as well as different hats you might have worn to achieve the final result.
Rationale – set of decisions
Explaining your rationale is what makes a good portfolio. If you're unfamiliar with the term rationale, it refers to your design process.
Rationale includes research, exploring design solutions, brainstorming with your peers, facing obstacles and ways you resolved them. Your rationale involves everything that was a part of your journey to delivering a well-structured and functional solution.
In this part, showcase the implementation by visuals. 
Visuals help people to understand and "feel" your work. This part should display all your insights and decisions. Make sure your visuals represent your design decisions and fit the context. Moreover, these visuals should show how you resolved the initial problem.
If they don't, your audience might not understand the design, no matter how hard you explain it.
The impact is essential for a good design portfolio (and design, for that matter). This part usually resonates most with recruiters (and clients) as it clearly states how successful the design is. Impact also means value. Value is the reason why users would want to use your design solution to reach their objectives.
Moreover, to showcase impact, you can use success metrics and outcomes your designs induced. You can also include personal impacts, such as new realizations and approaches you acquired.
Other crucial items for a good product design portfolio
When creating your product design portfolio, pay special attention to your communication and wording. You need to show excellent communication skills because they attest to your level of being a team player.
Storytelling keeps the users interested, and in your case, the user is the recruiter.
Take a second look at your titles and subtitles and think of the story they are telling. Build all sections of your product design to form a story.
Make sure to convey the message that your design is not only about making things look good. Show its purpose and how it accomplishes desired objectives.
What makes a good product design portfolio is making it look attractive.
The aesthetics of your product design portfolio will not only represent your visual design skills; they will also show you are willing to invest time into representing yourself in the best possible way. Everything in your product design portfolio should state your proficient design skills.
Final take on how to make a good product portfolio
The layout of a great product design portfolio is relatively simple.
In the beginning, include a title page that contains your name, contact, and a summary of what you do. After the title page (or on another subpage if you're building an online portfolio), add a project introduction, which describes each project in your portfolio. Pretty self-explanatory, isn't it? 😀 
Add images with captions with a standard format to ensure consistency and fluidity. And finally, results. Add elements such as metrics or testimonials to communicate user & business needs that you fulfilled.
As we already mentioned, don't mistake your product design portfolio for a CV. Omit all the irrelevant work experience, personal details, or social media links.
Your product design portfolio should be all about your design pathway – from your previous works to the growth and results you achieved.
When building your new, shiny UX design portfolio, remember the following:
Curate your best work.

Demonstrate the types of projects you like the most (for example, if you'd love working on mobile apps, don't make the most of your portfolio showing landing pages.)

Show natural process (even the messy parts).

Teamwork makes the dream work.

Reflect where you are as a designer and where you'd want to be.
We wish you the best of luck with building a good product design portfolio!
We hope this article helped you learn what makes a good product design portfolio.
If you want to have a professional set of eyes on your portfolio, book a mentoring call with us. Our mentors are experienced in recruiting and will instantly recognize the possible pitfalls and room for improvement.
An unbiased review of your portfolio, as well as suggestions on what you can upgrade, will help you create a design portfolio that will stand out in the crowd and land a design position you want.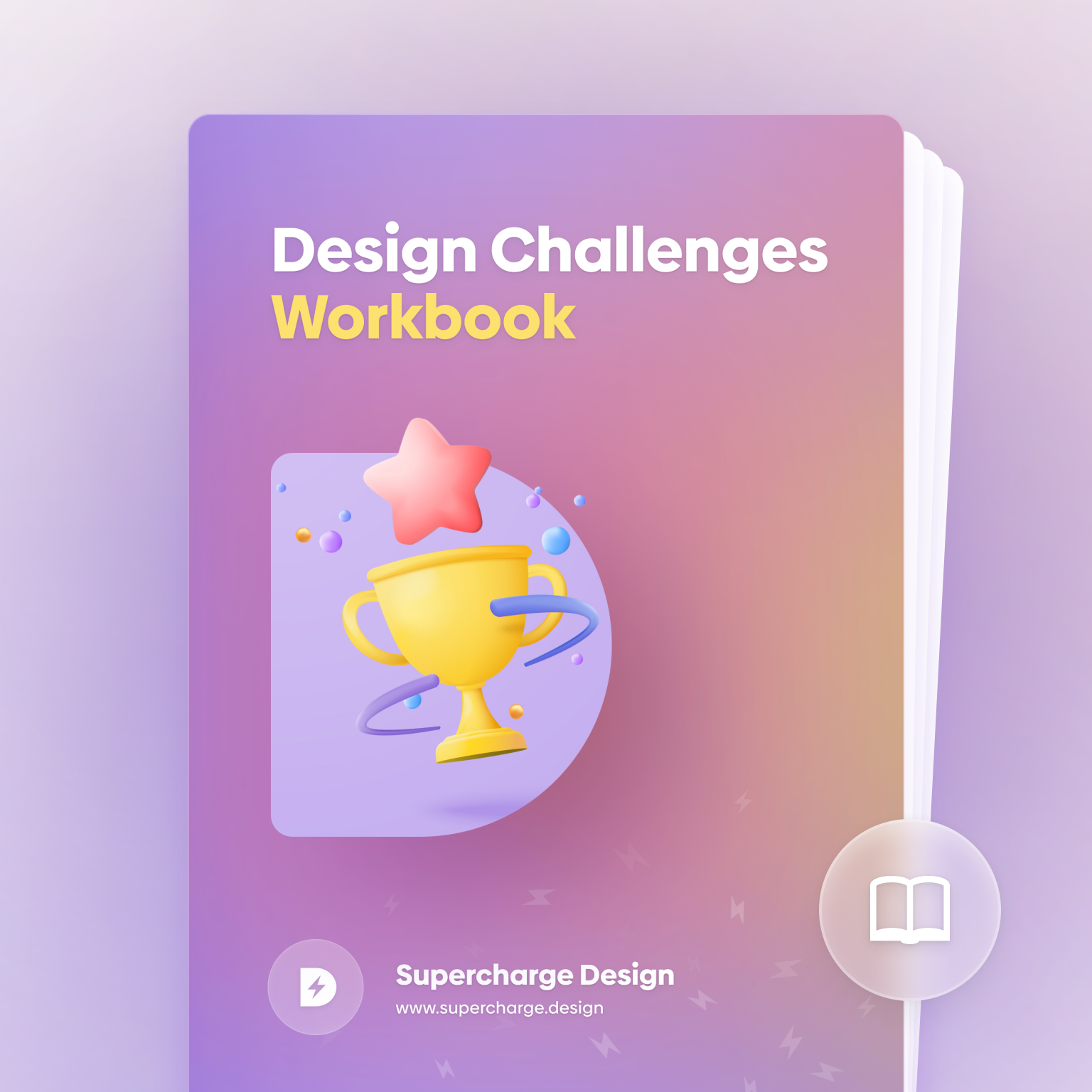 Build a hire-worthy PORTFOLIO
Design Challenges Workbook
Learn by doing – real briefs, immersive projects, and expert tips! ⚡️ Solve genuine problems that you can use to fill your portfolio.
You might like the following