How To Prepare for a Design Interview
Congratulations – you got an opportunity to attend an interview for the desired design position! But, when the excitement decreases, the stress might rise. 
How to prepare for a design interview? What questions should you expect? 
In this article, we'll guide you through things you need to bear in mind before your product design interview, so read on & get as prepared as possible!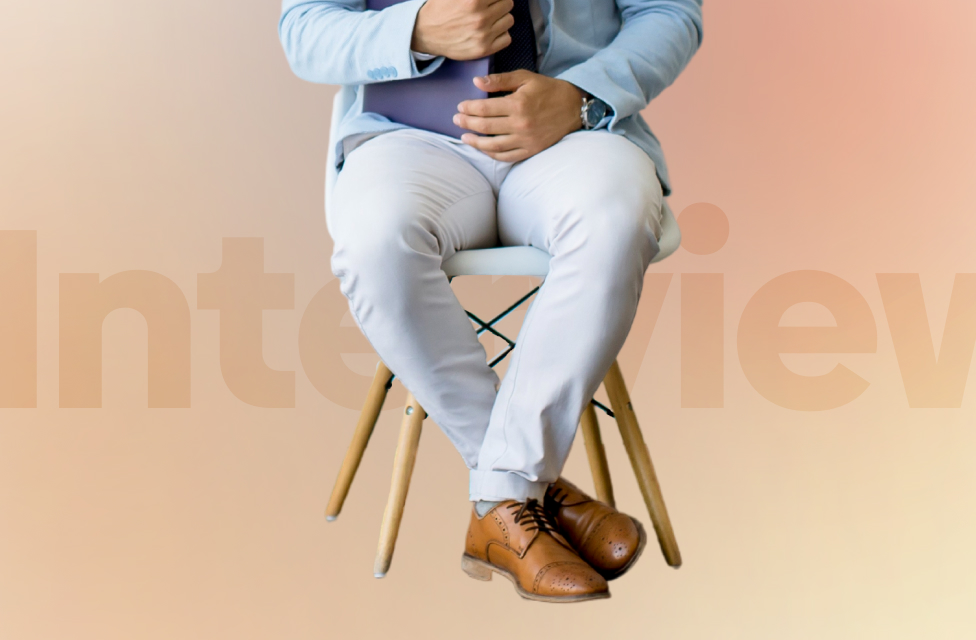 How do design interviews work?
Usually, there are a couple of phases of a design interview.
First is the initial phone call with the recruiter. Following is a video call with their design team (if they have one). The third phase usually includes a video call with other stakeholders or an on-site interview. 
Let's dive deeper into these phases.
How to prepare for a design interview with a recruiter
The initial phone call with the recruiter is usually around half an hour long.
During this screening process, the recruiter wants to determine if you'll fit into their company. They want to see if you are the right person for this role and how well you would fit into the team. Moreover, recruiters want to learn more about your designer path.
They also share relevant information about the position and the timeline. Sometimes, the recruiters even ask you for your expectations about the role and the payroll.
Tell me more about yourself and how you got into design? Can you guide me through one of your projects? What do you know about our company and why us? What are your hobbies and interests? Do you have any questions for me?
Even though it might seem otherwise, the last question is as important as the first two. Recruiters love candidates who want to learn more about the role, day-to-day activities, and teammates.
Video call with the design team
The second phase of a product design interview consists of a video call.
This call can be with the whole design team or with a design team lead. This phase usually lasts up to 1 hour.
Another way how to prepare for a design interview is to create a good product design portfolio. The design team (or a team lead) attending this call will focus on your portfolio. 
As they will go through your work, they will ask "why" many times. 
Your goal is to explain your rationale and design choices as best as you can. Make sure you know how to advocate your design decisions. They will also ask you how and why you got into product design. Because of the professionals on the other side, you can get a bit more specific than with the recruiter.
Don't forget to ask them a question or two about their daily tasks or position.
Final video call or on-site interview
The final round of a product design interview is usually the hardest.
It also may have a longer duration because of more challenging questions and follow-up questions.
Exercise confidence and stay prepared to answer any question about your work. Besides your design skills and projects, they'll also investigate your leadership and teamwork skills. Sometimes these final rounds contain an exercise or a whiteboard challenge.
You either solve that task on-site or get an assignment to deliver in a couple of days. 
In this phase, you'll learn about their expectations of the position, resources, and timeline.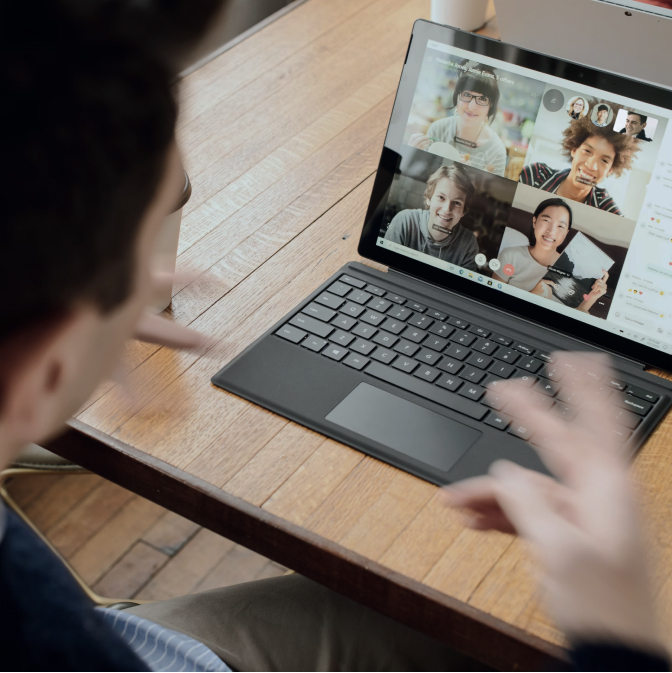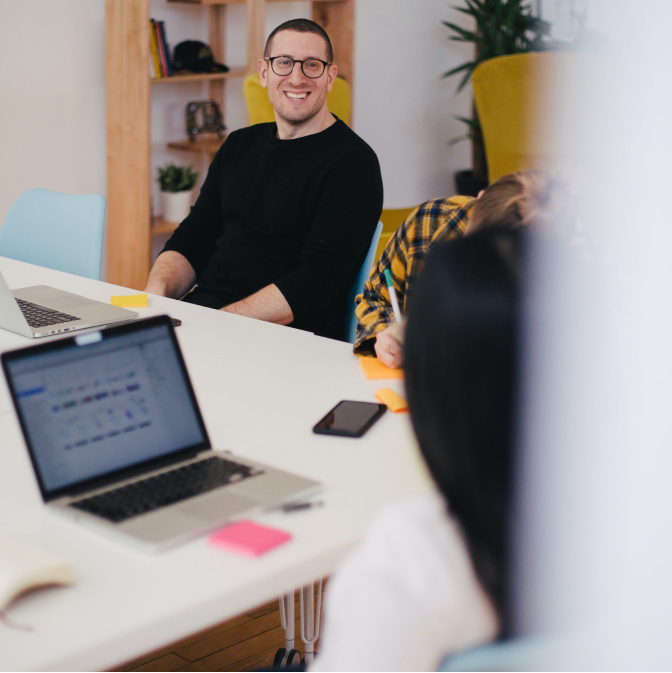 How to prepare for design interview questions?
We all know that a first impression is essential. Ensure leaving a good one by researching the company that will interview you.
Try to learn as much information about them as possible. Read the About section on their company's website and memorize the names of the managers and recruiters. Search the Internet for news and articles. Work to determine their tone of voice to establish a proper dialogue when it's time. Another great tip on how to prepare for a design interview is to examine their designs and determine what you like and dislike. 
It could emerge as a point of interest during your interview and showcase you as genuinely interested.
The beginning of the interview serves for self-introduction.
Since this is where you can create an impact, it is crucial to practice before the action. Determine your ideal story and work to build confidence. Practice talking about yourself. 
When talking about your education, stick to relevant parts.
The same applies to hobbies: talk about things that could correlate with design and its creative processes.
Ask yourself what you would like to hear if you were a recruiter. Learn every detail of your resume and become prepared to explain every bit. If you get asked why you want to pursue a career in product design, make sure to prepare a genuine and motivating answer.
The importance of a good design portfolio
Your design portfolio is the most critical factor in this interview. So, you'll have to invest time and dedication to polish it up.
Read what makes a good design portfolio.
When applying for a specific position, your portfolio should showcase projects that could resonate with it. A good portfolio contains from 3 to 5 case studies, so make sure to choose those like the job you expect. If you don't have similar projects, try to illustrate the similarities in your past work with the new one.
Another way how to prepare for a design interview is to practice explaining rationales and design decisions from your portfolio. Don't skip messy parts – your recruiters will love to hear more about the background of your seamless solution.
Other ways how to prepare for a design interview
Build confidence by recording yourself
It's completely normal to be anxious because of an upcoming interview. It's not every day you have to cover your work, highlight your virtues and values, and come off as a bold person in a single "conversation"!
A great way to work up your confidence is to record yourself. It can be as simple as recording your voice as you answer questions. Or, you can go deeper and record yourself while pretending you're in an actual interview. Explore possible questions in a product design interview and practice answering.
While recording yourself, you'll be able to determine pain points, such as body language or a topic where you could've said less.
Recording yourself will help you prepare and feel relaxed during "the real deal."
Practice your interview with professionals
Another great way to prepare for your product design interview is to practice it with other design professionals. To ensure only the best performance in future interviews, check out our Design Mentorship.
Some of the things you can work on with our mentor are:
practice your interview skills with a senior designer

grow confident in yourself and your skills

receive actionable feedback without harsh criticism

learn your strengths and overcome challenges
The Design Mentorship is a great way to practice presenting yourself in the best light and outshine other candidates.
It's not rare for recruiters to ask you for a presentation for your interview.
If the time and resources allow, go a step further. Bring your presentation to life by creating a demo app or a dedicated landing page. Not only you'll showcase your skillset, but you'll also show how enthusiastic you are to get this position.
Investing that extra effort will help your recruiters remember you and diversify you from the other candidates.
This tip might sound a bit obvious, but make sure you aren't late for your interview.
Whether your interview is happening on-spot or via an online call, make sure to arrive on time. And by on time, we mean a couple of minutes before the time. 😉
Running late will surely leave a negative impression.
Work to clear your schedule that day and arrive at your interview refreshed and relaxed instead of stressed and short of breath.
One of the ways how to prepare for a design interview is to dress accordingly.
This rule applies even if the interview is happening in the comfort of your home. Good company research will help you determine whether you should wear a suit or not. 
A general rule of thumb is to match the smart-casual dress code. Wear clothes you're confident in that are appropriate for the possible future workspace. 
Make sure your clothes are tidy and you look well put, at least for your upper half. 🙂
Stopping before you answer a question in a job interview isn't a bad thing!
Some questions, especially those related to your projects or even expectations, demand that short pause. Don't be afraid to give yourself some time to think through before answering. Discussing work is never the place to hurry, so set the steady pace that will help you provide only the best answers.
So, this is our take on how to prepare for a design interview.
We hope these tips will help you nail your future product design interview, but if you want to bulletproof your interview skills, book a mentorship call with us!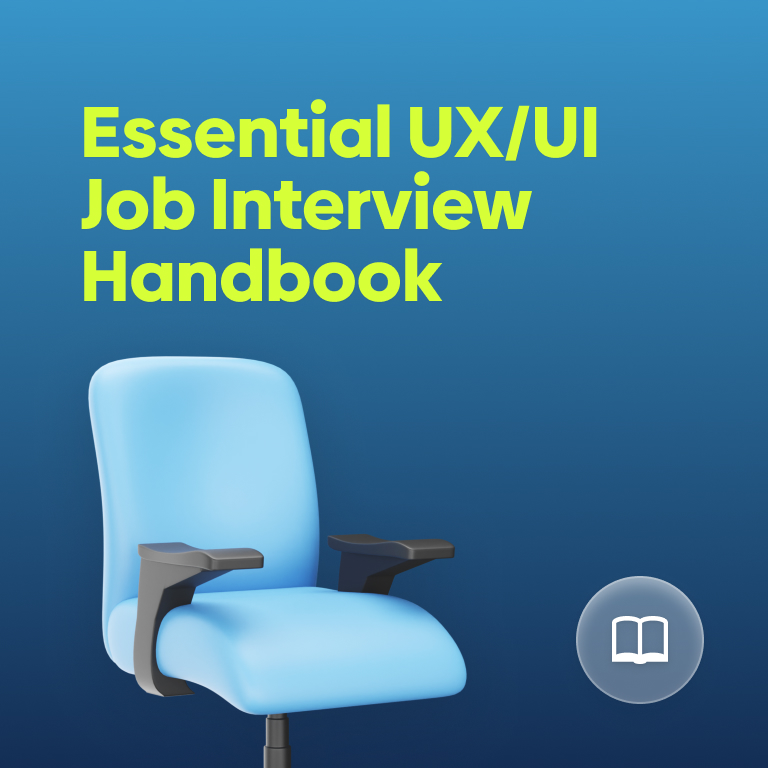 Essential UX/UI Job Interview Handbook
Master the art of charming recruiters and get hired faster
Learn how to tackle tough UI/UX designer interview questions, showcase your skills effectively, and stand out in a crowded field. Are you ready to get that dream job?
You might like the following