What Is a Product Designer Role
You have probably noticed that the term "product designer" is becoming more and more popular within the design industry. If you want to learn what is a product designer role, which skillset does a product designer need to have, and what are some of the things they are working on, read on.
We'll also bring light on differences between the UX/UI designers and product designers; explain what type of product they work on and what teams they might encounter.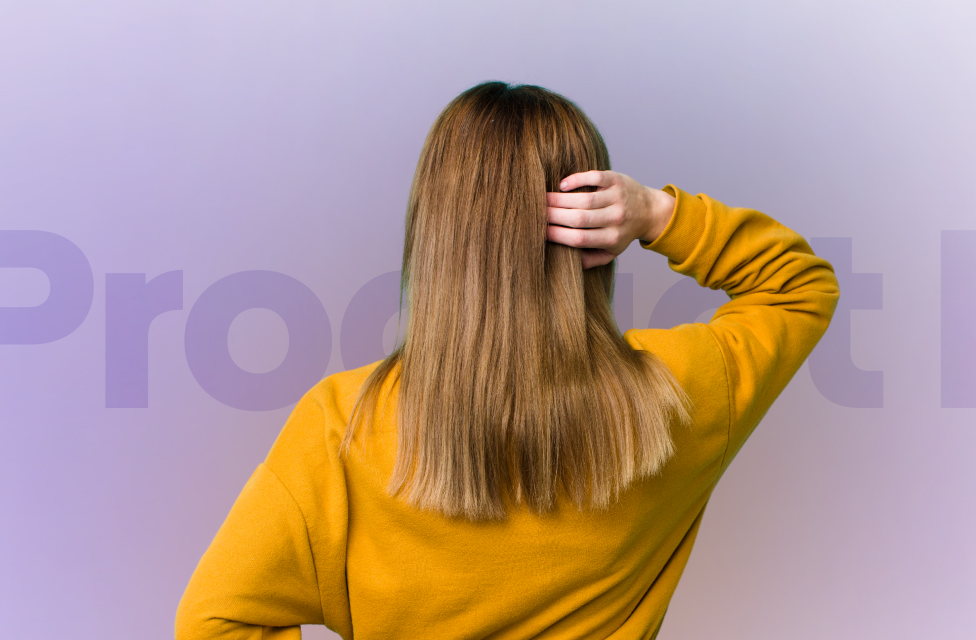 About the product designer role
To put it briefly, a product designer is a professional who takes charge of consumer products. Product design is a process of identifying problems, ideating, creating solutions, and testing them to solve users' issues while also addressing specific business and market needs. 
To simplify, product design requires you to juggle user needs and business goals. 
Product design can be demanding as it touches upon many different disciplines and requires a wide range of skills. It can also be very creative and fun for the same reasons.
Depending on the product you work on and the team's organization, you might get some tasks more than others, but overall – all of these fall under product design.
A product designer role is a hybrid role that often combines interaction design, prototyping, data analysis, user interviews and research, entrepreneurship, project management, and even copywriting. 
Career-wise, product designers can start as juniors and progress to seniors, executives, or even managers, but this entirely depends on the company and its industry.
A great thing about this role is that you can quickly transfer a lot of the skills you will gain into other functions if you find yourself enjoying just one part of the process the most.
UX/UI Designer vs. Product Designer role
With the nature of the ever-expanding design industry, it's not unusual to encounter blurred differences between a UX/UI designer and a product designer. There are similarities and overlapping tasks and skills, but they are not the same jobs.
You can find the first difference in the focus points of these two roles. 
The UX designer focuses on the usability of a product, whereas the product designer role makes sure the product will manage to survive and thrive in the current economy. 
Moreover, UX/UI designers ensure that the product is user-friendly; product designers ensure that the product is user-friendly and cost-effective. UX/UI designers have a laser focus on usability, and product designers have to look at a bigger picture, including the costs, the brand, and the overall business. 
Product designers have to bring a broader skillset to the table, which entitles higher responsibilities, and (most often) a bigger salary. That also depends on the company and the project's scope.
Types of products you'll work on as a product designer
Until recently, the term "product design" merely described something material.
However, today, "product" and the product design process apply strictly to digital products and services, like websites and mobile apps. Industrial design refers to physical product design.
Product design includes designing and creating any product – digital or virtual. As a product designer, you'll either build a wide range of new products or improve the existing ones. The product designer role includes, but is not limited to, creating websites, web apps, desktop apps, and mobile apps. 
In addition to that, you'll probably build interfaces for everyday products, such as smartphones, household appliances, or innovative home services. You might work on voice interfaces, wearable apps, applications for large touchscreens in stores and venues, or even VR or AR products.
Understand

Analyze and align

Ideate

Prototype and test.
The first step consists of learning about your audience's problems and needs as much as possible. It also includes understanding the goals and limitations of your business.
In the second step, you need to assess all gathered information and decide what seems the most impactful to solve. Here, you and your team will choose the direction and set priorities and goals.
To ideate means exploring and sketching various options, concepts, and directions you might select.
Finally, the last step allows you to determine how your audience will react to proposed concepts. It offers a massive opportunity for potential improvement and lowers the chances of failure.
Iteration is not really a step, but it can happen at any point in the process, and it can take you back one or more steps.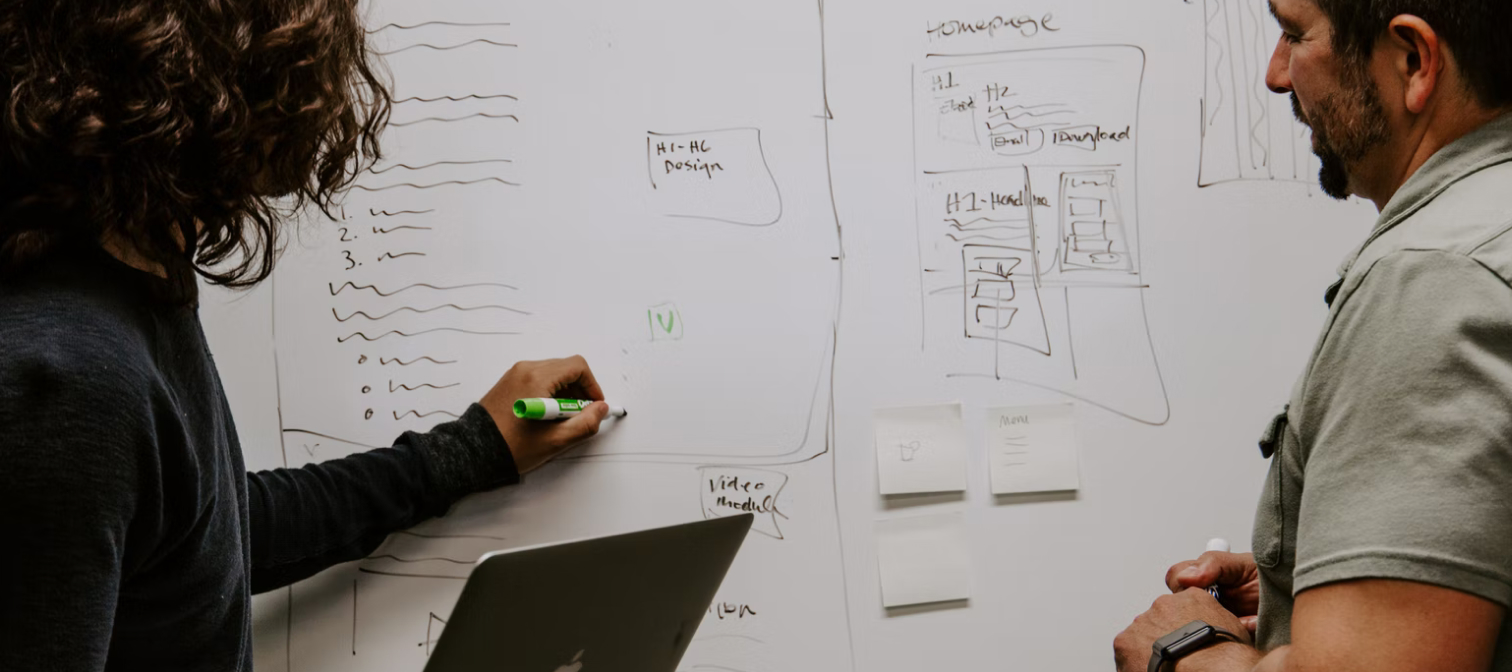 Before jumping into your favorite design tool, explore ideas and concepts on a whiteboard or a piece of paper. This will save you a lot of time upfront.
Types of Product Design teams
There are different Product Design teams you might encounter. You can differentiate these teams by their focus or by their structure.
If we talk about product design teams with different focuses, you can find user-centered teams, growth-centered teams, or even something called a naive team. For example, a product designer role in such a team means putting users and their satisfaction above all the other KPIs.
There are new features only if they can bring additional value to the overall user experience. On the other hand, growth-centered teams focus solely on bumping up the numbers, which might not always benefit the users. These teams might also resort to using dark UX patterns.
Structure-wise, there are centralized or embedded product design teams. They keep all their designers together, including shared workload, fantastic feedback, and collaboration. Embedded teams consist of multidisciplinary experts from different fields.
Still, designers can sometimes feel isolated or secluded when working with people who don't share their skills or understand their views.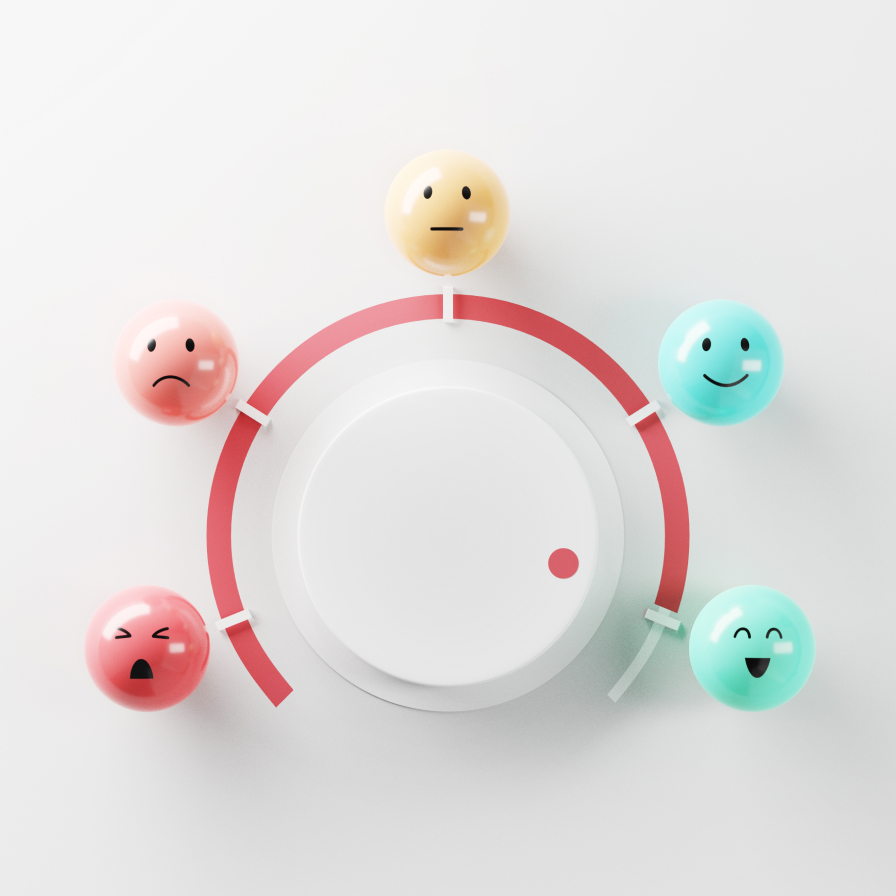 The user-centered team is focused on user satisfaction above all KPIs, while the growth team is more focused on bumping numbers
Essential Skills for a Product Designer Role
A product designer role asks for a unique range of skills. 
First, let's talk about some foundation design skills and disciplines. These include Interaction Design, Visual Design, UX Design, and prototyping. You'd have to be familiar with design tools such as Figma, Sketch, and Adobe XD. Knowledge of fundamental design principles is also a must. 
Regarding technical knowledge, valuable skills include user research and usability testing, web & mobile familiarity, design systems, and system thinking. Also, consider expanding your copywriting skill and learning more about information architecture. Some companies prefer product designers who are also familiar with basics of HTML, CSS, and Javascript as it makes collaboration with developers easier. 
Finally, there are some personality traits you have to carry if you want to be a successful product designer. Outstanding collaboration skills, good team communication, and empathizing with users are required.
The product designer role often includes knowing the basics of project management and high problem-solving. Good work ethics, staying organized, and having a positive attitude go hand in hand with previously mentioned traits.
As you can gather, a product designer is a highly-skilled professional who can wear different hats when necessary. But, it's important to emphasize that these hats are not from an entirely different cloth.
Product designers perform a critical role in product teams. They serve as a solid link for UX researchers, engineers, and developers. 
Being comfortable and assessing projects from different perspectives to ensure a top-notch user experience while meeting business goals is not easy. To make all stakeholders happy and set yourself as a valuable part of the team, you need to align design goals with the project's business goals.
We're not lying when we claim this book is your ticket to better results and a raise. 😀
We hope this article effectively describes what a product designer role is. We also hope it will broaden your willingness to turn it into one of the most important roles you'll ever play in your professional life.
If you have any questions or want to engage in a product design dialogue, we'd be happy to hear from you.
You might like the following