Product Design Team Roles Explained
This article will shine a new light on product design team roles, their day-to-day tasks, and what else is necessary to build (and sustain) a killer product design team, so keep reading!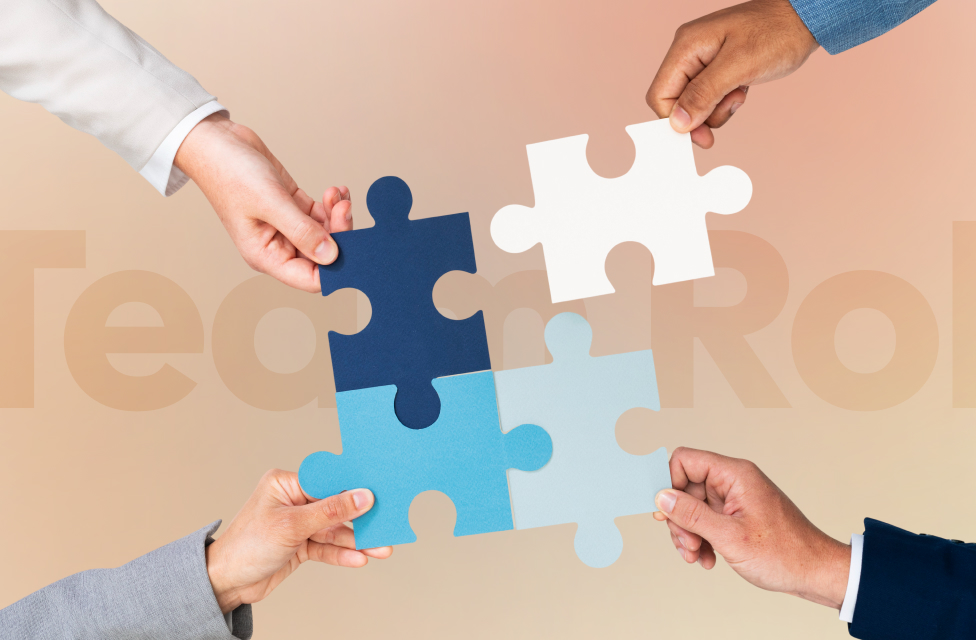 When talking about the product design team roles, it's almost impossible to imagine it without a UX/UI design team and their daily activities!
This creative squad should primarily consist of UX and UI designers (or product designers) and UX researchers (or UX/UI professionals skilled in UX research). 
The role of a UX designer in a product design team consists of building wireframes and prototypes and defining critical structures and flows. Their role includes communicating with other team members, brainstorming, and occasional workshops.
In close collaboration with the UX designers, UI Designers are in charge of aesthetics: delivering seamless, appealing, pixel-perfect screens with properly chosen typography and stunning imagery. 
UX research is another vital product design team role.
It includes the knowledge and ability to:
Interview users

Explore new ideas and directions

Establish user personas

Evaluate analytics

And, finally, test the design with real users
As we already mentioned, product design teams either have a dedicated UX researcher or a UX/UI designer with a vast experience with these tasks.
More often than not, only one person represents the design team. 
As a product designer, you'll wear multiple hats, which can sometimes be challenging. 
But, it's also highly beneficial – it will broaden your skill set, offer different perspectives, and turn you into an irreplaceable asset to your team and company. 
Additional roles within the design team can include information architects, copywriters (or even more-niched UX copywriters), illustrators, and more. To become a part of the design team, consider exploring job opportunities for design professionals and illustrators on platforms like Jooble.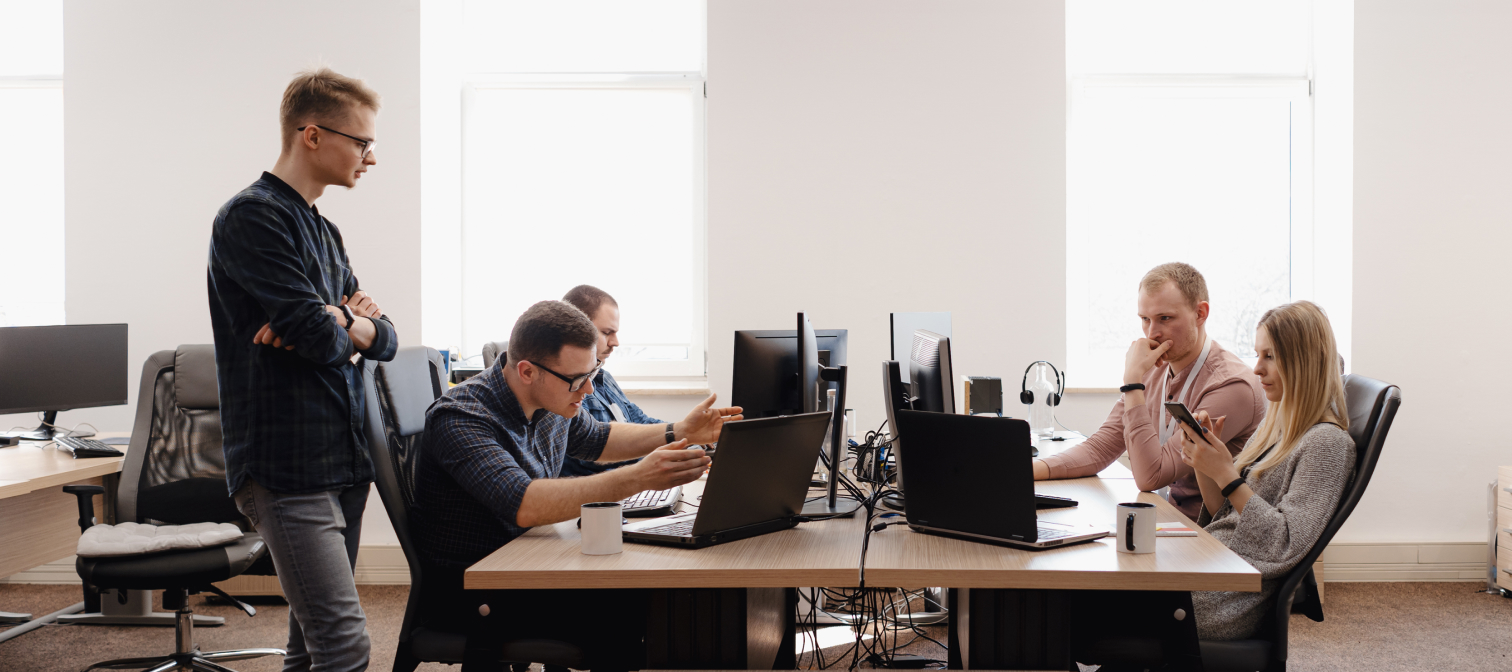 Establishing good collaboration with other team members helps build better products by staying on top of the latest technology advancements, making design attainable, bug-free, aligned with the company's goals, and so on
It's a fact – each successful product design team has its development team! Developers are often the backbone of the whole team because their task is to breathe life into the beautiful, responsive, and goal-reaching designs UX and UI professionals conceive. 
An efficient development team that knows how to communicate effectively with the design team usually means a job half done.
The role of developers in product design is to engage in a constant dialogue with the designers to estimate feasibility, timelines, and necessary components. They also need to be on top of the latest technological advancements. 
Both design and development teams need to learn how to speak the language of the other.
An efficient development team will dive into research insights and summary decks, join product discussions, and engage in workshops to understand users' problems and proposed solutions. They will be familiar with different customer personas for the product they're building.
The development team helps the design team understand their process and technical knowledge. This knowledge can help designers to learn whether a design is attainable or not and set deadlines. The development team should share new ideas and perspectives when entering the design process.
A good-structured product design team has (or closely collaborates with) a Q&A team. The role of a QA team is to inspect the design and the code, test the product and search for errors or bugs that the development or design team should resolve before the launch.
Some of the tasks of a QA team include testing the product and its reliability. QA team also implements documentation protocols and testing in the product development environment.
They provide ideas for preventive measures that can minimize the possibility of errors and bugs. Additionally, the QA team helps form quality processes that are in tune with the core actions of the company, leading to delivering a top-notch product and a satisfied user.
When the QA team spots a bug, they report it to the development team so they can make adjustments. They also need to find the root of the bug.
Their detailed report helps the development team resolve the bug faster.
After a test, they create a report that specifies what test they ran and for what reason, were there any problems discovered, the following steps towards resolving, and the outcome of the testing.
Having a QA team enables a product design team to save time and resources, and it helps build a better customer experience with a higher rate of customer satisfaction.
The role of a product management team is to take care of your product's entire lifecycle. Product managers take care of product experience and user experience while aligning them with the company's business goals. 
The product management team works closely with the design team, especially the UX and/or product design part. They are pretty familiar with UX principles and need to monitor users' actions. 
The role of the product management team is to create a product development strategy that will meet users' goals and achieve business objectives. 
Product managers sometimes have tasks similar to the design team, such as conducting thorough research. Research is one of the most usual and essential tasks of a product manager. They usually engage in UX research or customer conversation, do competitive analyses, and collect all relevant data useful for the whole organization.
Product managers and designers also work closely to prioritize tasks, agree on new features, estimate timelines, and structure the overall workflow of the whole team.
Sometimes, their roles can even get reversed – the product managers can be the ones who conduct a UX survey, whereas designers can determine deadlines or structure the workflow.
That is something that depends on the structure and the organization of the company.
Product management also establishes efficient communication between other teams, where everyone is safe to communicate their vision, ideas, priorities, or possible halts. 
Finally, the role of a product management team is to keep everyone's vision on the company's business goals.
The product manager constantly syncs with designers to optimize workflow and align user's needs and business goals
Other roles could exist within the product design ecosystem, such as scrum masters.
What does a scrum master do within the product design team?
The scrum master is (obviously) the master of the scrum, and their mission is to ensure the following of the scrum framework.
Scrum is a methodology with a distinctly defined set of roles and rituals that team members should follow. So, the scrum master is the one who familiarizes each team member with this framework, coaches them, and ensures they understand and execute each principle. 
Scrum master sometimes works as a translator, explaining jargon and channeling messages from other team members. They are also in charge of sprint sessions and tools.
Another role of a scrum master that is often overlooked is that they provide support. You can say that a scrum master is a leader whose mission is to serve other team members. 
Whether being a buffer zone between the product design team and the management or having a casual coffee run with a troubled team member, their task is to instill trust and assistance.
These are the vital components of a successful product design team!
Each of these teams has an incredible value to the company, and the existence of one can only boost the performance of the other.
What do you think – are there other teams that could be considered a valuable part of a product design team?
Let us know! Get in touch via our contact form or follow our Instagram, where you can uncover lots of captivating and sometimes even hilarious content.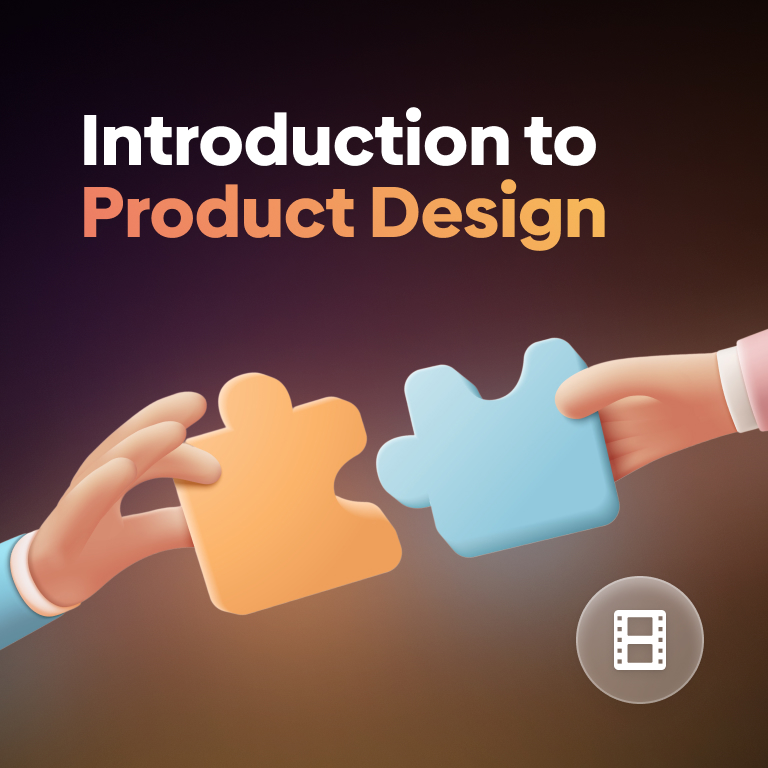 Introduction to Product Design
Learn the basics of product design in two hours
Find all the introductory information about product design process, product designer role, types of products you might work on.
You might like the following