UX vs. UI Designer – What's The Difference?
Even though UX and UI design often go hand-in-hand, there are dissimilarities in their scope of work and areas of expertise.
Read on to learn more about differences in the UX vs UI clash!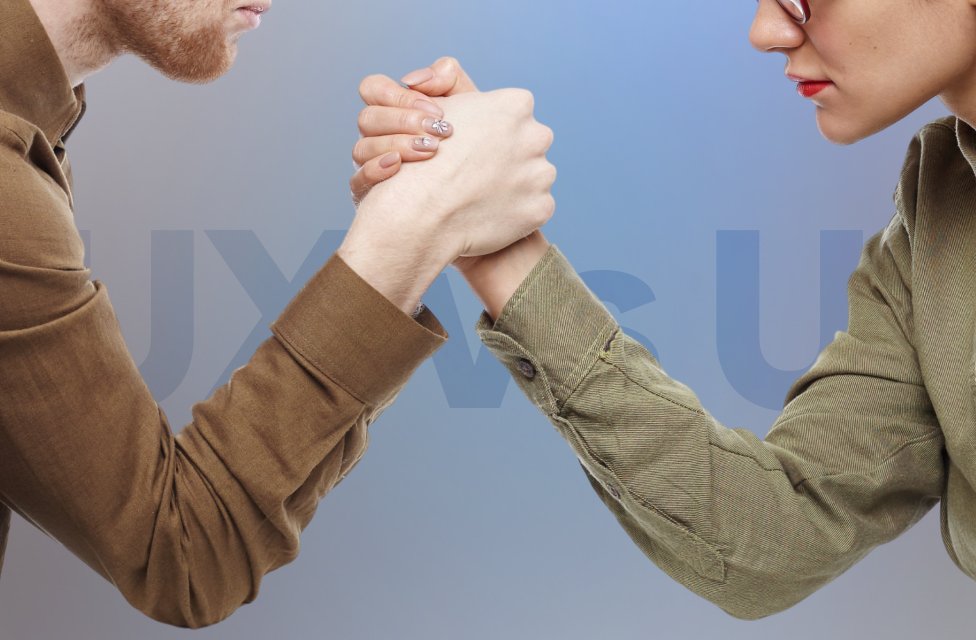 What is User Experience (UX)?
User Experience is a term coined in the '90s by Cognitive Scientist Don Norman.
To paraphrase Don Norman, User Experience includes all aspects of the end-users interaction with a business, its services, and its products. Even though by its definition, you could apply the meaning of the UX to various products and things that surround us, ever since its beginning, UX is used mainly within digital areas.
So, what does a UX Designer do?
A UX designer analyzes how the experience makes the user feel and how easy it is to accomplish their objectives. We could also say that UX designers empathize with users on problems. 
UX Designers perform user research, user tests, write UX copy, and present the designed solution to a business. They also observe and carry task analyses to examine how users complete tasks in a user flow. UX Designers identify users' needs and challenges, analyze behaviors, and determine goals. Then, they work to deliver a design that's much more than visually pretty – a design that resolves issues and improves the product's usability and overall user satisfaction.
Even though UX Writing is slowly but surely turning into a profession of its own, UX Designers can also write UX copy that navigates the user and resonates with the brand's tone of voice.
Then, they bulletproof their design by conducting tests with users, which helps them identify:
possible challenges users face during interacting with the design

user's behavior while interacting with the design
What is a User Interface (UI)?
Did you know that User Interface (UI) is an older & more practiced field than UX?
Well, even that doesn't help with common misunderstandings and misconceptions about what UI exactly is. Today, UI is usually wrongly put in the same basket as graphic design, branding design, or even front-end development.
In reality, User Interface is a strictly digital term – it's the point of interaction between the user and a digital product. UI is the touchscreen on your smartphone or the touchpad you use to select your seats in the cinema. User interface design complements the product; it unites its look and its feel, its presentation, and most importantly, its interactivity.
What does a UI Designer do?
UI designer considers the look, feel, and interactivity of the product and makes sure that the user interface is as intuitive as possible. UI Designers also carefully consider all visuals and interactive elements the user will come across.
icons and buttons

typography

color schemes

spacing

imagery

the responsiveness of the design
The skillset of a UI Designer is extensive. A UI Designer must be proficient in at least one conventional design field and use prototyping tools, such as Figma, Sketch, or Adobe XD. 
UI Designers must understand color theory, typography, UI design patterns, and design approaches, such as the Gestalt Principles. 
As team members, UI Designers must be collaborative team players and not strangers to empathy. Above all, UI Designers need exceptional communication skills to successfully explain the functions of each designed element and justify their design decisions in detail.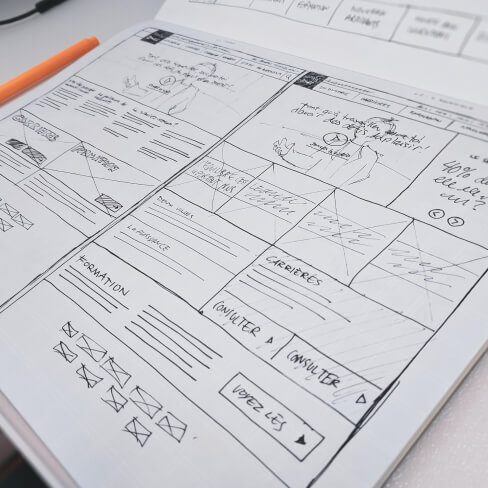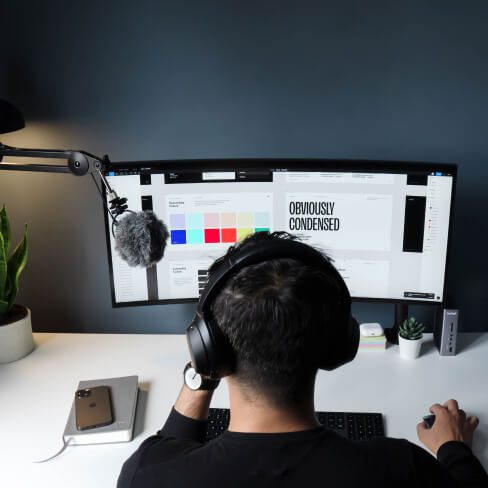 Even though these professions seem similar, there are significant differences between a UX and a UI designer.
What's The Difference between UX & UI?
Now that you're familiar with the tasks and duties let's go through the differences between UX and UI design. To put it simply, UX is the "feel" of a digital product, while UI is the "look." 
UX design includes: user research, developing scenarios, information architecture building, wireframing and prototyping, and interaction design. On the other hand, UI design involves layouts, colors, typography, graphic design, and overall visual design. It's evident that UI design is a part of UX design, so UX and UI Designers need to work closely together throughout the digital product design process. Even though these are two different areas, many companies are still hiring one person to do all UX/UI tasks.  
The principal point is that they are both essential in the building process of a digital product: you can create an aesthetically pleasing interface, but if it's hard to use, your users won't find it reliable.  Additionally, if you create a responsive interface that's easy to use but looks dull or outdated, that's still a less usable digital product. When UX and UI designs are combined and strategically put together, you'll get a beautiful, seamless, and interactive product your users will love to use.
What Should You Choose As A Profession?
If you wonder which of these fields would suit you better, keep reading.
Before determining your UX or UI career path, it's necessary to compare your skills and the needed skills in these areas. To make this comparison more digestible, we'll section the needed skills into three categories: Hard skills, Soft skills, and Transferable skills.
Knowledge about user research and techniques of analysis

Wireframing and prototyping

Understanding of the information architecture

Usability testing
Being a team player, communication and innovation

Great sense of empathy

Curiosity and the constant will to learn

Problem-solving and critical thinking
Project management

Customer service

Research

Basics of business
Typography

Color theory

Wireframing and prototyping

Knowledge about responsiveness

Animation and interactivity
Similar to the UX Designer, it's important to be collaborative and communicate clearly

Sense of empathy

Creativity

Problem-solving

Versatility
Graphic design

Research

Project management

Customer service
If you look at these skill sets, you'll see some similarities and crucial differences.
Suppose you're a good communicator passionate about researching users, analyzing competitors, developing product strategies, achieving positive feelings among your users, testing, wireframing, prototyping, and being familiar with basic principles of the business world. In that case, the role of a UX Designer might be your perfect fit. If, on the other hand, you have strong communication & analyzing skills but are a more visual person, closely familiar with the postulates of graphic design, color theories, icon designs, branding, interactivity, not afraid of implementing with developers, then being a UI Designer is a better option. 
You can also solve this clever flowchart to determine the differences between UX and UI and what path would be better to take: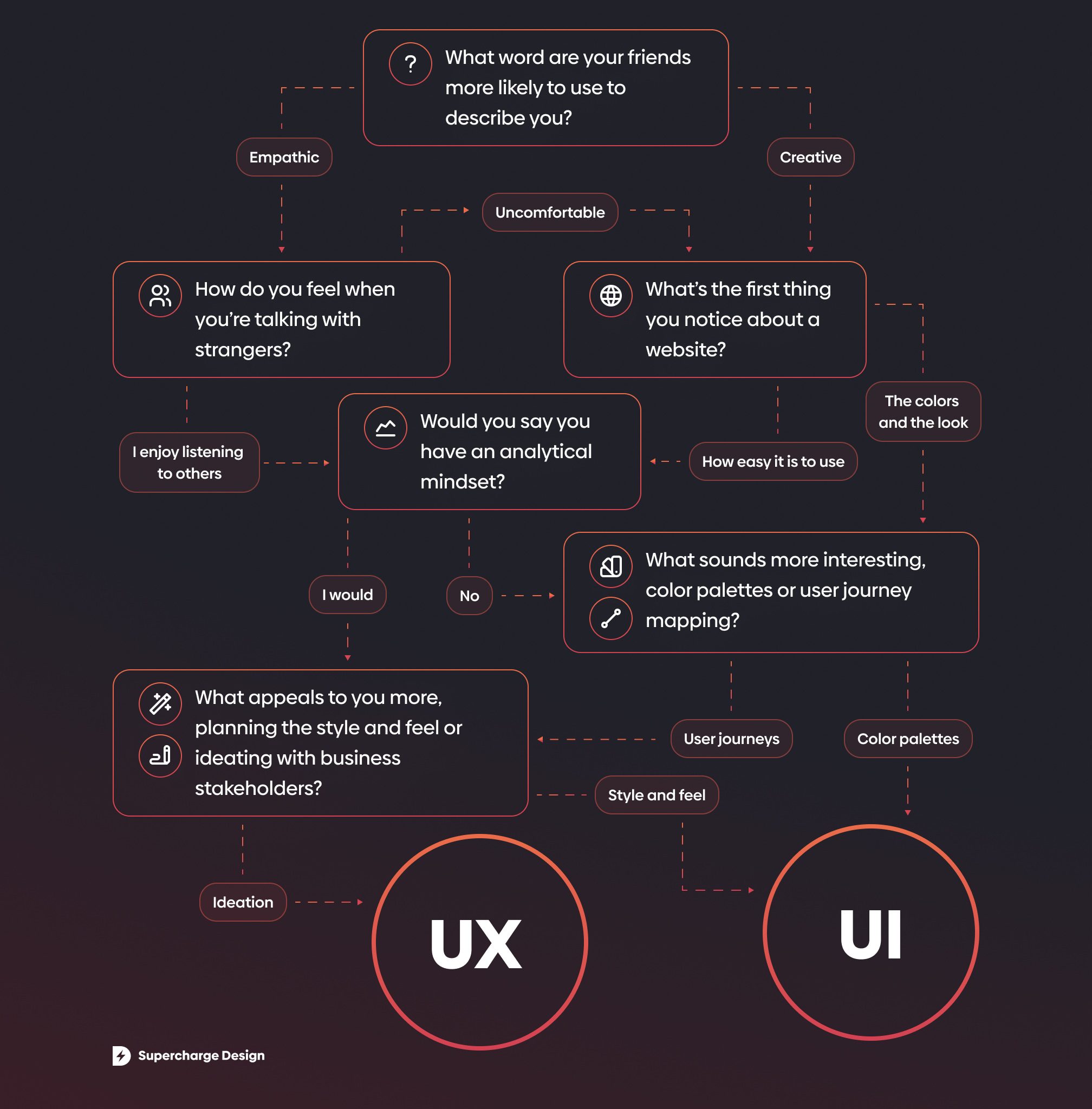 UX vs UI: a flowchart to decide what path in the design would be better for you
If we're to develop a quick conclusion about UX vs. UI Designer differences, we'd say it's not UX vs. UI, but UX + UI Designer. It's hard to imagine a successful product without one of these segments because if you have the UX without the UI or vice versa, then your product is not good enough. Additionally, UX and UI Designers have many similar skills, but it's the different ones that count. If you're creative but more of an analytical type who isn't that familiar with graphic or branding design, it would be beneficial to focus on the UX field.
​​On the other hand, choose UI design if you know how to swim through the sea of shapes and colors to deliver fine and functional visual solutions. Even though there are still businesses that hire one person to fulfill all of the tasks we mentioned throughout this article, the evolution of UX and UI areas is happening rapidly, so it's important to bear their differences in mind.
Even though we've merely scratched the surface of this topic, we hope our article helped you distinguish some of the differences between UX and UI designers.
If you have any additional questions, or you'd simply like to discuss more of this topic, fill out our contact form or shoot us an email directly. 
We'd be happy to engage in a UX vs. UI conversation with you!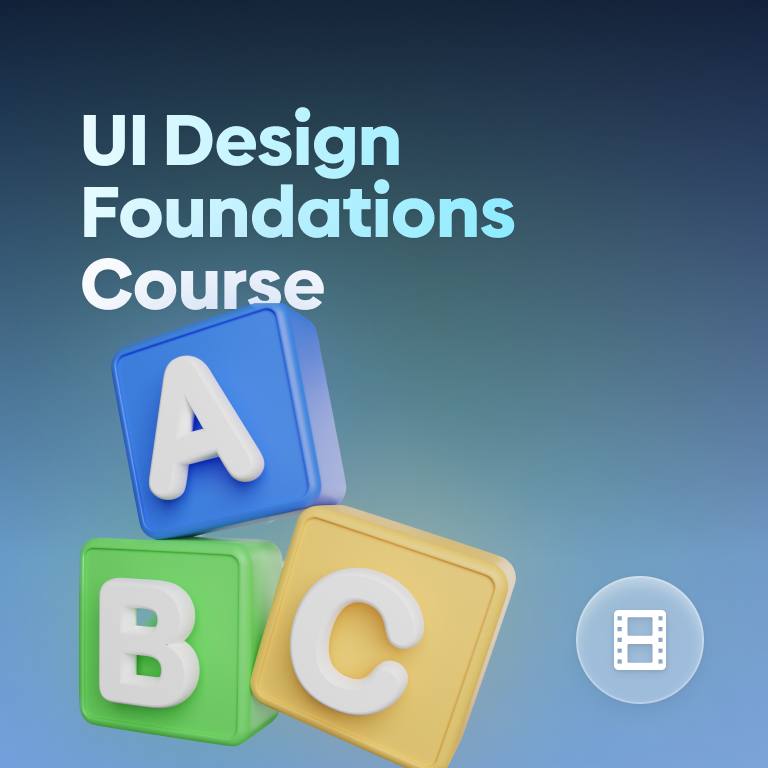 UI DESIGN FOUNDATIONS
Kickstart your career in UI design by building solid UI foundations
Are you a beginner looking to start your journey into UI design? Or perhaps you've been self-learning for a while but aren't quite confident you've grasped the basics?
You might like the following