Best Holiday Gifts for UX Designers in 2022
This up-to-date article contains numerous gift ideas categorized by price points you can use to surprise a loved one interested in design (or yourself).
This is not a sponsored post, and the links included are not affiliate links so we won't earn any commission if you use them. We compiled this list as our holiday gift for the design community and their friends!
This article was last updated on 12/02/2022.
Everything one UX designer could ask for this holiday season!
Are you a UX designer or have one in your life? You still don't know what to get them (or yourself) for the holidays? Don't worry; we got you covered. We have asked our fellow designers what they want and compiled a list of desirable gifts for UX designers to give you ideas for this holiday season!
The holiday season is a great time to buy something you've been eyeing for quite some time. At discounted prices, too. We sure do enjoy this time of the year, so we wanted to share our finds with you.
Our design team tried their best to cover all price range gifts for UX designers from $500+ to under $25.
A small reminder, due to the COVID-19 pandemic, the delivery time of products can change. If you wish to have a gift ready by the holidays, order ASAP. And even then, there are no guarantees your orders will come on time. If you missed out on the delivery date or you're shopping at the last minute, go for digital products.
The prices indicated are accurate at the making of this article. We chose the lowest prices we could find, but prices may change. Purchasing from links listed in this article will not earn us any commission.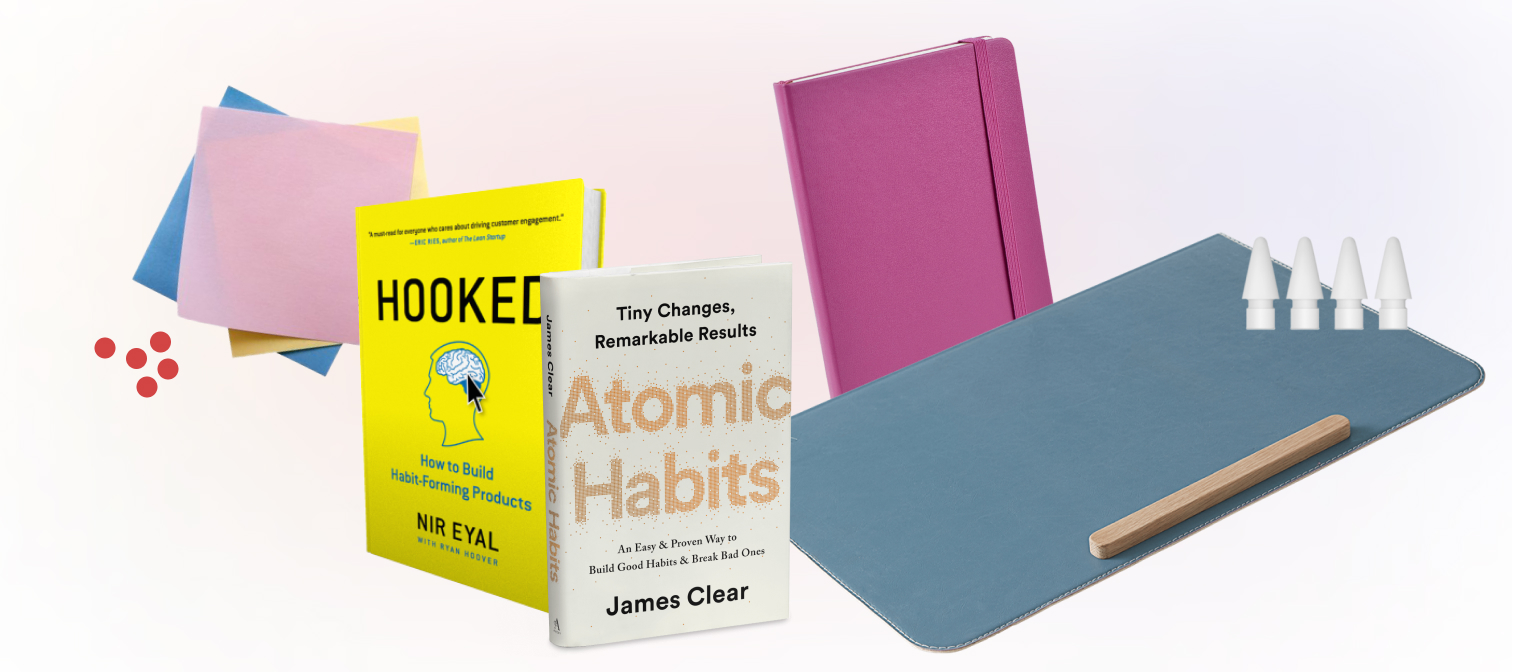 Best gifts for UX designers under $25
Sticky notes, voting dots, highlighters, whiteboard pens, pens, and pencils
All these are essentials for running a successful Design Sprint Workshop. As workshop facilitators, we can guarantee you that you can never have enough of these. Don't be afraid to get them in many colors. Multi-color dots, sticky notes, and pens will help everyone understand what is happening. These are a recommended buy without a doubt.
The IT industry is growing, and everyone who wants to stay relevant needs to learn daily. Regardless of their role in the company. For that reason, books are one of the best learning sources you shouldn't skip on. We could list a whole library of books. From what we have read to what we want to read. From art books to user experience and even some development books. You can check out our Top 10 Design Books Recommendations.
Often overlooked, desk pads or desk mats are essential when equipping a workstation. Desk pads are affordable yet an excellent way to preserve your desk from damages. Desk pads are also suitable for a thermal insulation layer between your arms and table. Thermal insulation might not seem necessary, but you will thank us if you have a glass work desk.
Echo is quite an inexpensive but effective home assistant that will come in handy to have in your home. It makes some routine tasks easier and lets you focus on your design work more. Echo is also compatible with many other smart devices and apps.
There is of course a newer variant of this product Amazon Dot (5th gen). This model has better sound but it is also a ball shape, so not everyone will like it.
Apple Pencil Tips (4 pcs.)
We keep losing pencil tips all the time, and if you own the iPad or some other tablet, we are sure you do too. Having a pack of pencil tips around is always a good idea!
Every designer's dream is to own one, and those who do never go back. Sure, they are a bit on the pricy side, but moleskins are so worth it. They make you want to scribble away all your ideas on them all the time.
Google Nest Mini (2nd Gen)
Like Amazon Echo, this device will help you with tasks, playing music, and much more. The only question you have to ask yourself is what platform you prefer.
Best gifts for UX designers under $50
Owning a stencil kit for designing wireframes is ideal. They help you in your workflow and give you a better feel for your user experience solutions. Many varieties exist, from iPhone and Android stencils to individual design elements. A stencil kit is one of those items that you will find yourself using all the time and will make your designs look good. So good that you'll want to publish them on your social media. However, be vary in case you've signed an NDA! Don't say we didn't warn you!
Fonts (individual or bundles)
Oh, yes! Fonts are a go-to gift for designers; you can never go wrong with it. Individual premium font or a whole bundle? It doesn't matter; they are all excellent and valuable. Besides, we have never heard about a UI designer who said they had enough fonts on their computer. Not a single designer said that.
CleanShot is an app we, as UX/UI designers, cannot live without. Don't get us wrong, a native screenshot tool on a Mac is good, but CleanShot is incredible. You can make a screenshot or a scrollable screenshot in seconds. Create a GIF? No problem. Need to record a short explanation video of your design to a client? CleanShot has got your back.
Writing boards are great tools to keep organized or track the progress of your project. Using a piece of paper or an app can be a good solution, too. Although using a writing board keeps deadlines and details in the back of your mind. And every time you look away from your screen, there will be a whiteboard to remind you of your tasks.
Every person who commuted to work or traveled knows the pain of having an empty battery. Avoid that from happening again and get yourself a power bank. You know you need it, and there is no better time to get it than now!
The countdown clock is another gadget necessary for conducting Design Sprint and other workshops. We know you could use an app, but using the phone during a workshop will motivate others to look at their phones. That's something you don't want. This countdown is an easy solution and visual representation of the remaining time. It makes it easier for participants to focus on things that matter – solving problems.
The desk lamp is one of those underrated items you don't even know you need. At some point, every designer has to work long hours, and working in the pitch-black room can have a toll on your eyes. The desk lamp is one of the top, inexpensive gifts for UX designers you shouldn't skip on. Additional plus: also adds details to your table!
We all know designers spend too much time indoors. Having dry air doesn't help their health either. Thus, humidifiers are a great solution to improve air quality. Add a couple of droplets of essential oils to them, and the room will also smell pleasant and relaxing. 
Wireless charging station
The wireless charging station is one more thing that should be on every work desk. Having one reduces the number of cables on your desk, making it look sleek and professional. On top of that, you will start putting your devices on charge without even noticing. You will never find yourself out of battery juice when you need it the most.
Pegboard (Amazon) and Pegboard (Ikea) are an excellent solution for people who do not have a lot of space for shelves. They are more flexible than drawers, too. When purchasing one, make sure you get enough holder inserts. We also recommend buying a medium-size, if you can, because of its versatility.
Best gifts for UX designers under $100
Workshop/inspirational cards
Every designer gets stuck at some point or the other. Sometimes they reach for inspiration on the internet, but other times they reach for creative products that help them get inspired. One of those are creative cards. They can help them create new solutions – from design patterns to presenting ideas. They can be a lot of fun to play with friends as well.
Does the person have an iPad tablet cover? No? Great, get them one. Do they already have one? Yes? Well, get them one anyways. They will most likely want to match the looks to fit their Mac or outfit.
A shelf might not seem like a fascinating gift, but it is handy. The number of books, invoices, files, and figurines one designer can collect can be overwhelming. Finding space for new ones is not so easy. A shelf is one of the best gifts for UX designers because it might solve the designer's space issues. And remember, the bigger, the better.
VPNs make browsing and purchasing via the Web much safer. But VPNs have one more neat feature for UX/UI designers. VPNs allow access to websites or apps that are unavailable in some countries. Note: If you're buying it for someone else, make sure to check if they already have an active subscription.
If you use Mac or MacBook for your work, but don't like Apple's Magic Mouse, Logitech's MX Master 3 will be your savior. This mouse is ergonomic, has smooth scrolling, and has high DPI resolution sensitivity. High DPI resolution is neat because you can use the mouse on smooth surfaces such as glass. MX Master 3 is the hands-down best Magic Mouse alternative on the market, and it's worth every penny.
Logitech has also released another version of this mouse. New model is MX Master 3S that is adapted for Mac. Also 3S model has quieter buttons, better sensor and receiver. Overall both are great, but 3S is slightly bit better.
Philips Hue Smart Lightstrip
It is a bright and smart LED light strip that changes color. It is perfect for setting the mood. There are many ideas about what you can do with a light strip to make the workstation look more attractive. 
If you're using any Mac device, you are already familiar with this mouse since you likely own it. Some designers love it, and some dislike it. Our advice is to try it out and see if you like it. The good thing is if you don't like it, there are many Magic Mouse alternatives on the market.
MacBook Power Adapter 140W
Power adapters are always necessary. You either lose it, they might break, or more often, you need more than one. Having an extra adapter will put your mind at ease, and you won't have to stress about it if something happens.
Design Challenges Workbook
Design Challenges Workbook is a great way to dig into solving real-life problems that designers can use to fill their design portfolio with hire-worthy case studies or to brush up on their UX/UI and product design problem-solving skills! Value-packed combination of meaningful insights, implementation resources, and real-life practice.
Best gifts for UX designers under $250
All learning media is incredible, and all have pros and cons. Blogs and articles are free but too short. Books are usually cheaper than courses but lack interactivity and live examples. In comparison, video courses are interactive and provide more information in a shorter time. 
Plus, it is much easier to turn on a video lesson after a long day than any other media.
For any designer, the Adobe subscription package is a must. So gifting them Adobe XD a yearly subscription is a great gift unless they use other UX/UI design software. If they already have UX/UI design software, give them an Adobe Photoshop subscription. You won't miss by choosing that option.
What is a tablet without a pencil? Only a screen. You can thrill a designer with an Apple Pencil. They will draw, write notes, doodle, and so much more now. 
Note: Make sure to buy a compatible generation model with their iPad version.
Magic Trackpad is a perfect alternative for designers who dislike using the mouse. Magic Trackpad gives the user more gestures to work with and improves their flow. Note: Be careful when carrying the trackpad not to smash it against the wall or drop it, as it is fragile. Please don't ask us how we know that one 👀.
We cannot stress the importance of color accuracy in UX/UI design.
Color inaccuracy isn't the issue of a new display, but the color output can shift and cause problems. That's why the color calibration tool is one of the most valuable gifts for UX designers!
Color calibration helps recalibrate the display's color accuracy to its original level. With accurate colors, your designs will be consistent through all displays. Thus, you can avoid embarrassing yourself in your next client presentation.
Over the years, Figma became the go-to tool for designing apps and websites. Every designer had to use Figma at some point. Lately, they are crushing the competition in features and improvements. Figma's yearly subscription is one of the best gifts for UX designers out there. Period.
Logitech MX Keys are the alternative solution if you don't like Apple's Keyboard or use Windows PC. Add Logitech's MX Master 3 mouse with it, and you have one of the best peripherals money can buy. You won't regret getting it.
Like HomePod Mini, this is the best choice for a TV gadget if you have an Apple ecosystem. Screencasting to your TV will become a breeze from any Apple device you want. And on top of everything, it will be in 4K. What more could we ask?
When you are on the go, or in a silent room (but with other people in it), at some point, you will want to play some good tunes. The latest release of AirPods has a fantastic sound quality and a new and improved carrying case. The only downside is the lack of active noise cancelation, but if that is necessary, go for AirPods Pro 2nd.
A stand-alone keyboard is almost a must for any workstation if the laptop acts as a secondary display. Many keyboards on the market are good, but only a few are great. Magic Keyboard is one of those great keyboards. Add Magic Trackpad to it, and you have a killer combo for your workflow.
Designers usually work long hours and drink a lot of beverages. Especially coffee and tea. We couldn't think of a better gift than getting them a good mug. Preferably one with insulation or heating. They will be grateful to you for a long time.
Plantronics BackBeat PRO 2
We know not everyone enjoys in-ear headphones. Some might have problems with fitting and keeping them in their ears. Luckily, there are more than enough over-ear models on the market for all types of listeners. BackBeat Pro 2 is one of the most promising models currently on the market. They are comfortable. They have good active noise cancellation (ANC). And most important, they have a good sound rage.
Lately, standing desks have become quite popular and for a reason. Finding a desk that fits your height can be hard when you are on one end of the height spectrum. Standing desks have features that will allow you to customize the exact height you want your table to be. Standing desks also enable you to choose to stand while working. Thus, improving your general health and posture.
Best gifts for UX designers over $250
More expensive siblings of AirPods, but with active noise cancellation. AirPods Pro 2nd is an excellent option for individuals who do not like distractions from their surroundings. Noise-canceling headphones are a must for open space offices. They are also great for commuting to work. But don't forget to pay attention when crossing the road.
Bose QuietComfort 45 is an alternative for over-ear headphones with active noise cancelation (ANC). Bose has been and still is the leader in ANC efficiency. If ANC is the most crucial headphones feature, we recommend this model. You won't regret it.
You've heard for a saying, "work hard, play hard." Relaxation is also part of the design process. The best ideas will come to you when you are most relaxed. There is no better way to relax than playing some fun game, by yourself or with friends.
We have mentioned table lamps before in this article. Classical table lamps are cheap and get the job done. While premium lamps are expensive, going up to $500, they offer certain benefits. Premium lamps can adapt the light color temperature to your day, have a high CRI light output, excellent quality, etc.
If this is quite out of the budget, but you still love the idea, BenQ ScreenBar is a great alternative. It is also quite more popular with designers since you can attach it to the top of your screen.
For UX/UI designers, there are only two viable options for a tablet. iPad Mini is one of them. It is a great testing device for design or reading books on design. It is a light, affordable, and great size for use in your daily commute to work.
Some designers prefer iOS, while others Android. For Android fans, the OnePlus 10T is a great option. OnePlus has an operating system with a good user experience and flawless performance. The phone is fast and comes without preinstalled apps that later bloat the phone. OnePlus 10T will last you for a while before needing to replace it.
iPad Pro is the flagship tablet that does it all. With the latest improvements, this device is the best on the market. It is capable of editing photos, videos, editing files. It has a large surface for drawing and everything else one designer wants.
If you are in the creative industry, you are most likely a fan of this phone. And not only because it has a great camera, performance, and build quality. But also because most apps that come to market are iOS first. Meaning that you can test new apps and their user experiences before they reach a wider audience. These app UX/UI trends allow you to stay up to date with the latest news and principles of UX design.
If you are not a fan of MacOS, Dell's XPS 13 or 15 model laptop is a great alternative. It will run all necessary programs for the creative industry. It is compact, sturdy, and reliable. This device should run without any issues for a few years before you need to replace it.
MacBook Pro 14-inch or 16-inch
As with iPhones, UX/UI designers and the design industry prefer MacBooks. MacBook Pro is a workhorse for any task you can throw at it. All design software for OS X is optimized, and you will have software support for a while. With the 14-inch model, you will need one more high-quality display for daily work as a primary. In contrast, the 16-inch model is good enough on its own. You can still get a secondary display for your 16 inch MacBook Pro, but the display can be at a mid-range price point.
That's our list of 50+ best holiday gifts for UX designers in your life!
We hope you'll manage to find something that your designer (and your budget) will love.
If you purchase any of these suggestions, let us know via DM or comments in our Instagram post. Also, if you know someone who might need this list, save them some trouble and share it with them! 🙂
🎄 Happy Holidays,
Your Supercharge Team.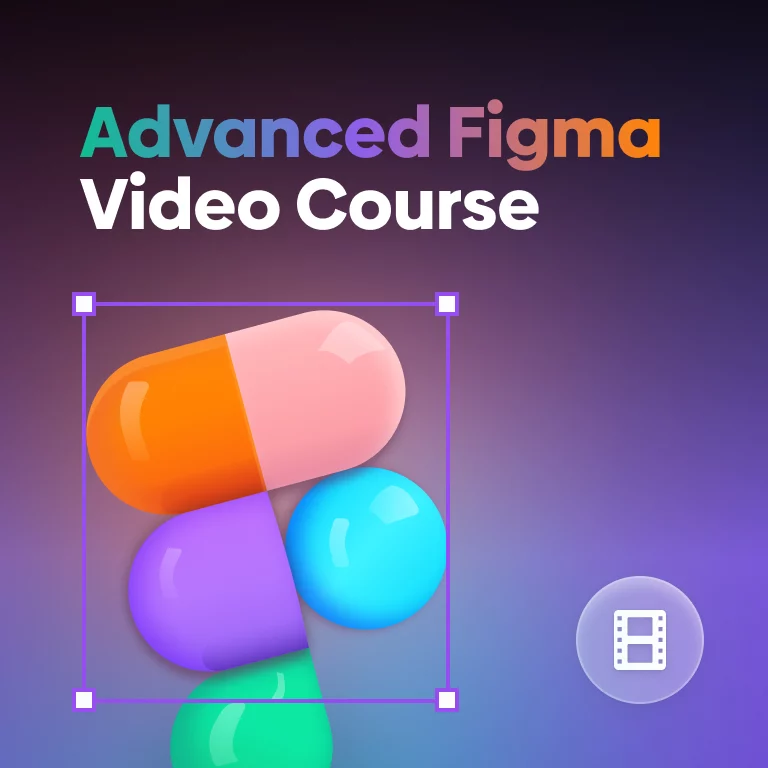 Advanced Figma Video Course
Become a Figma master and skyrocket your design skills
Master advanced Figma strategies while achieving superior efficiency and productivity as a designer! Advanced Figma Video Course is a hands-on, engaging, and practical video course teaching you everything you need to know to be a confident Figma user and a better designer.
You might like the following