Get up to speed with the world's most powerful design tool
There's no better place to start learning design than starting from the most popular design tool out there! Learn by doing and kickstart or level up your Figma knowledge.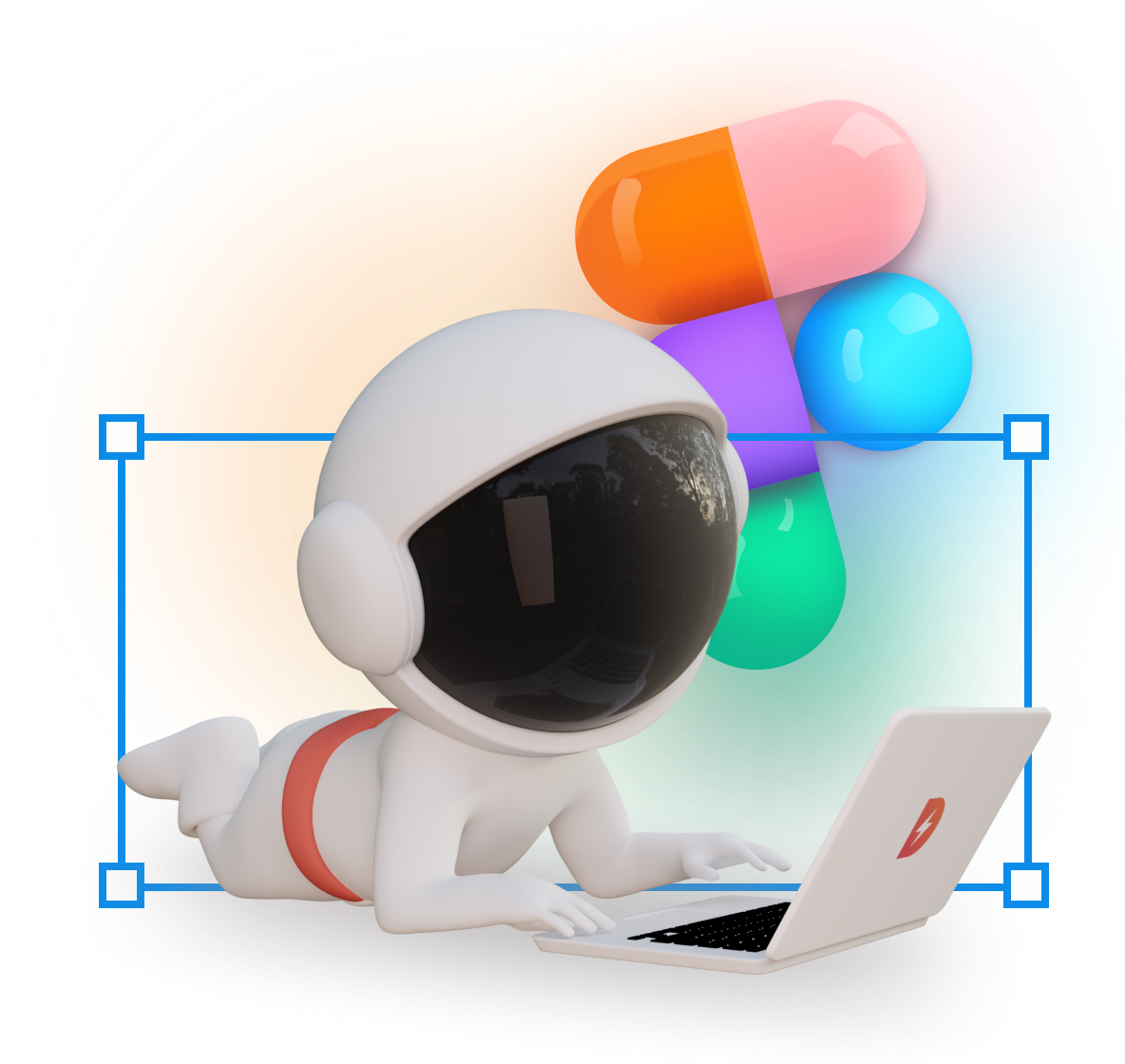 A design tool to rule them all
There are no workarounds, thorough Figma knowledge is a must for any UX/UI and product designer!
Today's design industry is ruled by Figma, and for a good reason. It became synonymous as a design tool in the most lucrative design markets – the EU and US.
In a UX Tools survey conducted in 2021 with over 3000 responders from 111 countries, Figma was a top-rated design tool, used as a primary design tool by 77% of all responders.
Figma's domination was asserted through efficiency, collaborative options, support for multiple platforms and operating systems, responsiveness, and many other crucial attributes.
Transform

into a Figma professional
Industry-expert
advice and guidance
Practice

and learn by doing
Gain confidence

in your Figma knowledge
Examples

of all common workflows
Tips and tricks

with practical application
From zero to hero – what you'll learn
Get started with Figma or level-up your Figma knowledge
Beginner Figma Video Course
If you're looking to kickstart your design journey or you're not a designer but would love to know how to use Figma, our Beginner Figma Video Course is the perfect starting place.
It covers all aspects of efficient work in Figma, starting from the very fundamentals, alongside a few advanced tips and tricks of power-users.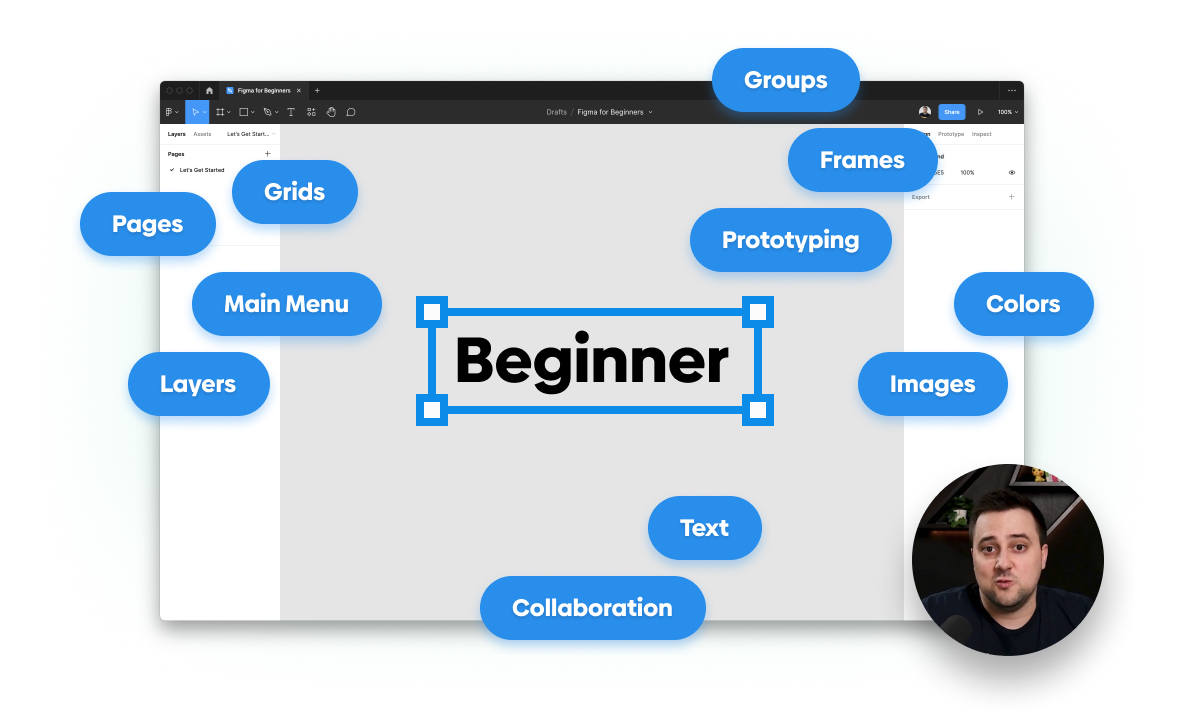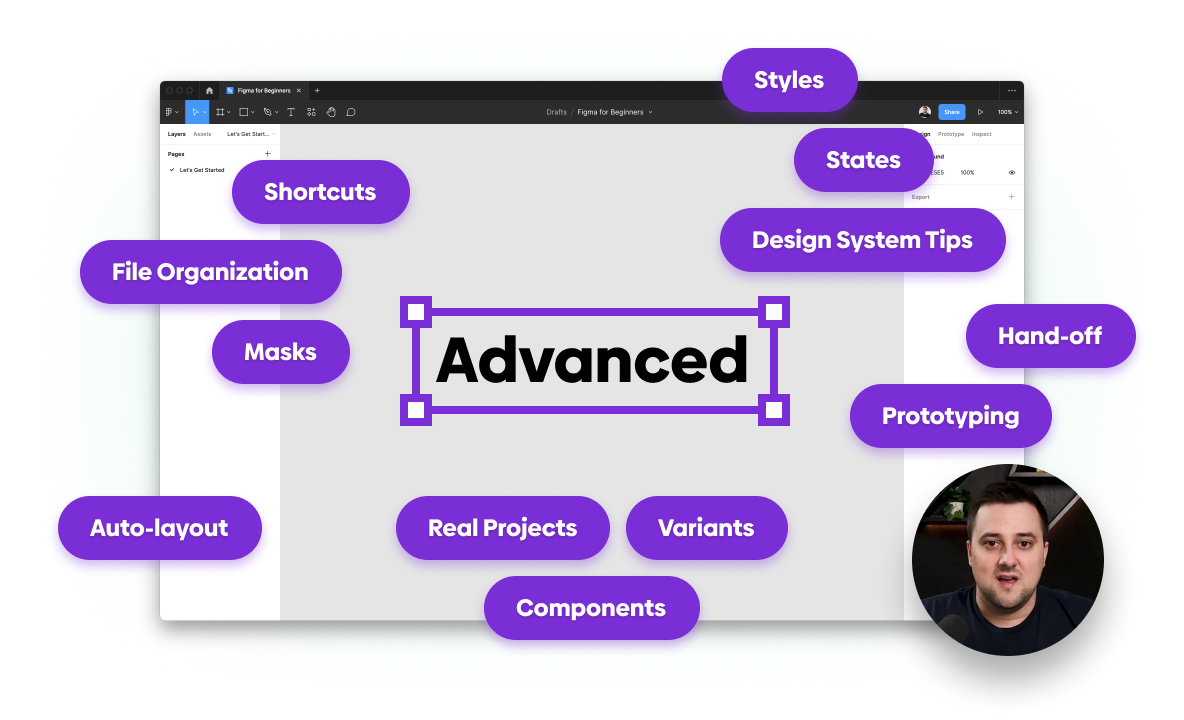 Advanced Figma Video Course
In the Advanced Figma Video Course, you will learn how to use Figma to create real-life design projects. It contains numerous examples, expert tips, shortcuts, and workarounds that will make your life as a designer a breeze.
From auto-layout to components and design system tips – it's all there!
Secure the lowest possible price by joining the waitlist below.
* Projected release-day price is subject to change. Secure the lowest possible price by joining the waitlist and being notified about the presale discounts.
Watch over a senior designer's shoulder
Follow along as a senior product designer and educator dissects all crucial elements of Figma's interface
We believe in learning by doing. This is not a theoretical course where you sit back and enjoy your popcorn. You will have to roll up your sleeves and follow along! Our Advanced Figma Video Course will contain additional homework assignments that will help you build your Figma skills. It's as practical as courses get!
Join the waitlist to stay updated on the upcoming Advanced Figma Video Course
Get notified when our upcoming Figma video course gets published
Get the biggest presale discount
"*" indicates required fields