Our Top Pick of Free Design Resources
In the last couple of years, the number of digital products and services has increased significantly. Some businesses were pushed to evolve into the digital space and were not ready for it. The rapid market transition to digital has caused companies to work with limited budgets, which can sometimes limit designers' use of premium paid services.
Luckily, there are free design resources with excellent assets to use in your next project! We have compiled the most used libraries to help you find the right image, icon, font, video, UI kit, and more.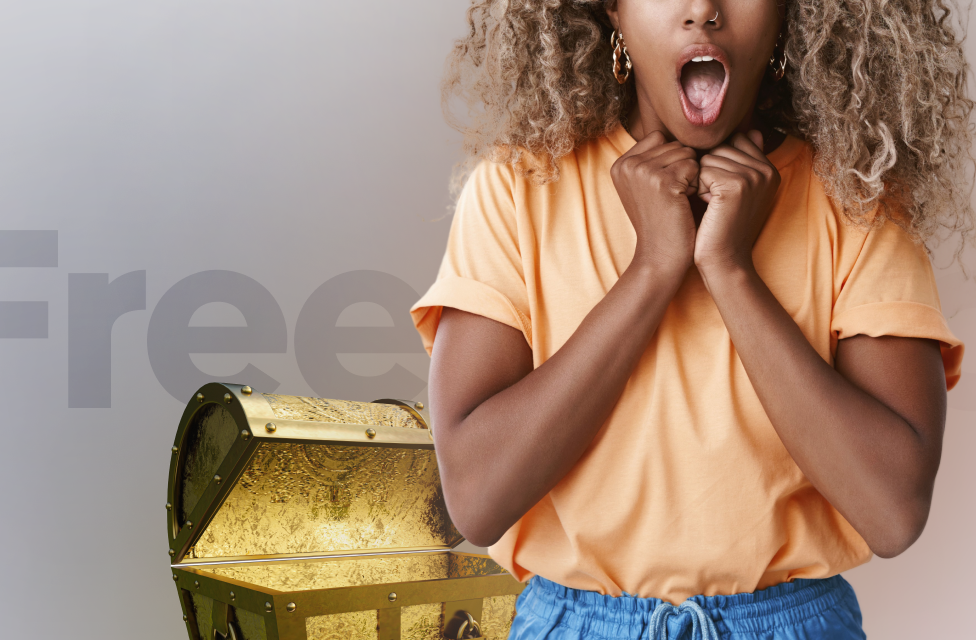 🌈 Free Illustrations Sources
Open-source library of minimalist illustrations that keeps getting updated and grows with time. All illustrations are customizable and available in SVG format.
A collection of robot heads to which you can customize and combine different components like antennas, colors, accessories, and more. Handy for designing the look of the chatbot and alike.
Diversity Avatars are a collection of illustrated avatars covering all races and genders. The free pack contains 30 avatars, while paid packages contain over 250 avatars.
Assets: photos, illustrations, mockups, textures, icons, and everything else you might need
Freepik is one of the free design resources you need to know! Their vast collection of assets covers your everyday needs as a designer. Many of them are available for free, but some are available through purchase only.
Assets: illustrations, icons
Drawkit contains various styled illustrations for any occasion and project you need. They are high-quality works that will help you push the project to the next level. They have added icons as well!
Avataaars is a mix & match collection for creating unique illustrated avatars. Customize from hair, eyes, hair, clothes, and accessories. It's super fun. We guarantee it.
Assets: illustrations, textures, images, backgrounds
Pngtree has an extensive library of graphics and pictures that can come in handy for any project. All assets are obtainable for free with attribution, but you have a daily limit of downloads.
Open Peeps is a funny-looking collection of human characters that are customizable.
Increase your engagements with a custom-made illustration library. All illustrations are MIT licensed for personal and commercial work.
Mix & match minimalist human illustrations to help you with placeholder images and landing page content. Free for commercial and personal use.
This open-source illustration kit will help you create the next scene you need. Assets are available in AI, SVG, PNG, EPS, and Figma format, and they are free to use.

Assets: mockups, icons, fonts, illustrations, textures, stickers, UI kits
A vast library of free goodies makes you want to design even more.
There are over 300 free design resources for you to choose from!
ABM is a collection of hi-fi device mockups from print to digital. It has an MIT license, which allows you to use the mockups in personal and commercial projects.
The Mockup Club is an excellent site for finding your mockup. They gather all free mockup links they can find on the internet, saving you the hours of work.
Assets: Mockups, Icons, UI kits, Fonts, Photos
A collection of free assets from all around the World Wide Web, from icons to whole website templates and code. Worth checking out!
Assets: Mockups, Icons, Textures, UI kits, Backgrounds
If you need to prepare a beautiful pitch deck or add more dynamic to the presentation's look, this is the place to go!
📸 Free Photography Sources
StockSnap is a vast collection of photos under the CC0 Licence, which allows you to do nearly anything with the images.
Assets: Photo search engine
LibreStock is a search engine for all free from the top sites. It will make your search so much easier.
Assets: Photos, illustrations, icons
Reshot is a high-quality free design resources library that helps you find what you need within a single click. It is a great asset for getting the perfect illustration or image for your next project.
A library focused on images and videos of nature. You can use all images royalty-free under a CC0 license.
Negative Space is a high-resolution stock image collection with free to use CC0 license. All neatly sorted in categories to save you time.
Pexels will be one of the top go-to places for beautiful photography free of charge.
Assets: Photos, Illustrations, Videos
Pixabay is a collection of over 2.5 million high-quality photos and videos you will need. They also have some music and sound effects.
Assets: Photos, 3D renders, Textures
Unsplash is one of the most popular image collections on the internet that is also high quality and has a free-to-use license.
Over 260 000 images are ready to use for your next commercial or personal project.
👀 Other Free Design Resources
Assets: UI & wireframe kits, 2D & 3D illustrations, mockups, fonts, icons
Even though this is a mostly paid resource, UI8 has a section of free design resources and it's fantastic. You'll find different types of assets available. If you ever need to speed up your work, go here for help.
Assets: video clips, music, sound effects
If you need some videos or sound effects, this is the library for you, from exciting and intense shots to relaxing melodies.
Beautifully crafted gradients for backgrounds or cool effects. Free for commercial and personal use.
And there you go, fellow designers – our top picks of free design resources we love to use for projects with a limited budget.
We hope this list will help you continue delivering fantastic designs with ease!
If you have a spectacular free asset we might've missed and want to share it with us, please reach out via our contact form or slide in our Instagram DMs.
We'd be beyond happy to chat with you.
You might like the following