Stakeholder Interviews in UX: A Complete Guide
When talking about high-quality UX strategy and process, one key component either makes it or breaks it. That component is stakeholder interviews.
What are stakeholder interviews in UX, who are stakeholders, which stakeholder interview questions to ask, and what's their overall meaning?
Read on to find out all the answers!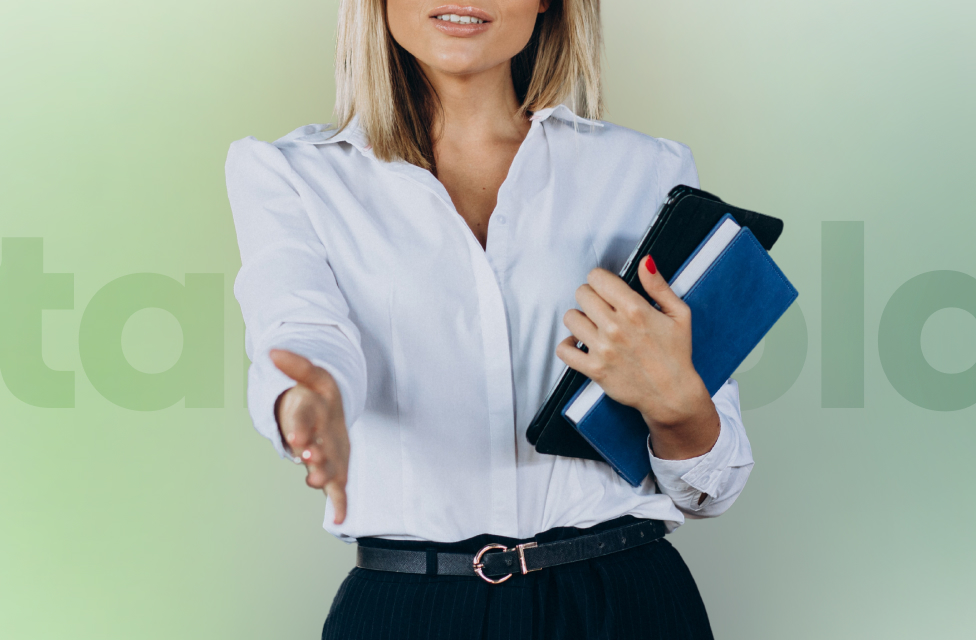 Nielsen Norman Group defines stakeholders as "anyone who has an interest in your project or with whom you need to work with in some way to complete the project." These are the people that will take part in the stakeholder interviews.
So, we're talking about individuals that could be both internal and external to the organization: CEOs, product owners, project managers, marketing executives, or freelancers, such as developers, or even yourself and your team leader, if you have one. All of (but not limited to) these roles could be stakeholders.
If you want to identify the stakeholders of your projects, try to think of the decision-makers and people who are highly interested and connected to this project.
What are stakeholder interviews?
Now that you've learned what and who your stakeholder is, you can probably guess what stakeholder interviews are. Stakeholder interviews in UX are one-on-one conversations with the project's stakeholders – managers, directors, team leaders, investors, developers, or, simply put, people who have a joint interest in this specific project. These interviews work best in the early stages of developing a product. 
Typically conducted early in the product's life cycle, stakeholder interviews ensure stakeholders give their input about ideas and objectives and offer their expertise to the design and development teams.
By acquiring such information, you'll have a much clearer vision of the product and the steps needed for its growth. UX designers and UX researchers use these interviews to broaden their perspective and dive deep into the product, all to deliver a seamless, effective solution that will bring satisfaction to its users.
Why are stakeholder interviews important?
As we already mentioned, stakeholder interviews in UX will expand your knowledge about the product, meaning you'll have a clearer vision of your future steps and design decisions. Bearing this knowledge in mind will help you develop a fantastic design that will meet both company's and users' goals.
Things you'll learn more about:
The industry – When interviewing your stakeholders, you'll learn more about the industry
Product features – you'll uncover the most prominent features of the digital product that will require the majority of your skills
Competition – You'll learn what other businesses offer and how to achieve what they provide or even surpass them
Risks – Thanks to the first-hand insight from the stakeholders, you can specify possible risks and delays that could emerge before the product launch
Additionally, stakeholder interviews are an excellent and efficient way to meet the needs of different stakeholders. You'll find that CFOs and marketing managers often have different interpretations of a successful digital product. By conducting these interviews, you'll learn how to get them all on the same page and identify the unified goal.
When to conduct stakeholder interviews?
As mentioned earlier, you should conduct stakeholder interviews in UX during the beginning stage of your digital product. Then you'll adequately define the objectives and next steps of the UX research. However, the early phase is not the only time you can utilize the interviews.
There will come situations when you'll deal with projects that are on a larger scale or will have an extensive research phase. In that case, a good practice is to conduct additional stakeholder interviews at least once again during the product cycle. That way, you'll stay on top of their new ideas and possibly new priorities, which is time-saving and increases your efficiency in the long run.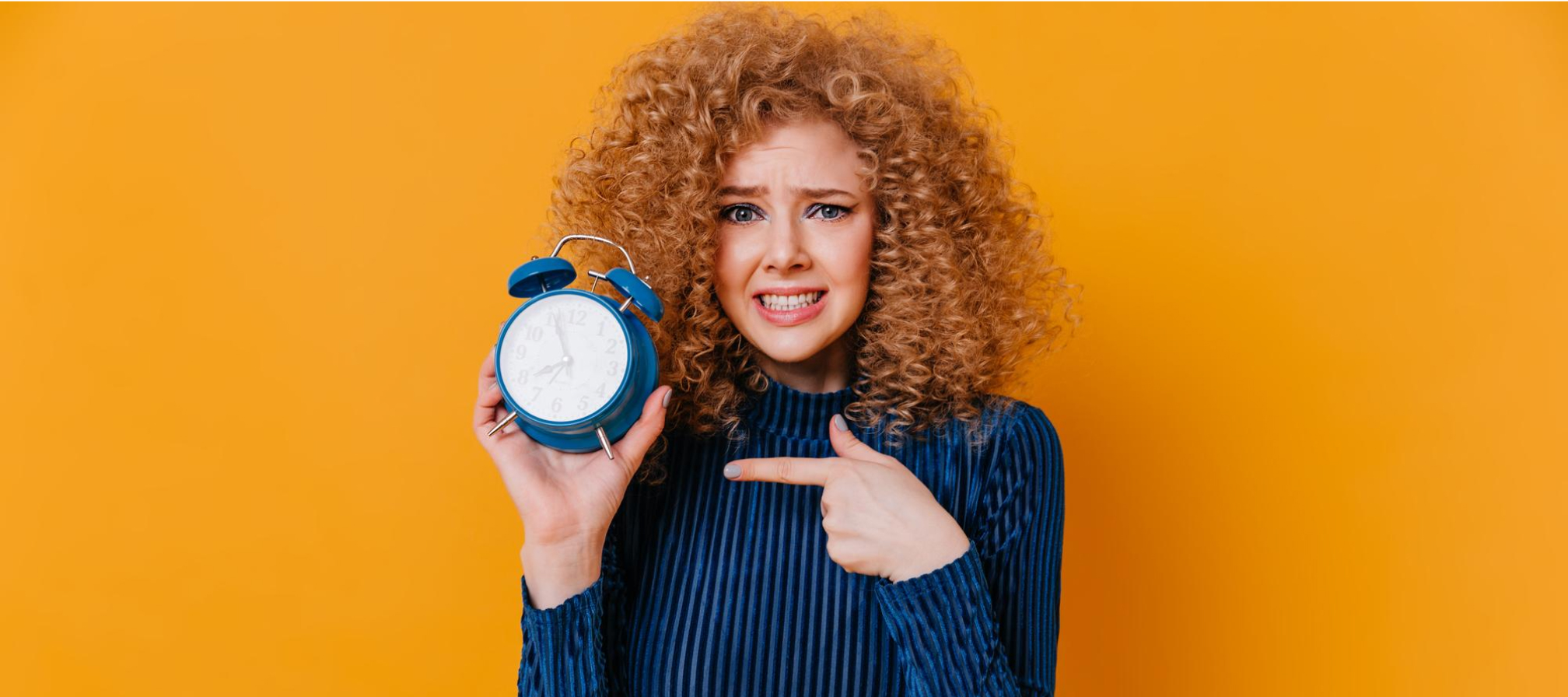 How to conduct stakeholder interviews in UX?
To ensure you'll have a successful stakeholder interview, you'll have to:
Identify your stakeholders

Determine the time and schedule of the interview

Define the goals of your research

Create a stakeholder interview guide

Prepare for the interview

Take care of the transcription

Analyze the acquired data
If you've read this article this far, you already know the first step! 😀
Once you've identified your interviewees, you'll need to define the scope of the interview: the necessary time to talk with all the stakeholders, and the budget (sometimes, your stakeholders might not be in the same workplace as you, so you might need to travel or explore video call options). 
Your schedule is also a key factor – we recommend conducting stakeholder interviews with small gaps to gain momentum and keep a clear vision. If you stretch the time between each interview, you might risk missing the context or staying on track. 
The stakeholder interview guide is like your personal script that should help you make the most out of the conversation; we highly suggest it includes a list of questions, and other forms of structure, such as dedicated time slots for specific topics. You'll also have to define your goal, such as filling the gaps between the stakeholders' objectives, learning about possible pain points of this digital product, or learning about long-term success indicators.
Preparing for stakeholder interviews means minimizing possible disturbances – this could include revising your list of questions and determining if everything is all right or sending these questions to your future collocutor. This way, they'll have more time to think about their answers ahead of time, which could help you dive deeper into something particular when needed. 
Make sure to get the most out of your interview by transcribing it! Along with taking notes during the interview, you can ask your colleague to transcribe it, record the call and transcribe it yourself later, or use a transcription tool like Otter. The sooner you transcribe the interview, the better.
Finally, you'll have to analyze the acquired information once you complete the stakeholder interviews. Conduct a qualitative research analysis on your interviews – summarise what you heard individually and collectively.
Document the insights, share them and discuss them with your team. Work together to identify the patterns, and in case there is some sensitive information, make sure to leave it out when sharing with others.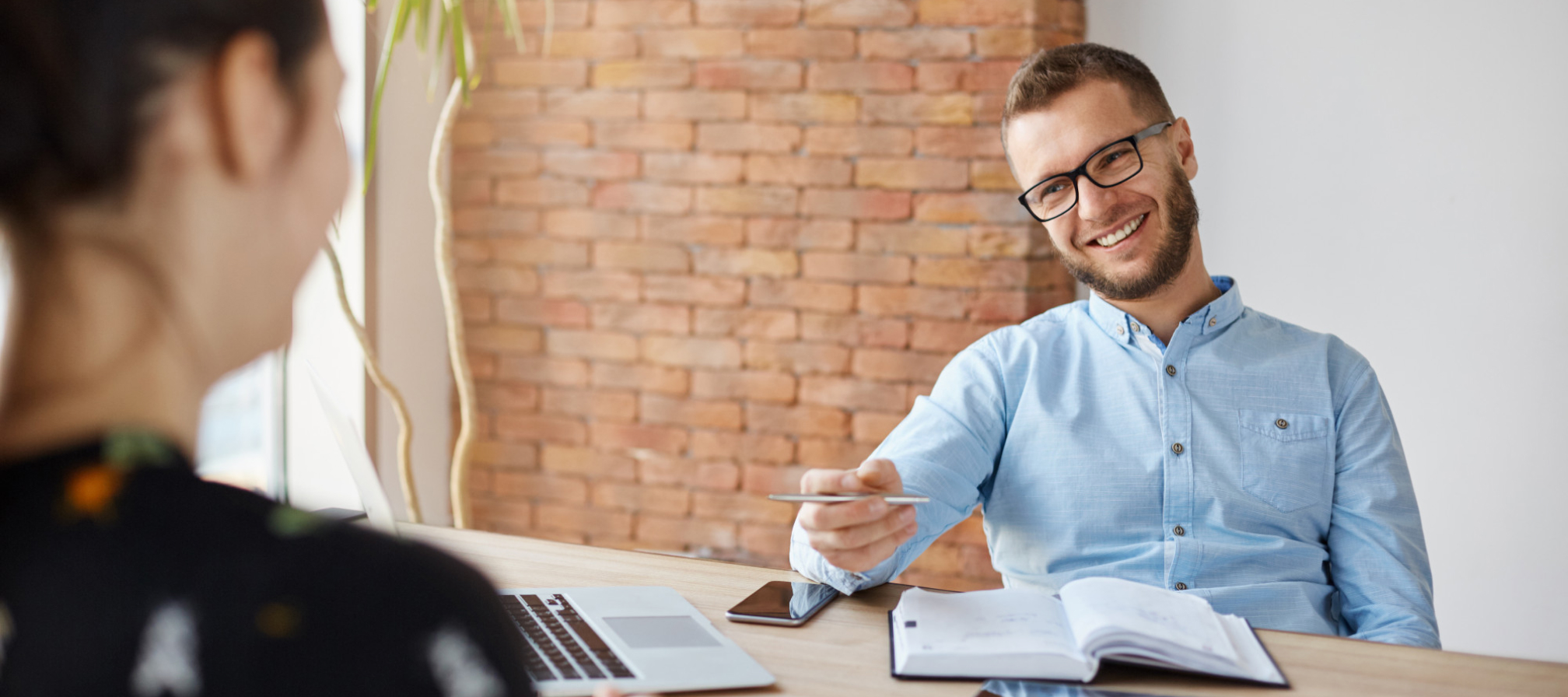 If you have a hard time writing down notes, you can use the transcription tool and entirely focus on an interview
What to ask during stakeholder interviews?
Let's go over some stakeholder interview questions:
What is your position on this project?

What is the one thing we as a team must get right to make this project worthwhile?

What are the objectives we must reach for this project?

What do you precisely know about your users?

How do they currently think or feel about your industry as a whole?

What are the most common problems they face?

What problems do customers now have that this product solves?

Is there something you already tried that has/hasn't worked?

What went wrong?

Who are your biggest competitors, and do you have any worries about them?

What makes this project different to others of such kind?

Where do you envision the product in the next year or five years?

Do you have any worries about this project?

How do you personally define the success of this project?

Is there anyone else you think we would benefit from interviewing?
Don't forget to add role-specific questions to ensure everyone's perspective is included when you move on to all other stages of the project. These questions can also help lead to figuring out where the misalignment happens – and it's best to tackle that early on.
There you have it – a complete but comprehensive guide on stakeholder interviews in UX Research! Now that you've learned how to conduct such interviews, you need to bear in mind another valuable detail.
Even though the questions and the answers you'll get hold valuable information, the real insight might hide in your follow-up questions and the answers you might receive even though you didn't ask.
The most important thing that will make a fabulous, beneficial interview is to listen closely and follow up with questions that go deeper. If you lack confidence, remember to stay engaged and cheerful and keep an open mind. 
Follow your guide to avoid getting distracted, and when possible, don't miss the opportunity to feed your curiosity.
Join our supportive community on Instagram and learn neat tricks, discuss product design topics, and get entertained with our occasional humorous takes on the life of UX/UI designers!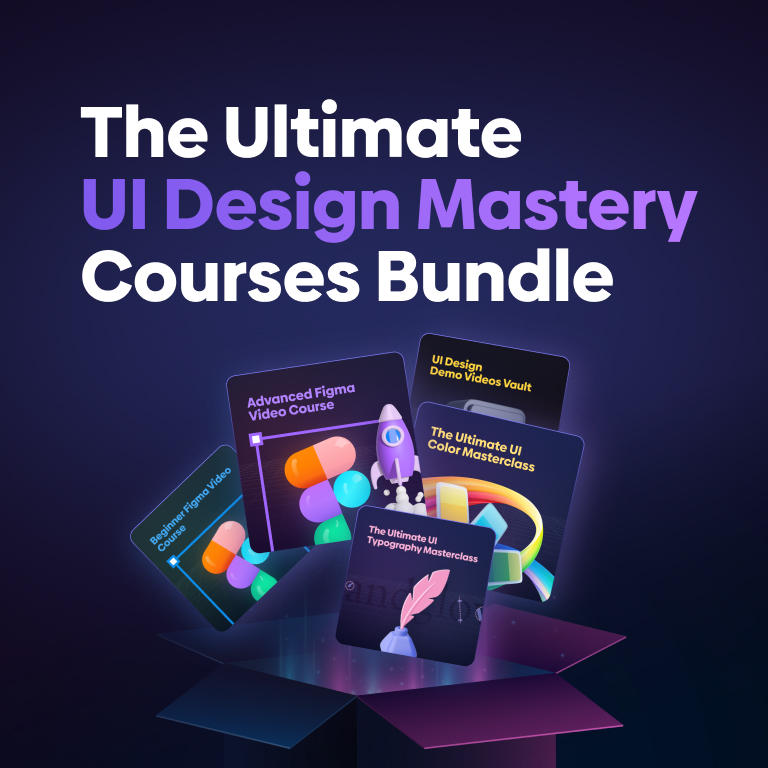 THE ULTIMATE UI Design Mastery Courses Bundle
Fast-track your path to UI design mastery and supercharge your career
Elevate your UI design skills and unleash your full design potential.
Confidently design stunning pixel-perfect web and app interfaces. Apply to higher-level design positions, enhance your portfolio, and impress your teammates and clients.
You might like the following