How to Use Figma for Beginners
If you're wondering how to use Figma for beginners in the product design industry, keep reading; we have prepared a detailed article on what Figma is, how & why to use it for product design processes, and many more details. 
Let's dive into one of the product designers' favorite tools!
No matter how new to the product design you might be, chances are you already heard of Figma. But if you haven't, you must learn what it is before learning how to use Figma for beginners. 
Figma is a browser-based or desktop app you can use to design all sorts of digital products. With Figma, you can create, brainstorm, prototype, and gather feedback from your team members, and it is pretty straightforward to use. Many designers claim Figma is "probably the best app for team-based collaborative design projects." 
One of its perks is that you can use it free of charge. Free Figma gives you access to its basic features, such as prototyping, unlimited cloud storage, and unlimited viewers and commenters, to name a few.
If you want to make the most of it as a product designer, it might be a good idea to think about purchasing a Figma Professional for $12-15/month, which will get you: 
Unlimited Figma files

Unlimited version history

Sharing permissions

Shared and private projects

Team libraries

Audio conversations
One of the best ways how to use Figma for beginners is to explore all of its functions, possibilities, and features, which will be a crucial component of your future successful designs. 
You can easily use Figma in desktop and mobile versions – it's available for macOS, Windows, Android, and iOS. Mobile versions are used for previewing your work instead of designing.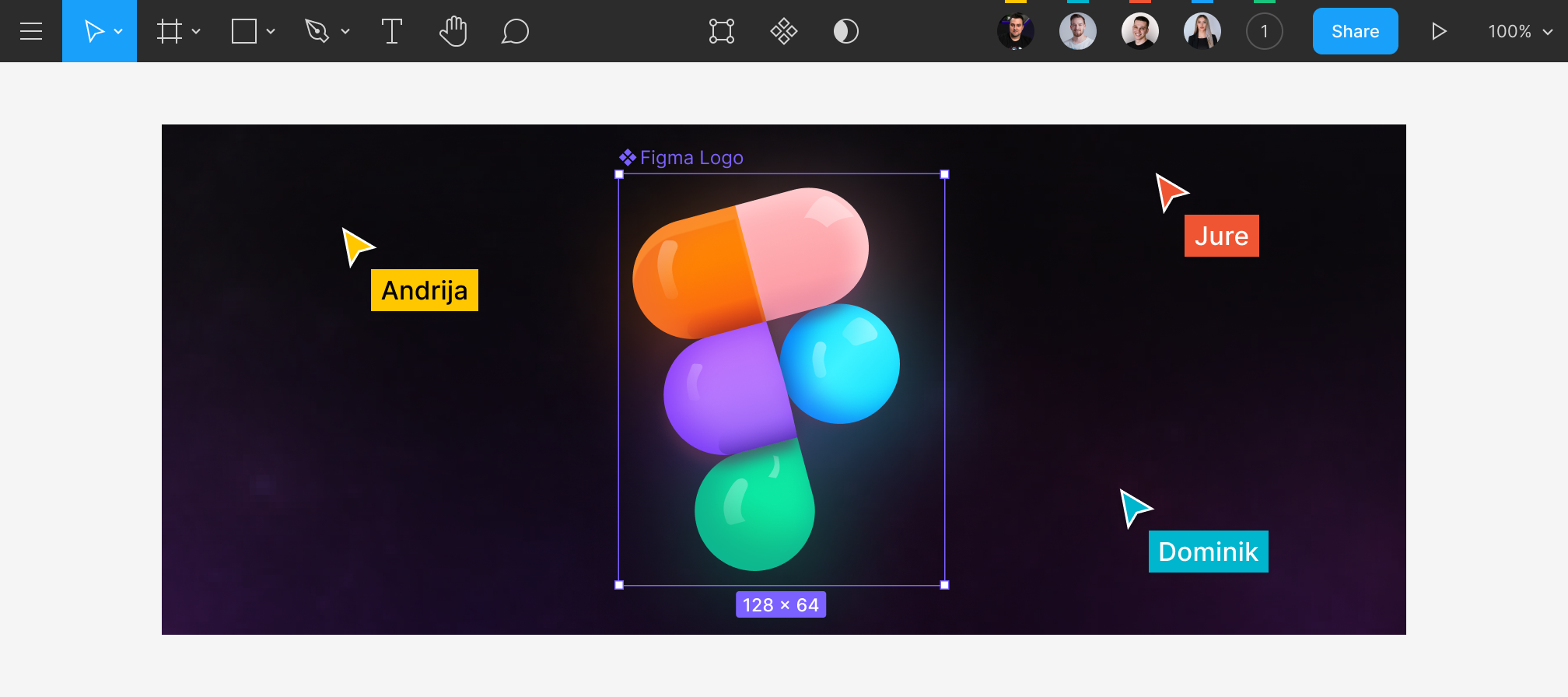 Figma allows you to collab in real-time with other team members or stakeholders.
Many Figma users claim this great app has significantly impacted the designer's market. Let's dive into some reasons why.
Figma's exceptional built-in features made prototyping straightforward (and a lot cooler, too). For example, Smart Animate is a feature that recognizes matching layers and their differences and even animates them between frames. This nifty feature is perfect for creating clean transitions and bringing your overall design to another level.
2. Practical built-in features
To learn how to use Figma for beginners, you must familiarize yourself with its other excellent built-in features. The list of these features is quite long, but some stand out to make your design processes swift and painless. One of these features is Mirroring, which allows you to preview your designs on another device (phone, tablet). Another great feature allows you to connect your multiple Figma accounts. You can connect up to 10 accounts and switch breezy from one to the other!
If you want to learn how to use Figma for beginners properly, you'll love its possibilities to collab in real-time with other team members or stakeholders. With Figma, You can easily share your project file with anyone whose feedback or another form of input is beneficial. You can also create Figma teams or integrate your Slack channels within the app. You can do this with the free, but Professional Figma allows you more space and possibilities.
Many product designers will swear that the Figma community is one of the best communities you can come across as a product designer, and we agree! The members are highly active and patient, full of helpful hacks and ideas, tips, tricks, and other beneficial things you might need if you want to know how to use Figma for beginners (or even intermediates!) They create and share numerous lists of plugins that make your everyday design tasks more manageable.
FigJam is a whiteboard that comes with your Figma subscription. It's a relatively new feature that you and your team can use to generate workflows, organize brainstorming sessions, and conduct design sprints. One of its most significant perks is its clear and intuitive interface, which is great for designers and non-designers connected to the project. FigJam is a great feature that will help you learn how to use Figma for beginners.
What else can you do with Figma?
As you might already know, prototyping is when you turn a static mockup into a dynamic, interactive mockup which designers usually call a prototype. This workflow step is undoubtedly one of the most exciting parts, so it's great when your tool makes it even better. Prototyping with Figma is easy as ABC once you figure out how to do it!
Another great way how to use Figma for beginners (or intermediates) is to use it for user testing. User testing, or as you may know it, Usability testing, is testing your digital product with actual users that belong to your defined target group. 
You create a prototype and then share the Figma file with your users. Your users can share their screens with you while interacting with your prototype to see in real time how they interact with your design. Make sure to turn off hotspots to avoid signalizing where to click!
Also, you can use tools such as Maze to run user tests on Figma prototypes. With Maze, you can get accurate quantitative data like success rates, visit duration, or even the number of misclicks. Additionally, you can conduct A/B tests or run an in-person test. If you want to learn how to use Figma for beginners, explore multiple options and possibilities that further expand the usefulness of Figma and your prototypes.
Yes – you've read it correctly! You can play games in Figma.
When you need to blow off steam, Figma offers you and your team the possibility to play collaborative games, such as Catan, Pictionary, Zelda Maker, Pong, and more. If you want to learn how to use Figma for beginners, we highly suggest researching some Figma games that could help you create positive feelings about this fantastic tool and bring you closer to it.
Another great part of using Figma is its plugins.
Figma's community continuously creates and shares Figma plugins that will simplify your everyday design processes, make you more efficient and save you your precious time. 
For example, if typography still feels like a never-ending battle, you can try Better Font Picker plugin, which lets you choose from 1000 different pre-installed fonts. This plugin also previews each font, so you don't have to do side-by-side research. This convenient plugin comes from an open source, but it shows only the list of installed fonts in your system. 
If you want to know how to use Figma for beginners, you should learn more about Figma plugins and their possibilities to make your life as a product designer easier. 
Learning Figma isn't the most challenging thing ever, and you can certainly do it alone if you have time on your hands.
If you wish to skip some steps and work with a certified professional, who knows Figma as the back of their hand, check out our Beginner Figma Video Course. With this video course, you'll achieve efficiency, maximize your productivity from the start, and become ready to deliver high-quality designs. 
We made this course with you in our minds – a curious beginner who wants to learn about every nook and cranny of this superb design tool. But, constant iterations and mini-tasks can become a bit overwhelming.
If you want to know how to use Figma for beginners and become its power user, we highly encourage you to explore what we offer in this course:
more than 4 hours of high-quality video lessons sorted out into 40+ comprehensive lessons;
practical assignments and recorded answers that will confirm your knowledge;
more than a hundred Must-have Figma Plugins that will supercharge your Figma workflows;
100+ Must-know Figma Shortcuts that will help you use Figma's features faster;
FigJam Basics video teaching you how to conduct effective brainstorming and workshop sessions;
40-min long "Watch Me Design: Mobile App Screen" video to see all the knowledge applied to a real-life scenario;
as well as lifetime access and updates and a 7-day money-back guarantee.
Your instructor is a highly experienced product designer and educator who has worked on 50+ digital products, from websites to mobile apps, that have reached 10M+ users worldwide.
Enroll now and watch your knowledge of Figma and career grow!
Watch two Beginner Figma lessons for free here.
So, this is how to use Figma for beginners!
We hope this article brought this great tool closer to you and that you'll start using it and loving it the way product designers worldwide do.
For heaps of exciting and educational content from the world of the product design niche, make sure to follow us on Instagram.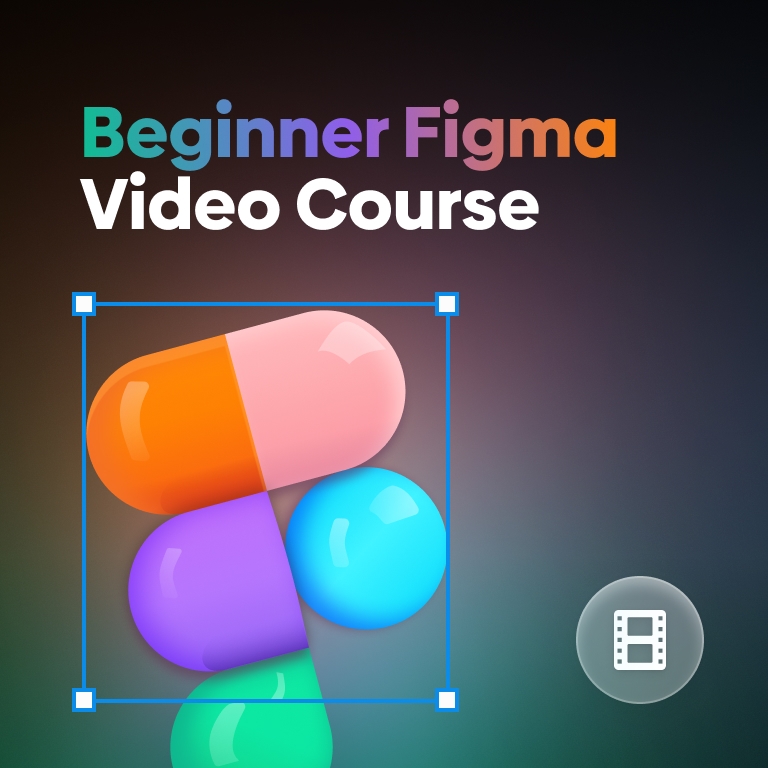 Beginner Figma Video Course
Become a confident Figma user with professional guidance
Build your Figma knowledge from the ground up, feature by feature, step by step, through a structured and engaging video course made by an industry expert with 10+ years of design experience.
You might like the following