So, you've decided you want to become a UX designer! That's great, but how to start learning UX? What things should you learn first? How can you build your experience and knowledge base and expand your growth?
You'll find the answers to all these questions (and more) in this article, so keep reading!
If you have decided to become a UX designer, chances are you already know the basics of UX. But, if you want to know how to start learning UX, you must fill the possible gaps before venturing into building your UX career.
UX, or "user experience," is a term that explains the interaction between a digital product and its user. For example, our blog is a product, and you, who are scrolling, reading, and exploring topics, are the user.
The main idea of UX is to create a design that will enable the user to complete its mission without any difficulties. Sometimes, this mission will include reading an article of your interest, and sometimes it can be a much more complicated operation. Whatever the case, the experience must be seamless and contain zero disturbances. 
But, users' satisfaction is one of many vital components. A good UX design allows the user and company to achieve their goals. So, a high-quality UX design also converts – increasing the company's profit. 
If you're an experienced Internet user who wants to know how to start learning UX, one of your first steps might be recalling times when the digital products you use daily (such as websites or apps) made it challenging to complete a mission. From a tedious website with a hard-to-read font and too many pop-ups to apps that crash more often than they probably work – we're sure you'll dig up many examples.
After that, think of all the times you had a successful interaction with a digital product, where your journey was smooth and safe, and you managed to achieve your goal without any trouble. Once you think of these examples, try remembering how you felt as a user. 
As a UX designer, you'll need to learn to empathize with your users and predict their motivations and habits. Bringing back your experience will provide a good foundation for building these skills. 
UX Designers at a workshop
The difference between UX and UI
UX and UI (user interface) are terms people often use interchangeably. But, even though they are similar, they are not the same. Usability and User interface are necessary aspects of UX design, but they're also the subsets of it. If UI fails – UX fails, too. 
It's almost impossible to have a smooth user experience without a properly designed interface. If you want to know how to start learning UX, you must know how to distinguish UX design from UI design.
User Interface design is designing interfaces for digital products or software with a primary focus on their looks and style. Colors, fonts, elements, spacing, and imagery are the elements that belong to the UI design. We use UI design for digital products only, whereas UX design is of massive use in physical products as well.
UI takes care of the aesthetics and interactivity of a digital product.
Therefore, UI designers aim to ensure that a product's user interface is as intuitive as possible. This means they carefully and meticulously plan the positioning and the look of every visual and interactive element users encounter. The point of UI design is also to enable users to achieve their goals without any interruption and for businesses to gain more traction. 
If you want to know how to start learning UX, you must understand that UI and UX go hand-in-hand, but you don't need to have the complete UI design skillset to become a UX designer. Unfortunately, some companies still hire one person for UX and UI design tasks. Luckily, these professions are gaining more and more popularity, and the difference between UX and UI designers is becoming more recognizable.
Now, let's go back to the UX side! If you want to build a robust foundation of your UX knowledge, you should start with the fundamentals of UX design.
One of these fundamentals you should cover is UX design principles: empathy, usability, strategy, validation, and inclusivity.
Good UX design will always put the user's needs at the forefront of product development. To deeply understand the future user, UX designers must familiarize themselves with empathic design. 
According to the Cambridge Dictionary, empathy is "the ability to share someone else's feelings or experiences by imagining what it would be like to be in that person's situation." By gaining empathy skills, you'll know how it feels to walk a mile in your users' shoes.
To understand how to start learning UX, you must realize that learning about your users' lives and habits will become your everyday task. You'll have to anticipate their problems and the necessary solutions, even if they don't know them themselves.
Today, there is a plethora of digital products available to users. They are also becoming more and more overwhelmed with these numerous options on their hands. So, they often choose digital products that take less energy and brain power. After a hard day of work, your user doesn't need a chaotic and puzzling process of ordering food or watching their favorite show.
So, UX designers must deliver simple products and make the operation as easy as ABC. To learn how to create flawless usability, designers get lowdown on accessibility, behavioral psychology, habits, or even mental models.
One of the ways how to start learning UX is to develop a clear UX strategy and establish processes. UX strategy is a precise method of keeping user experience aligned with the company's goals. A well-defined UX strategy helps companies deliver what they want to their customers to the satisfaction of both parties. The UX strategy provides the means of measuring success while keeping the company's executives in check with the importance of UX processes.
Sometimes it's easy to fall into the trap of self-praising the design you created. To be clear: there is nothing wrong with valuing your work after all the effort and long hours you put into it. But, if you want to confirm the value of your design, it's crucial to gain users' feedback with the user testing process. 
Prototyping and user testing will give additional value to your design.
User testing helps you and your design team to stay user-centered. By testing your product in its early phase, you get to correct any issues before the official launch, which saves time, resources, and face.
If you want to figure out how to start learning UX, you must get familiar with designing for inclusivity. Inclusive design means creating solutions that will enable all users to make the most of your digital products, regardless of their physical or emotional health, permanent or temporary states, and situational or non-situational factors. This means anyone should have the same possibility to interact with your product and achieve their goal without exceptions.
To design for inclusivity, you need to become aware of the people you're excluding and how to include them back and improve their experience. Designing for inclusivity is a challenging and ongoing process that requires continuous education and exploration. It is also an opportunity for you to grow as a UX designer while creating a valuable space for everyone!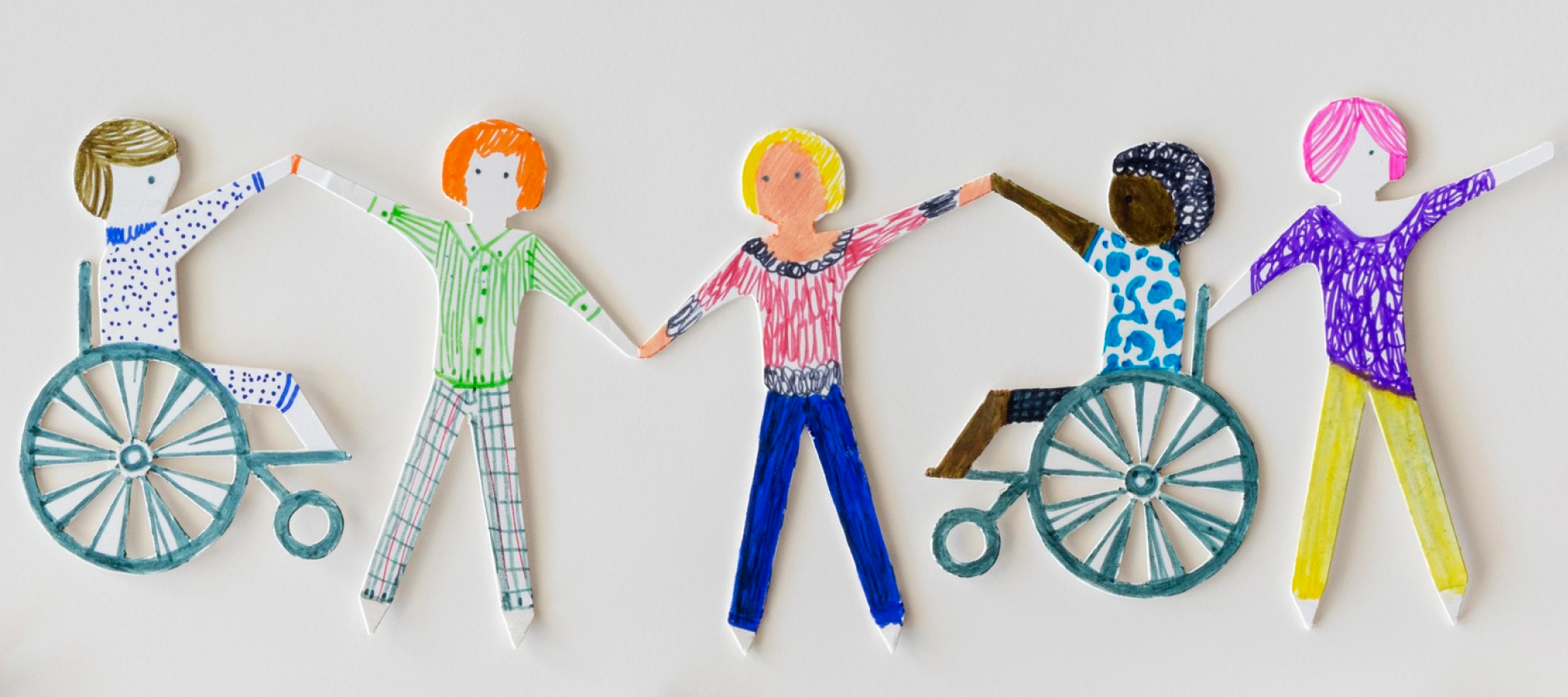 How to practice UX design
After covering the fundamentals, it's time to get practical! Another way how to start learning UX is to begin practicing UX processes. Before you create marvelous UX designs, you'll need to familiarize yourself with design tools.
Of course, not all designers use the same tools, but here are some of the most popular ones:
Figma, Sketch, and Balsamiq for wireframing and visual design

Figma, InVision, and Sketch for prototyping

HotJar, Maze, SurveyMonkey, and other survey tools for user research
To become a top-notch UX designer, you'll have to invest your time and energy and challenge yourself. You can invent things you could practice designing, which is a perfect opportunity to hone your creativity and innovation additionally. Or, you can take part in already-made imaginary challenges.
For example, Sharpen or Designercize are brilliant tools with numerous tasks to design! Another way to practice is to look at built products, analyze them, and recreate them to understand why the designers behind these products made their decisions. It's not something you will use in your portfolio, but it's a great way to practice when you're learning the tools.
So, to know how to start learning UX is to learn how to:
define user problems and needed solutions
plan and conduct user research and analyze its data
create wireframes and prototypes
conduct usability tests and analyze the data

define user flows, navigation, and information architecture

learn what rationale is and how to explain it
You can work to learn these things on your own, which is possible, but it might take more of your valuable resources, such as time and energy.
One of the best ways how to start learning UX is to get a mentor. Having a mentor who is a senior UX designer and has tons of experience and insights on their sleeves will help you skyrocket your progress and become a prosperous UX designer in less time. 
For example, our Design Mentoring Call could help you qualify for all things UX – from preparing for job interviews and reviewing your UX projects and portfolio to landing your first UX job. Our mentor will help you distinguish where you stand now and guide you to where you need to be.
How to build a UX portfolio
Another way how to start learning UX design is to begin working on your UX portfolio. A UX portfolio is a collection of your previous work and projects you completed, which showcases more than you might initially think. If you're a beginner, you should include 1-3 case studies or projects. If you already have experience, you can include up to 5.
Forming a good UX portfolio will give insights into your abilities and performance and highlight your designer strengths. 
Future employers will pay special attention to your portfolio, so this step is critical. In most cases, your portfolio will play a more prominent role than your CV. In our previous paragraph, we talked about how to start practicing UX design on imaginary projects.
If you still need more confidence in your projects and would like to bump up your portfolio with real-life solutions, explore our Design Challenges Workbook. This valuable workbook will teach you how to find the right approach to a different project, determine immediate obstacles, and think like a senior UX designer. Moreover, you'll receive practical tips on all the relevant design processes.
Your portfolio should include projects which demonstrate that you know how to think and act as a UX designer.
When building your UX design portfolio, remember the following:
Curate your best projects

Highlight the types of projects you like the most (if you'd love working on mobile apps, don't make the most of your portfolio showing websites)

Show your natural design process (even the messy parts)

Reflect on where you are as a designer and where you'd want to be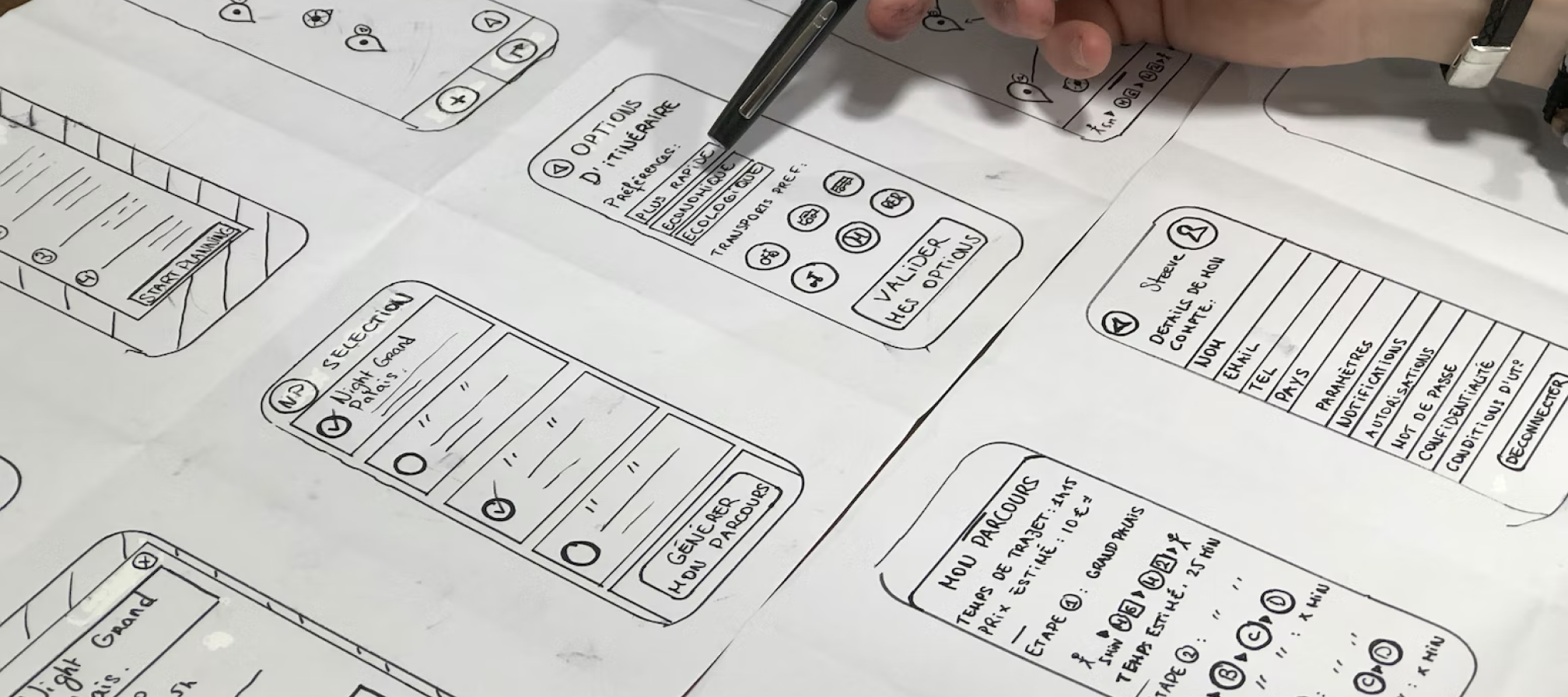 Including the messy sketches in your process while working on your portfolio is an excellent way to showcase how you are thinking to the hiring manager.
Additional ways to start learning UX
Besides practicing how to wireframe and prototype on your own, another great way how to start learning UX is to enroll in a UX course. There are numerous free courses on YouTube, but if you want to supercharge your way to a prosperous UX career, you should invest in a high-quality course. 
Find an industry expert who speaks fluent user language, has overcome various difficulties, and has delivered multiple high-quality designs.
Read design books or listen to podcasts
Whether you need to fortify your fundamental knowledge or need fresh perspectives, reading will always be one of the best ways to start learning UX.
There is a vast choice of design books that will help you broaden your UX (and product) design horizons, but here are our top 5 design book recommendations:
The Design Of Everyday Things – Don Norman

Build Better Products – Laura Klein

Don't Make Me Think – Steve Krug

Change By Design – Tim Brown

Jobs To Be Done – Tony Ulwick
Podcasts are another great way to learn about UX, especially if you're on the move and want to make the most of your time.
Aside from reading books, listening to podcasts, and enrolling in courses, you can learn a lot about UX by joining a community of people who are in the same boat as you (or in the boat you want to be). You can explore social media, such as Instagram and LinkedIn, to find companies and personas whose mission is to pass their knowledge on to someone new and passionate. 
Another way how to start learning UX is to explore your local agencies and design companies. They will often organize special meetups you can attend to dive deeper into particular UX topics and meet new people. Who knows, you might even meet your future employer! 
And last but not least, it's always worth connecting with other UX beginners. Getting to know more people trying to build their UX career path will provide you with comfort while exchanging tips and stories.
Getting feedback is crucial for growth in a UX design career. Joining a community is also a great way to ensure getting relevant feedback on your endeavors. You can join our wholesome and supportive Slack community, which instantly embraces new members, provides constant support, and hands out new ideas.
We hope we helped with our suggestions on how to start learning UX design! If you need more information on our freebies or courses, we'd be happy to hear from you: send us a message on Instagram or contact us directly.
We wish you luck with your UX design career! 💼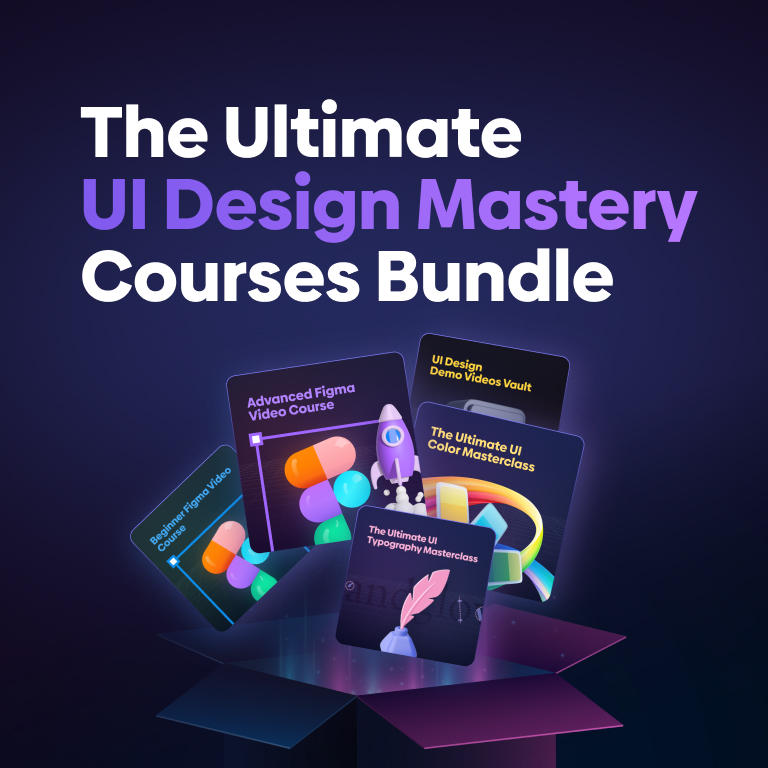 THE ULTIMATE UI Design Mastery Courses Bundle
Fast-track your path to UI design mastery and supercharge your career
Elevate your UI design skills and unleash your full design potential.
Confidently design stunning pixel-perfect web and app interfaces. Apply to higher-level design positions, enhance your portfolio, and impress your teammates and clients.
You might like the following