Top UX/UI Design Tools Compared
Every professional needs a proper tool – that's a fact. The same applies in the UX/UI world. Every day, designers need to sketch, visualize, organize and communicate, so they need the tools to do the heavy lifting.
In this article, we'll list and compare the best UX/UI Design tools you need to use if you want to deliver speckless designs repeatedly, so keep on reading!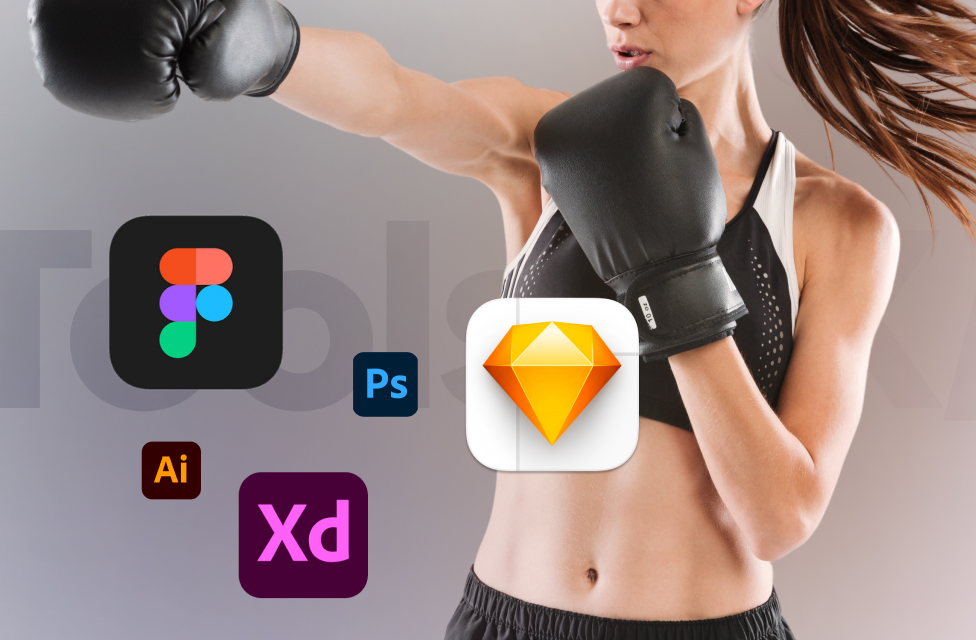 Are you actually surprised to see this tool as the first on our list? 😄
Let's face it – there probably isn't any UX/UI designer who hasn't at least heard of Figma. Of course, there is a reason for that!
Figma is one of the leading UX/UI design tools. It has a straightforward drag-and-drop UI editor that allows you and your team members to collaborate efficiently. This tool is not only beneficial for the designers – developers, project managers, and other stakeholders can easily use Figma to work closely on a design. 
Another fantastic benefit of Figma is that it works within a web browser, so designers with Macbooks and developers with Windows can both use it. Figma is the only UX/UI design tool that allows you to do that! 
Moreover, numerous handy Figma plugins will alleviate the hard work off your hands and bring you peace of mind with your sometimes tedious tasks. Another excellent element is that this handy UX/UI design tool uses Slack as a communication channel. So, when you create a Figma channel in Slack, the team will learn about any new comments or edits in the design.
Additionally, you can create reusable elements, icons, fonts, or styles in the form of libraries the entire team can have access to. 
Compared to tools like Adobe Photoshop or Illustrator, for example, which we'll discuss further in the article, Figma comes out as much less demanding for your computer. It also uses fewer resources and usually has better responsiveness.
And finally, the Figma community has a vast collection of free resources, helpful tactics, tricks, and tips. Also, Figma as a company constantly carefully listens to its users and resolves issues in a few releases. Starter Figma account is (and will stay forever) free, and professional starts at $12 per month.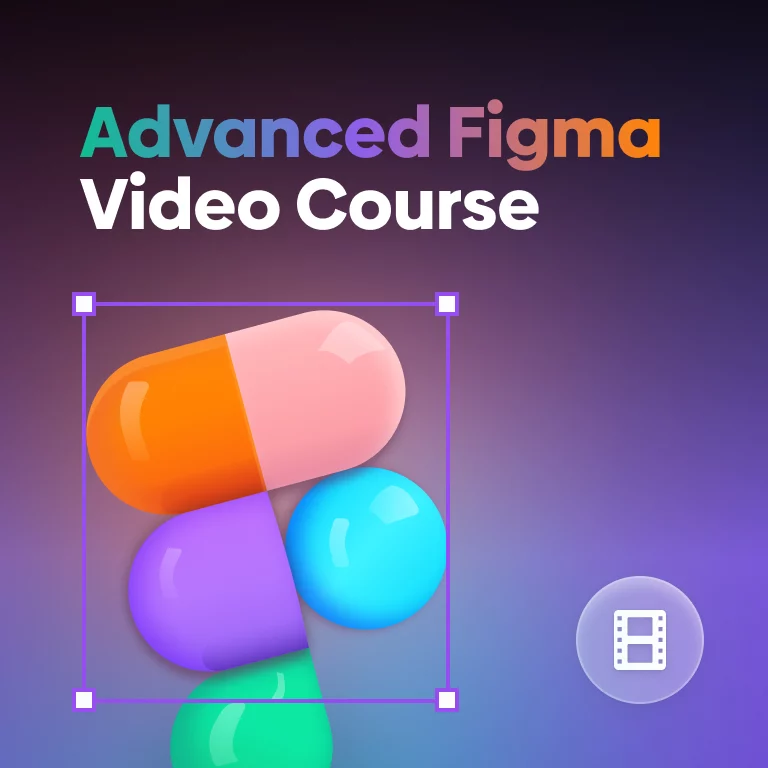 Advanced Figma Video Course
Become a Figma master and skyrocket your design skills
Master advanced Figma strategies while achieving superior efficiency and productivity as a designer! Advanced Figma Video Course is a hands-on, engaging, and practical video course teaching you everything you need to know to be a confident Figma user and a better designer.

Sketch is another popular UX/UI design tool. 
UX/UI designers use it to design high-fidelity prototypes and interfaces that offer an instant preview on mobile devices. Sketch has a Symbols feature, which allows designers to create UI elements to reuse. 
This handy feature lets designers create design systems and maintain consistency within the total interface. It allows you to export the design into a high-functioning prototype. 
Sketch is an excellent tool for creating mockups, prototyping, and sharing projects with other team members. UX designers of all seniority levels can benefit from this tool, but it's beyond practical when you need input from other team members. 
Similar to Figma, Sketch has a large and welcoming community that will help you stay on track, but it also has downsides: there isn't a free version of this UX/UI design tool. 
Standard pricing starts at $9 monthly.
Finally, this tool is reserved for Macbook users only.

Adobe XD is a powerful UX/UI design tool you can use for prototyping and designing. Unlike Sketch, you can use it on Windows and macOS. It bears UI designers' needs at its core. When XD first emerged, it took a while to level with Sketch, but today, new features appear almost every month! 
With Adobe XD, you can adjust the master component and push it out across the organization. This tool contains optimized vector tools, responsive resizing of assets across platforms, and layout grids for precise design. It is highly beneficial for designers of large companies that demand consistency among assets. 
Adobe XD boasts an asset library that allows designers to modify graphics and styles rapidly, and it has a Repeat Grid feature that enables designers to set a style. For example, if you need to replicate a photo gallery, you can do that as many times as you need.
If you're an Adobe Creative Cloud user, you'll find the integrations with Photoshop and Illustrator super handy. Adobe XD is also one of the UX/UI design tools that aren't free to use, but you can choose between paying for XD only, or use it as a part of the Creative Cloud.

Differences vs. similarities
All three previously mentioned UX/UI design tools have similar interfaces: the layers panels on the left, the canvas in the middle, the properties panel on the right side, and you can find the tools toolbar at the top. Some claim that Figma and Adobe XD's interfaces remind them of the early Sketch interface. 
You can find the differences in the naming on the right panel, which allows you to control the properties of the objects. In Sketch, that's Inspector, it's Properties in Figma, and Property Inspector in Adobe XD. 
Also, when talking about similarities, if you know how to use Photoshop, you won't have much trouble using Adobe XD and Sketch because they have a similar UI.
You can find deal-breaker differences between UX/UI design tools, such as Figma and Adobe XD, and their cloud sync & storage options. 
With Adobe XD, you must sync local files to Creative Cloud if you want to share. With any further updates you make, you need to re-sync the local file and re-share it. Since Figma highlights the collaboration factor, it offers unlimited cloud storage and sharing, whereas Adobe XD allows you to share one file and offers 2GB of storage. 
Sketch and Adobe XD also have some differences, especially in sharing designs and gathering feedback.
Adobe XD has built-in functionality for mockups and prototypes, which you can share online and allow people to comment or leave feedback for a specific location. For sharing and leaving feedback within Sketch, you can use Sketch's web app, tools such as Zeplin, or add 3rd party integration such as Invision.
All three tools allow you to design, collaborate, prototype and hand off designs without difficulty. Adobe XD has the most advanced prototyping tools. Sketch is native to Mac, so it runs very efficiently, and you can use it without being connected to the Internet. 
Our overall favorite is Figma, which does everything you need to be a UX/UI designer or product designer. It has life-changing collaborative, auto-layout, and component features.
Other relevant UX/UI design tools
Even though Figma, Sketch, and Adobe XD are predominantly UX/UI design tools, you can also use other tools for your UX/UI endeavors. 
Even though Photoshop and Illustrator are not built for UX/UI design, you're more than welcome to use them for implementing your design processes. Your developers might start disliking you since tools like Photoshop aren't primarily vector-based but feel free to use them for UX/UI design if you're familiar with them already.
Adobe Photoshop allows you to manipulate imagery in a way that's not achievable with previously mentioned tools. It's a tool you might use to create stunning headers and visual assets. However, it's not the most efficient tool for UX/UI design.
Illustrator works like a charm when you need to create illustrations for your projects. You can also create low-fi wireframes and mockups, easily export them in PDF, and send them to your client. Since all the tools we went in detail before can also do that, Illustrator is becoming less and less used for UX/UI work.
Adobe Illustrator can also come in handy if you want to design icons, but you can also use the pen tool in Figma. As we already said, it all comes down to your choice.  
And finally, let's talk about our last UX/UI design tool of the day – InVision. This tool offers one platform for collaboration and rapid prototyping. You can store all prototypes, sketches, and designs in one location. InVision is extremely helpful for organizing pre-approved assets for the content marketing team. 
Also, their community provides valuable books, podcasts, and workshops for designers of all levels from which they can scale their knowledge.

That's it – our comparison guide of UX/UI design tools!
We hope this article will motivate you to try out new tools, explore their benefits, expand your skills, and ensure leveling up your UX/UI designer career.
Once you join our community, you'll never want to leave. 😉
Thank you for reading, and happy designing! 🥳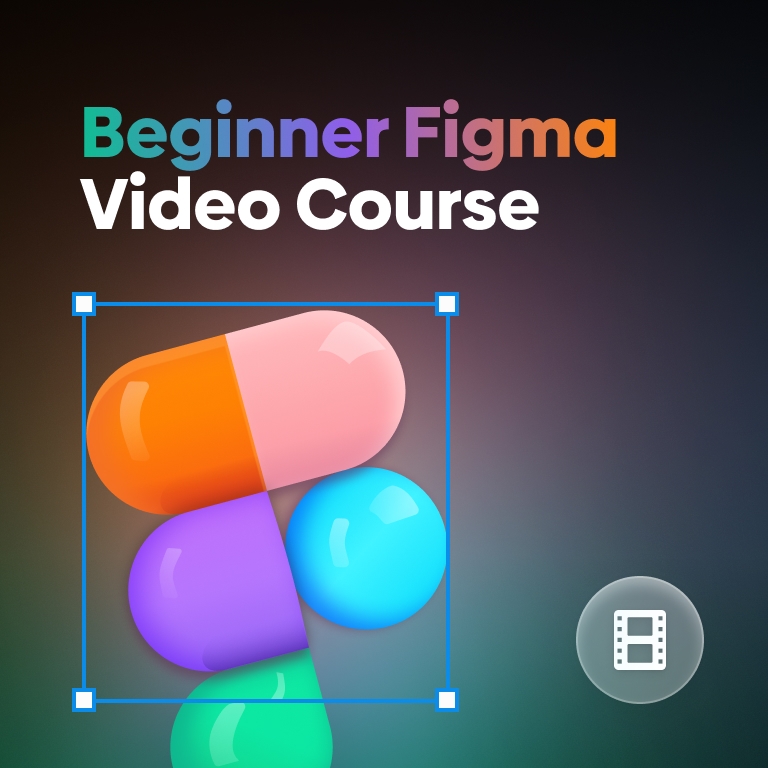 Beginner Figma Video Course
Become a confident Figma user with professional guidance
Build your Figma knowledge from the ground up, feature by feature, step by step, through a structured and engaging video course made by an industry expert with 10+ years of design experience.
You might like the following