How to Create a Good UX Survey
One of the most important steps when designing or upgrading a product or a service is to conduct a UX survey. But where to start?
What is a user experience survey, what insight you will collect, why is it crucial, and how to analyze the data? 
You'll learn the answers to these questions if you keep reading!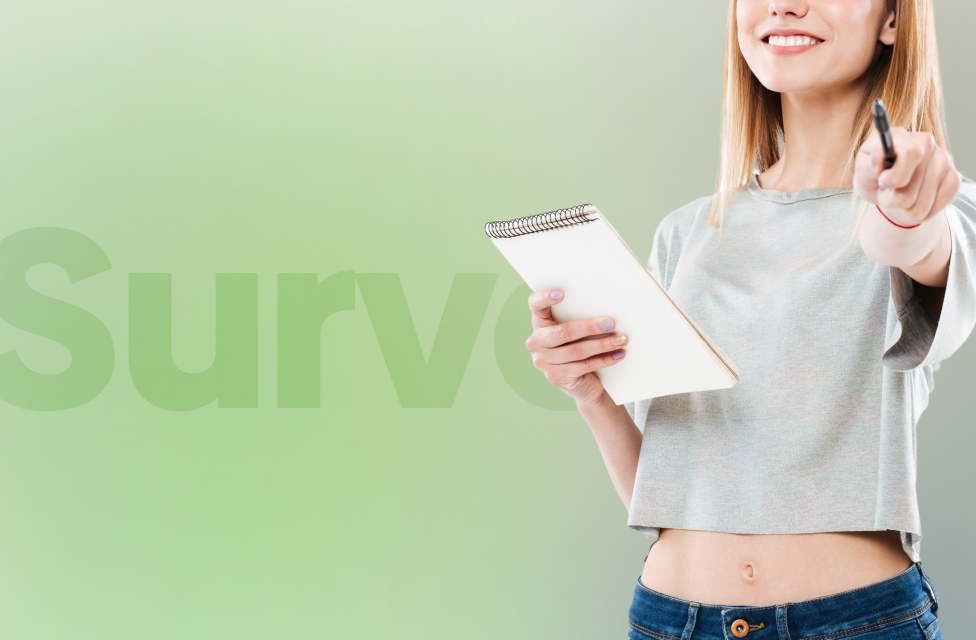 A survey is a UX research "tool" in the form of multiple questions for a specifically targeted audience about their experiences and preferences. It is different from the user interview, but it can be a quick, cost-efficient, and simple way to gather insights into users' behaviors if you learn how to create a proper survey. 
A UX survey can help you uncover actionable data on how users feel when interacting with your product.
Before conducting a survey, you need to work on its design and quality.
A poorly-structured survey won't get valuable customer feedback, and you'll lose time and other resources. After the UX survey, UX researchers battle with considerable survey data. 
Interpreting such data requires a breezy methodology to gather the information that will help you generalize and conclude. You can resolve some steps of this methodology in the early stage by setting and asking the right questions.
Why and when to use UX surveys?
In the UX world, surveys gather information about the overall user experience with your product, which designers later use to improve this experience and establish a solid relationship with users.
You should conduct UX surveys in the early stages of your product's life cycle. Organizing a survey early will help you outline your ideal customer, so you'll be able to determine your target audience at the beginning.
You can also gather information via a survey on your website or within your app. With a survey integrated into the products you're designing, you can gather data from visitors, prospects, leads, and customers.
What are UX survey best practices?
One of the best initial steps is defining a goal for your survey. Determine what elements of your product you consider improving, and specify essential information you want to learn about your users. 
Another great practice is making your survey concise and easy to complete. Confused and overwhelmed users won't give you the data you need! When creating questions, ask only what is relevant to the goal of your survey. 
Remove biases. Always ask neutral questions, avoid leading ones, and refrain from using phrases that might motivate the user to pick a specific answer. Leave out the professional terminology. The users most likely won't know these terms, which will obstruct the UX survey results. 
Finally, one of the best practices for a good survey is to provide an incentive. Financial incentives will work like a charm if you want to attract more survey participants and improve completion rates.
After conducting a survey, it's a good practice to send a small appreciation gift, money, or promo code for your product
What types of questions exist in a UX survey?
Each survey consists of two recognized types of questions: closed questions and open questions.
Closed questions get quantitative data from the users. They don't inform us about the context, motivation, or the cause for the response. They usually have checkboxes or radio buttons. You can visualize the data you'll collect with graphical representations.
Open Questions acquire qualitative data that gives insight into users' behaviors and actions. These questions tell us how the user feels about a problem. Open questions in a UX survey require a text box where the user elaborates. The qualitative responses might take longer to analyze but offer a deeper insight.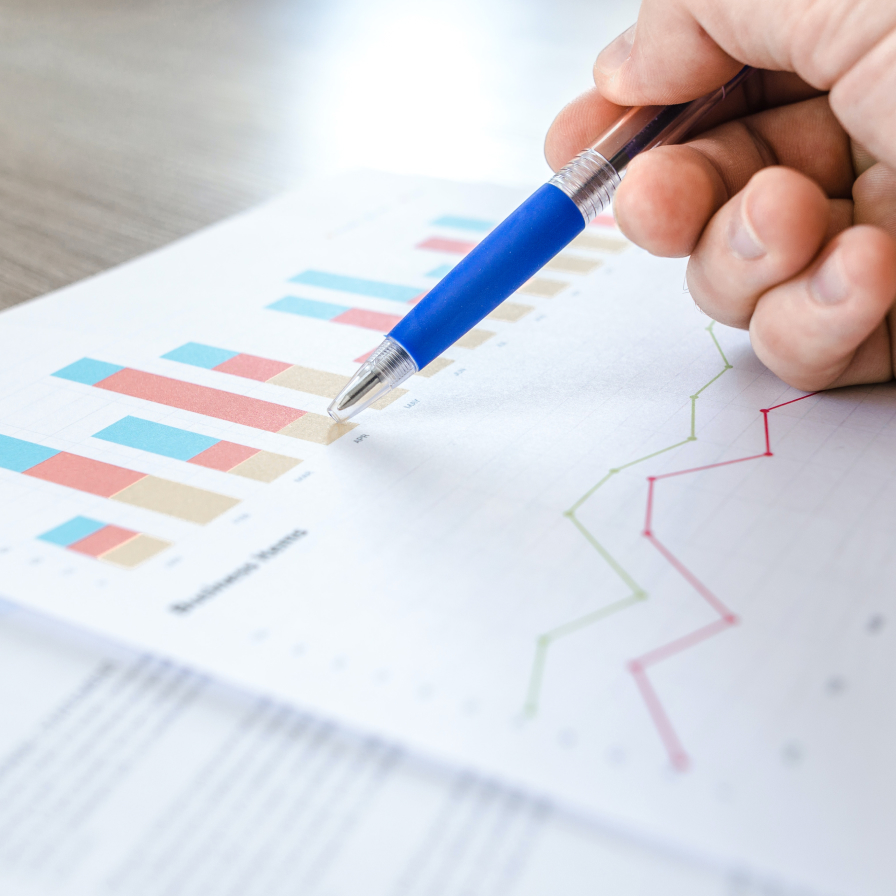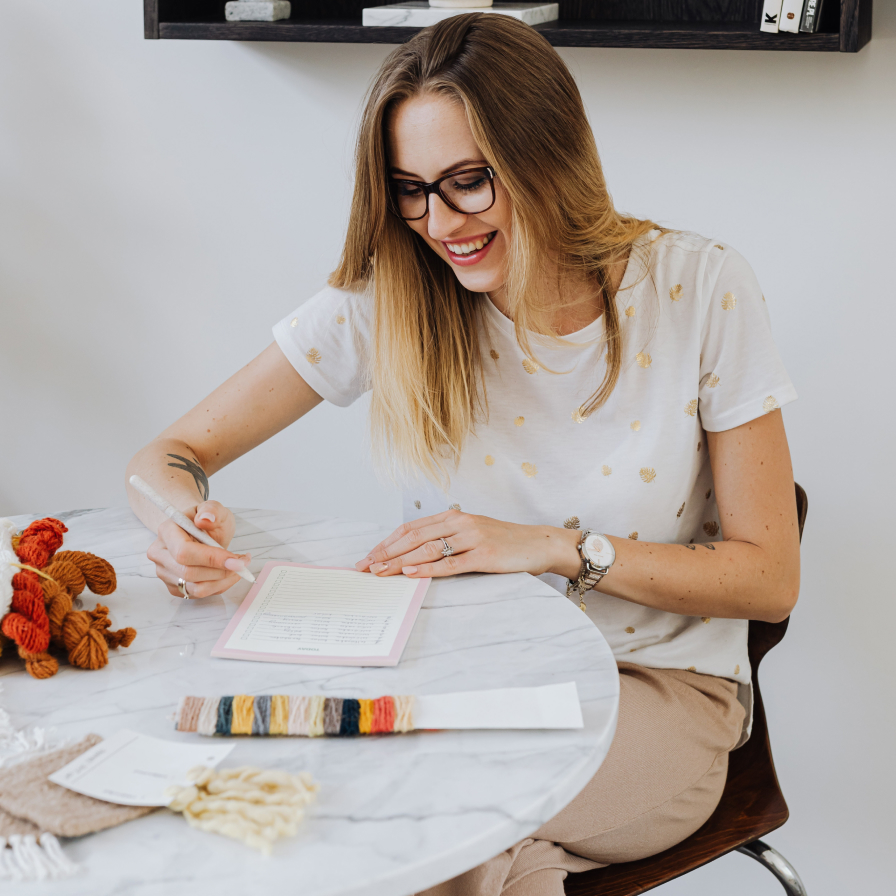 Quantitive data is easy to visualize, and UX researchers can measure results in numerical values. While qualitative data tells us about user's behaviors and actions which is sometimes difficult to analyze but offers deeper insights
What questions to ask in a UX survey? (with examples)
Before constructing your questionnaire, it is crucial to outline key points you wish to learn from this survey. Building the pillars of data you want to obtain will make it easier to construct the questions. 
You can use some of our following examples and fortify them with your own. Since the UX survey is supposed to be short, you won't get to ask all of these, so determine which ones will hit the spot.
How often do you?

Have you already used our product? How easy was it to use it on a scale from 1 (very difficult) to 4 (very easy)?
Supercharge Tip – If you're wondering why we wrote 4 instead of 5, listen up: when conducting a survey, it's always better to remove areas where the respondent can express neutrality. If a user selects "3" on a scale of 5, we'll learn nothing from his feedback. With fewer options, in our case, on a scale of 4, the user will have to choose between 2 or 3.
Why did you start using a product?

Tell us about your experience using…? How often do you use this product?

What was the one time you found our app to be highly satisfying?

How likely are you to recommend it to your friends and colleagues on a scale of 1 to 10?

How satisfied or dissatisfied are you with this product?

Which things did you like the best? What would you like to change?

Is it easy to find what you're looking for in the main navigation menu?

How would you rate the speed of our app?

How would you rate the interface design of our app? How easy is it to navigate the app?

Which feature of the product do you use the most?

If you could improve one thing about the app, what would it be?

Why choose us over competitors?

What comes to your mind when thinking about the product?

If you are unhappy with the product, what can we do to get you to come back?
What tools to use for a UX survey?
Survey tools will make your life significantly easier when setting up UX surveys. Here are some of our top picks of survey tools.
Google Forms is a great tool from Google that helps us reach our objectives. Did you know Google Forms are one of the most used survey tools? And for a good reason, we say! They offer unlimited questions, participants, and surveys. But, don't get your hopes up to high – even though this is a fantastic and simple-to-use tool, you cannot compare it to some other UX-specialized platforms. It will help gather the primary data, but you won't get the analysis. As always, you can use this Google tool for free.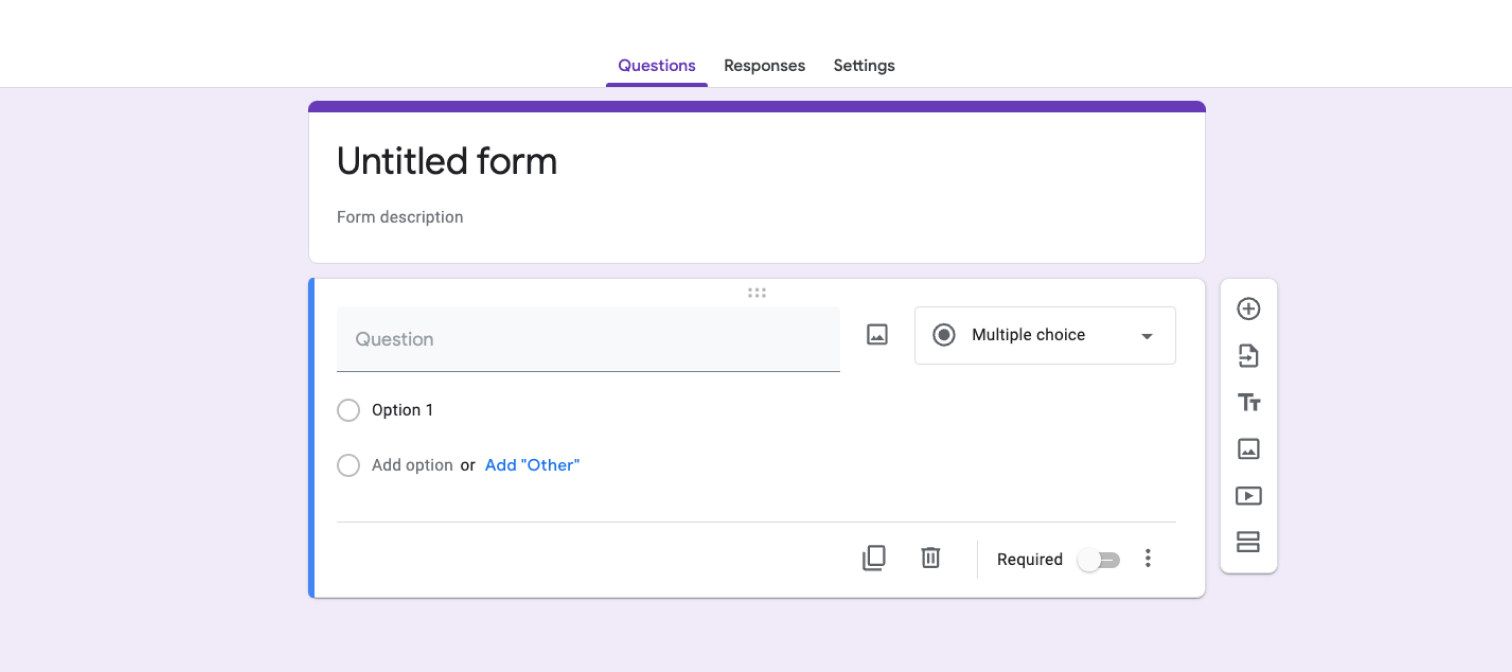 Survey monkey is another top-rated tool for creating surveys. 
It's straightforward but has a little less intuitive UI, so you'll need more time to set everything up. On the brighter side, Survey Monkey offers templates.
They have a free plan, which is, unfortunately, limited and doesn't offer customization or data export. You can choose among Individual, Team, and Enterprise plans, which start at 16€ per month. SurveyMonkey is a perfect option for those who want to run a simple questionnaire without a more profound analysis.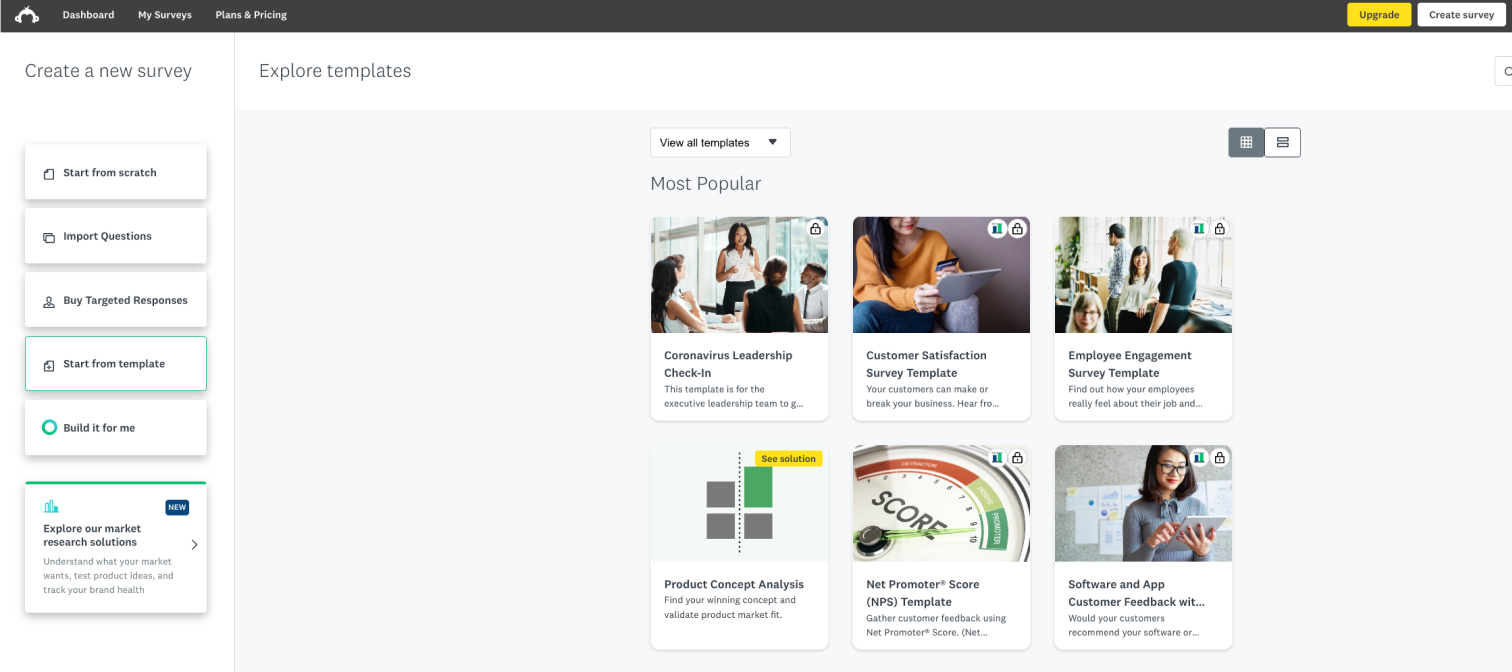 UX tweak delivers everything you might need to create a resourceful UX survey. It's easy to set up, simple to use, and they boast of taking no more than 3 minutes to complete a UX survey. You'll also get advanced analytics. Their pricing list offers a free plan for smaller-scale projects (1 user), and the Pro plan starts from 80€ per month.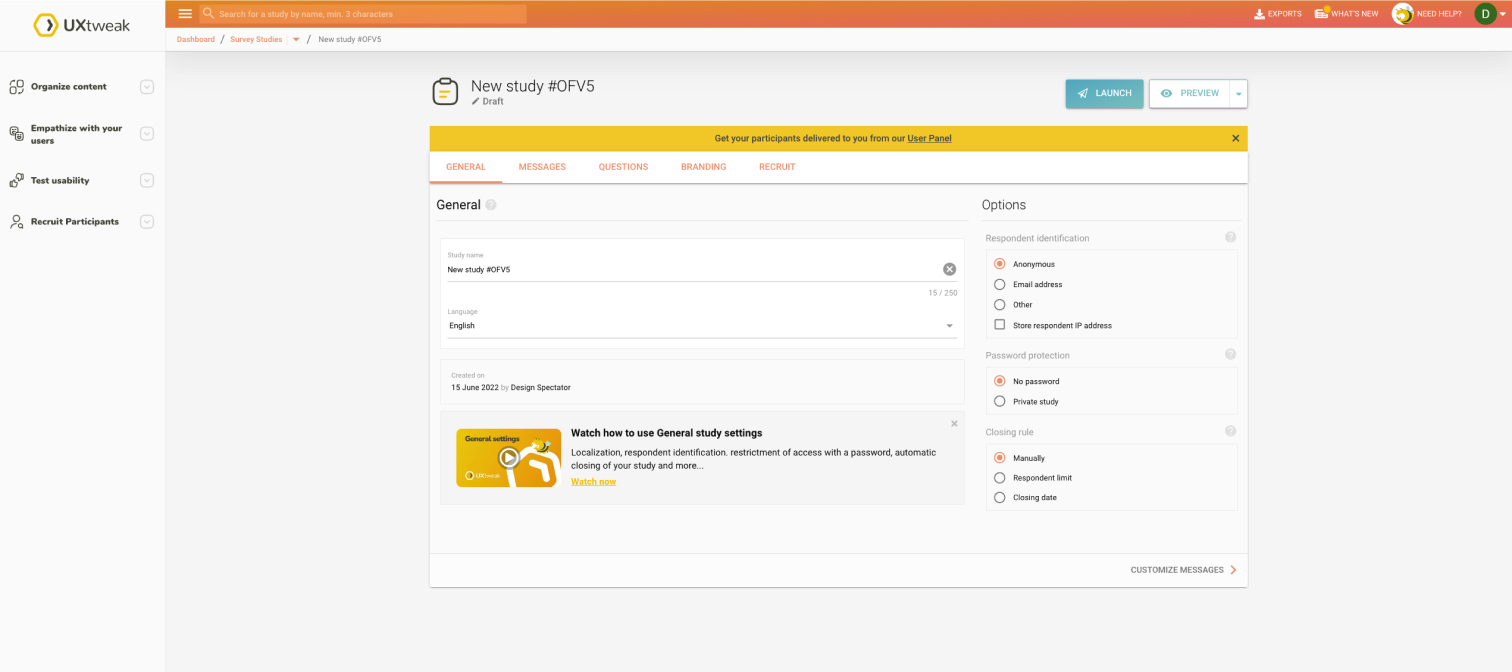 Typeform is a beautiful tool that offers users to answer one question at a time, leaving a very intuitive touch. It provides a sleek interface, which will leave quite an impression on respondents (if that's one of your survey goals). This tool also allows you to connect the data to your Slack, Google Sheets, etc. You can try it out for free, but their plans start at 21€ per month. On the downside, there are limitations on the customization and analytics part.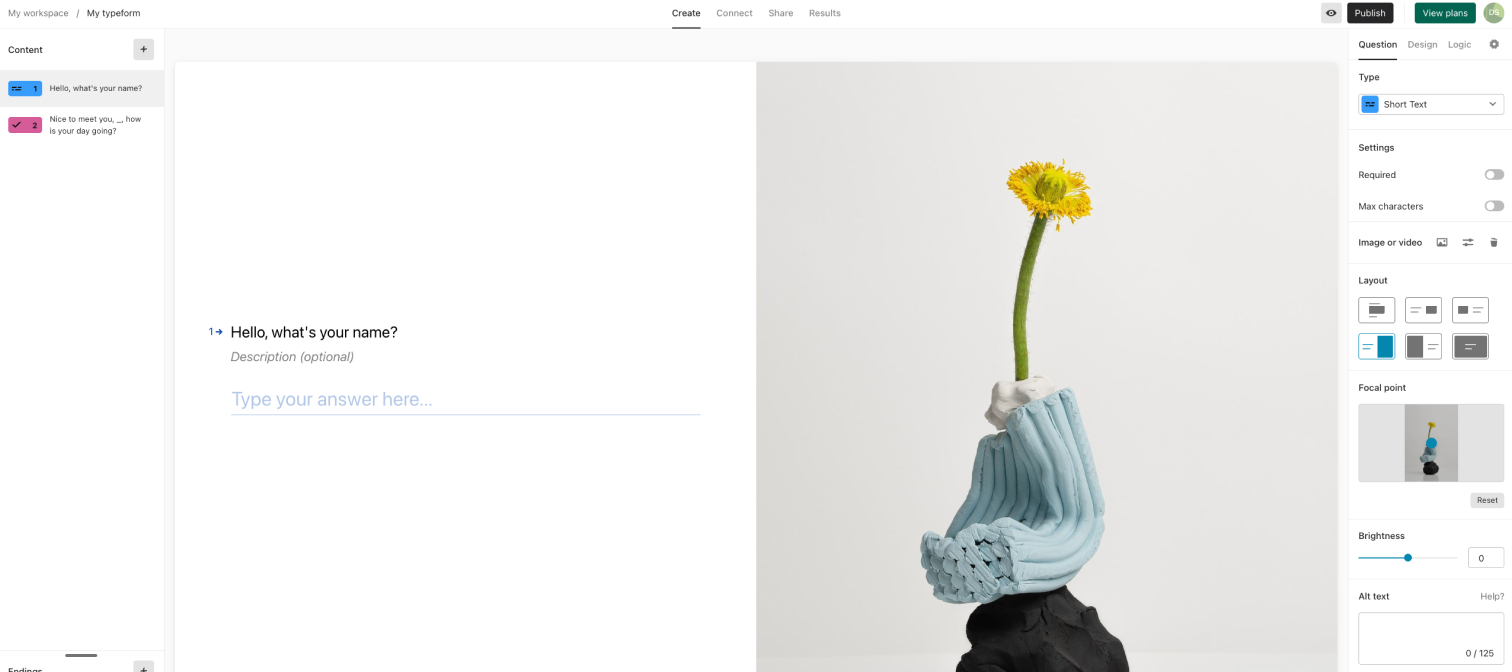 And that's our take on how to create a proper UX survey.
Share your experiences or suggestions via our contact form, and follow us on Instagram to learn more super-helpful tips you can apply to your everyday product design life right away!
You might like the following