User Researcher's Guide to Surveys
Learn everything about high-quality UX surveying in one sitting
Poorly designed UX surveys will introduce bias and errors into your data. Building a product on wrong findings could lead to a complete catastrophe. Learn how to avoid doing that!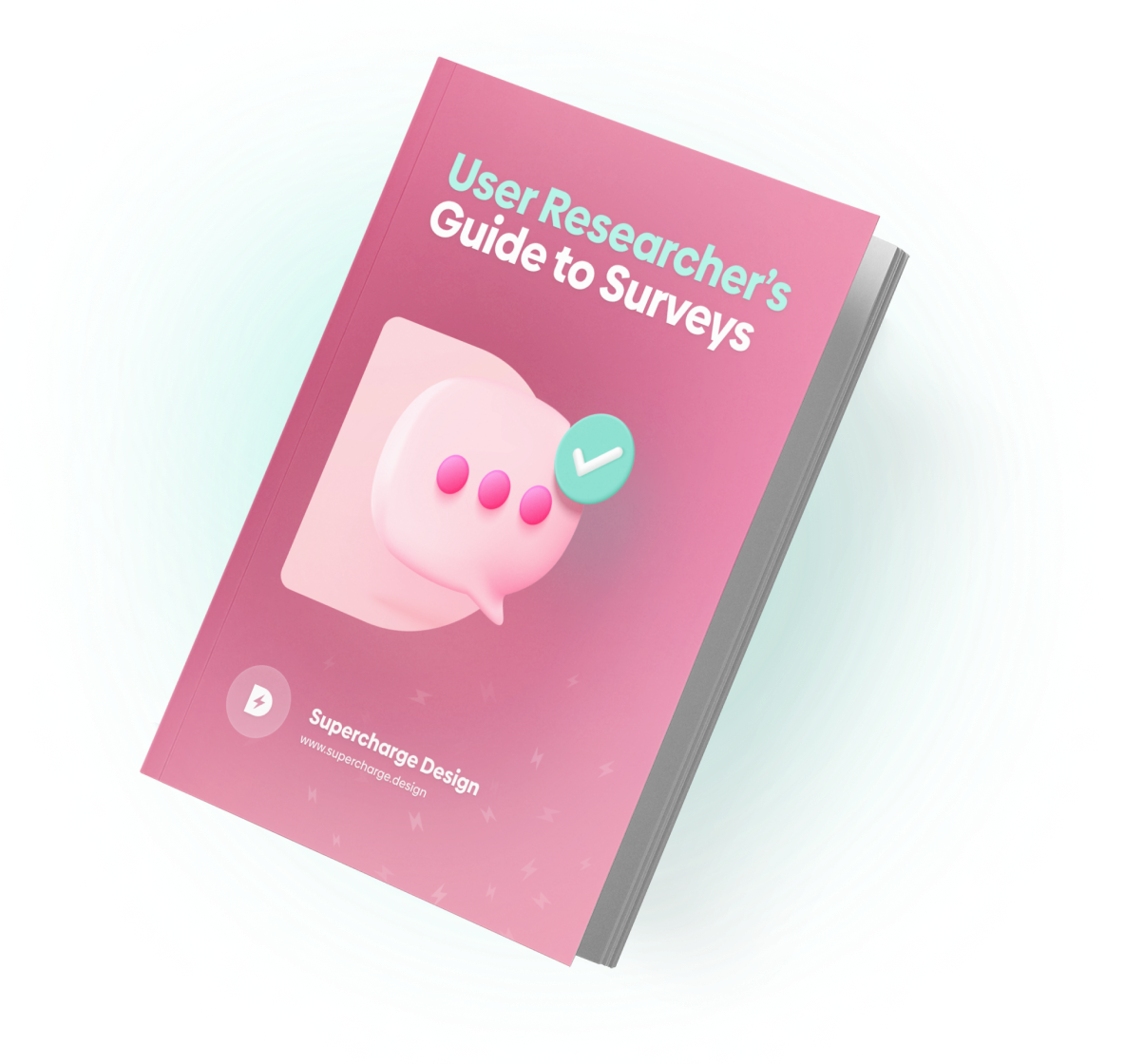 Non-reliable data from poorly designed UX surveys jeopardizes the direction of the product
As designers, we create solutions based on the input we got beforehand or the data we collected during the design process. The validity of data we use as input is crucial for the direction in which the product will go, who it will serve, and with what exactly.
UX surveys are one of the seemingly most straightforward methods of UX research. Because of that perceived simplicity, a lot of designers don't take the design of UX surveys seriously enough, and we witness wrongly set up questionnaires everywhere. Such UX surveys collect data that is next to useless, or worse — plainly wrong.
Educating on all components of a UX survey is what prevents using this simple but effective tool completely wrong.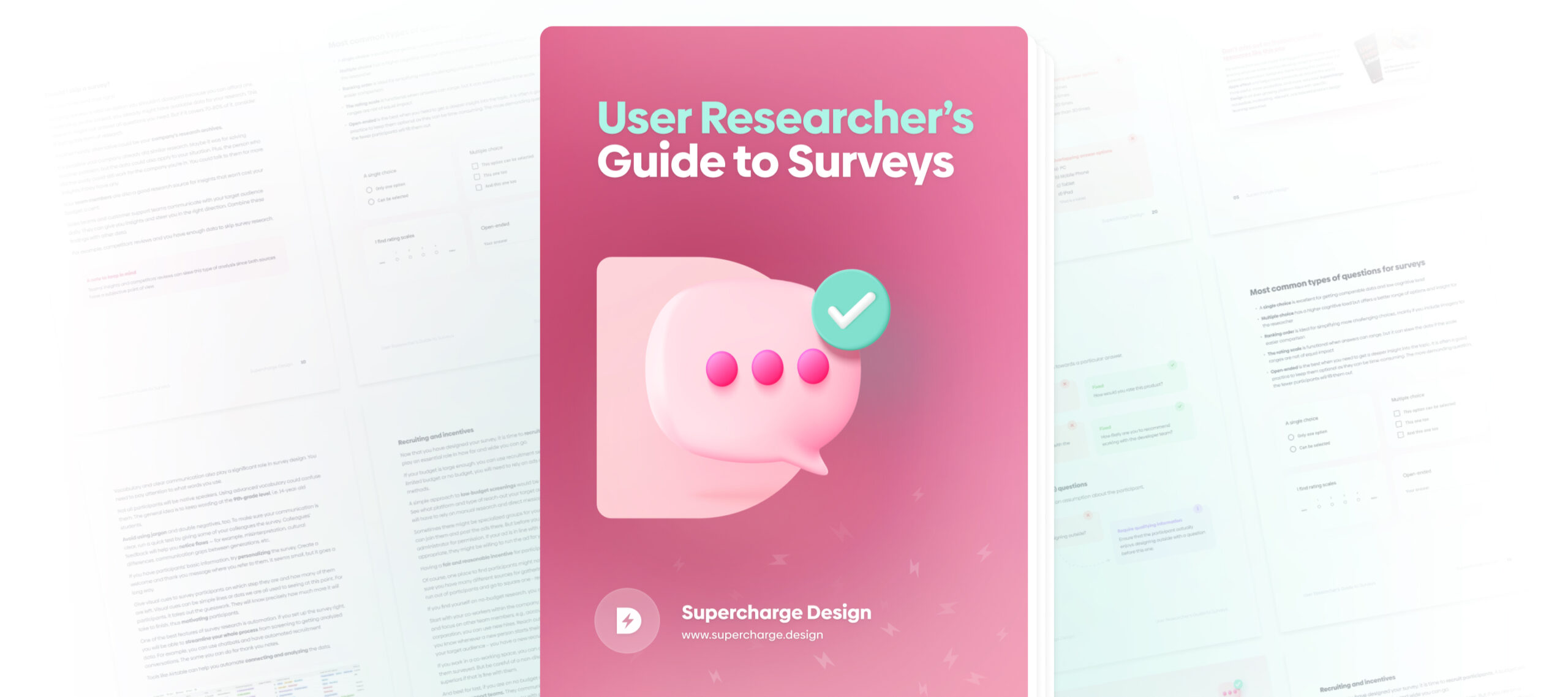 IS this e-book THE RIGHT CHOICE FOR ME?
The greatest time investment you can make is investing in learning and growing
You're not sure if a UX survey is a suitable research option

You don't know which type of UX survey to use
You don't know what audience sample size is appropriate
You're not sure how much of your UX research budget to use on UX surveys
You're not sure what type of survey questions to use
You're not sure how to create a UX survey
You're not sure which incentives are appropriate for your specific UX research need
You don't know which UX survey tools to use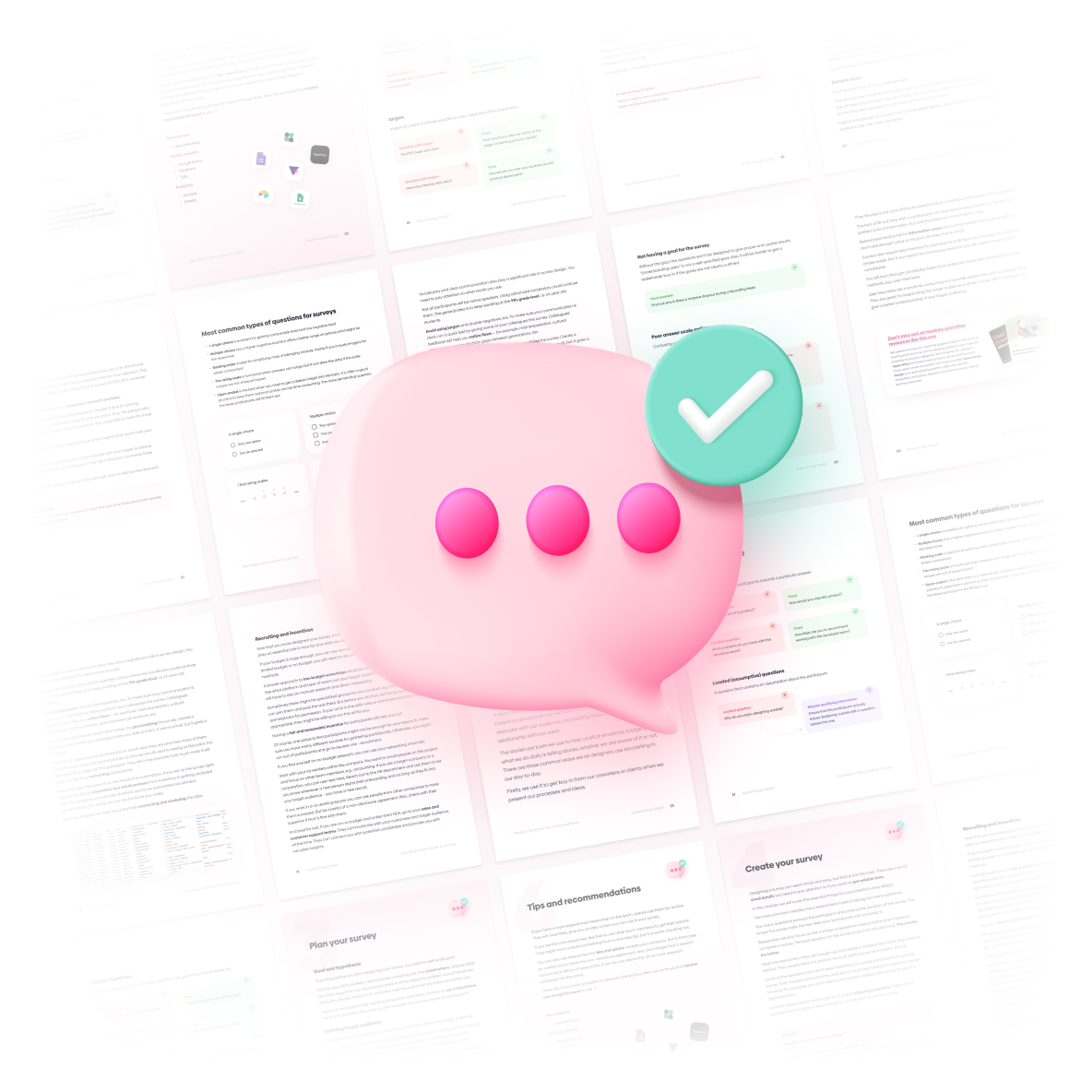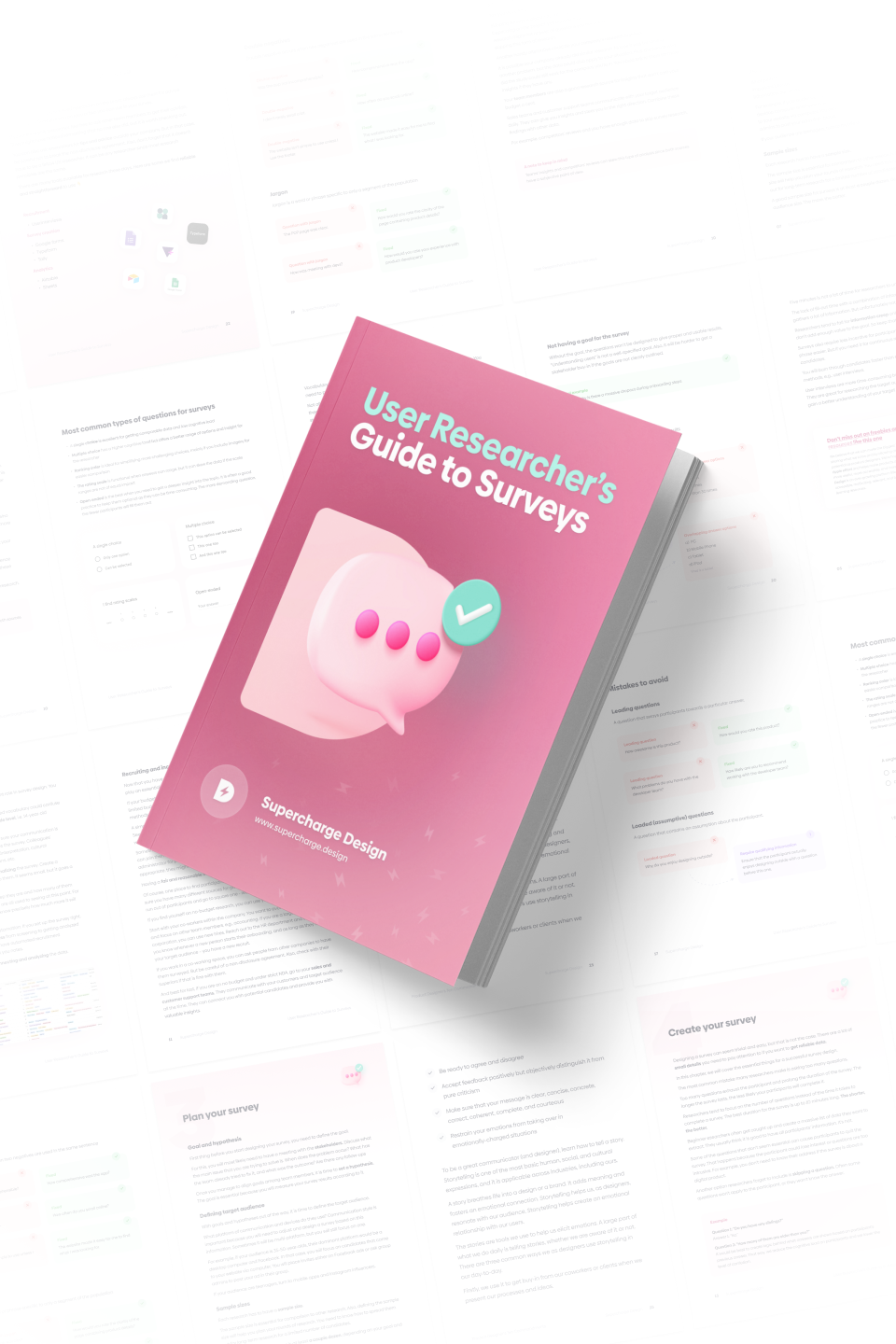 All information about conducting high-quality UX surveys in one place
Goal and hypothesis

Defining target audience

Sample sizes

Duration of surveys

Duration of research

Deadlines

Budget

Recruiting and incentives

Disclaimers
Survey questions

Mistakes to avoid
FREQUENTLY ASKED QUESTIONS
You asked, we answered! ✋
Make sure you're getting the most out of each UX Survey you conduct
"*" indicates required fields
Supercharge Design products are hosted on Teachable – a secure, and powerful platform.
You will be asked to create a profile or log in.