Kickstart your career in UI design by building solid UI foundations
Are you a beginner looking to start your journey into UI design? Or perhaps you've been self-learning for a while but aren't quite confident you've grasped the basics?
Enroll in UI Design Foundations and get the comprehensive understanding you need to soar as a UI designer!



excellent 5-star student rating

certificate of completion

practical assignments and quizzes
SKIP THE uncertainty and frustration
Self-learning crucial skills can be a recipe for long-term issues
Learning UI design foundations by yourself can be quite overwhelming. It's like setting sail without a compass.
UI design covers a wide range of concepts, principles, rules, ideas, best practices, tips, and more. Because of that, it's often hard to find correct or clear explanations about why you should do something a certain way or what things you should really focus on.
It's easy to get overwhelmed, lost, or worse – misguided.
Learning from many different sources feels excessive, and inconsistent. It can lead you to outdated materials while instilling uncertainty and imposter syndrome. This can make you lose interest in UI design and even instill the wrong practices that are hard to correct later.
Questioning if you're on the right track or if you missed a crucial piece of information is too common.
For a discipline as complex and evolving as UI design, having a structured, expert-led guide is not just beneficial – it's essential. It sets you up for success!
I was a design teacher for more than 10 years at the university and have been working in design for more than 15. The course is excellent and very well structured.
Andrija speaks with a pleasant tone of voice at an adequate speed that does not bore or overwhelm. The length of the videos is great because they are short and concise so they don't get you tired.
Struggling to figure out what topics you should learn about
Unsure how to find reliable and comprehensive resources
Overwhelmed by the amount of information and endless tutorials

Having difficulty deciphering how different areas of UI design interconnect or why they are important

Feeling lost in design jargon
Can't convert theory into practical user interface designs
Procrastinating and lacking motivation

Missing clarity and guidance
Enjoying a streamlined, expert-curated learning path

Following reliable and battle-tested learning resources
Building a solid grasp of UI design basics
Learning from an expert teacher and mentor who transfers knowledge in an effective and engaging way
Affirming all newly learned concepts for better knowledge retention

Savvy across devices and platforms

Applying theory to real-world UI designs effortlessly

Anchored with clear steps and lessons to follow to eliminate procrastination

We're proud to present the most streamlined and time-efficient guide to UI design basics.
UI Design Foundations is your introduction to UI design in the most effective, comprehensive, and engaging way possible. Start building your knowledge from the ground up and kickstart your UI design career.
This is your chance to get a head start and set yourself up for success by setting proper foundations.
I wish I had this course when I started learning UI/UX Design. It was so difficult for me to learn everything from hundreds of sources.
Your map to building a thorough expertise in UI design
3+ hours of video content
Follow along and build enviable UI design foundations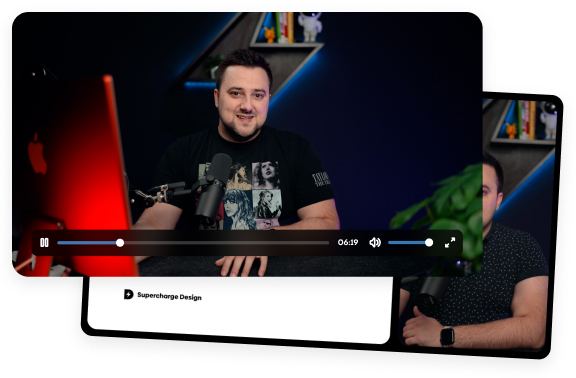 50+ practical lessons
Unlock the correct UI design mindset and clarity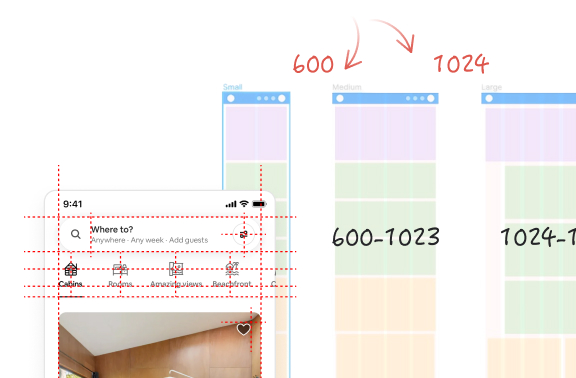 Module quizzes
Validate your knowledge through thoughtfully crafted quizzes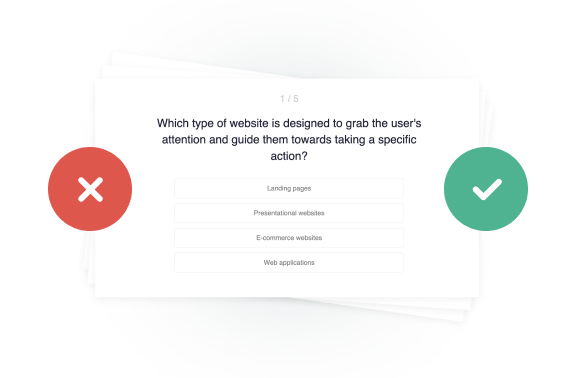 Completion Certificate
Position yourself as a proactive learner with a credible certificate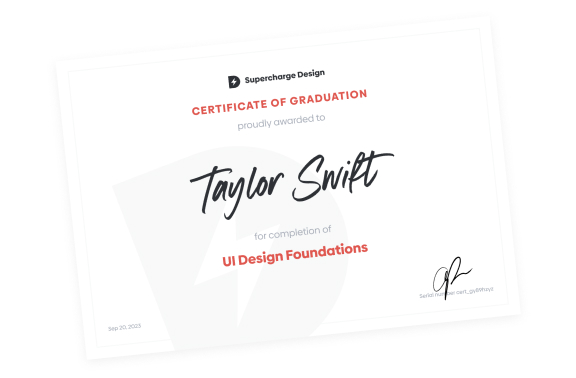 Lifetime & COMMUNITY Access
Sharpen your skills by revisiting lessons and getting access to all future updates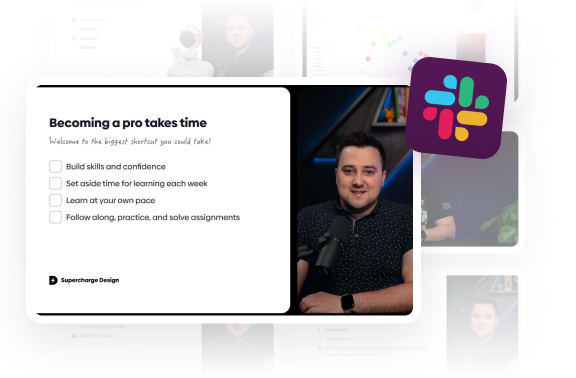 BEGINNER-FRIENDLY TOOLKIT
Handy reminders, bonus files, and cheat sheets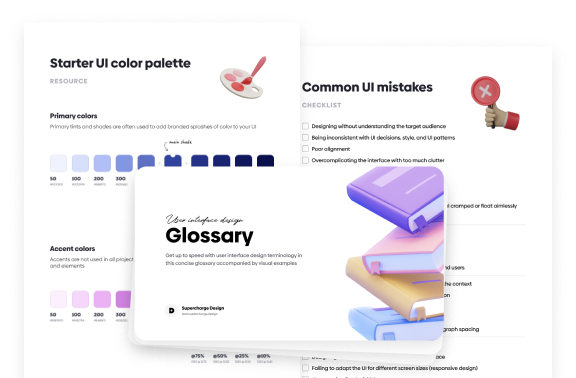 Take a peek at the detailed list of topics included in the UI Design Foundations video course
Get a taste of the UI Design Foundations video course by subscribing to our newsletter today!
As a special gift, you'll receive access to our course overview lesson and 4 other lessons for free. That's almost 30 minutes of free educational video content. 😱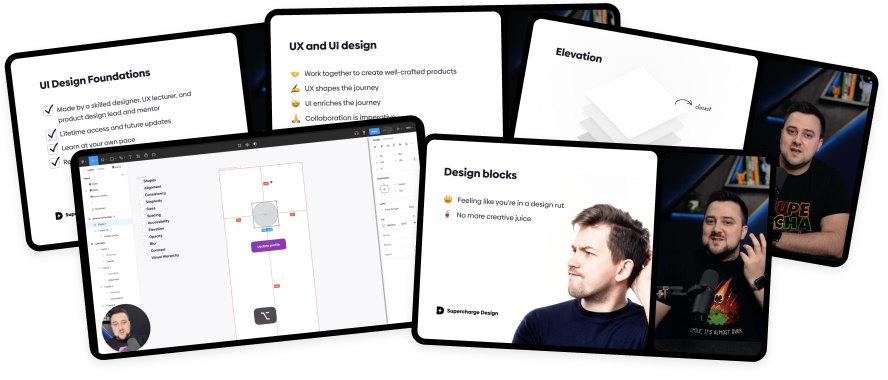 "*" indicates required fields
Our alumni ❤️ THIS MASTERCLASS
Real designers, real reviews
Frontiers of Design Education
Why enroll in this exact UI design video course?
Wondering why UI Design Foundations video course stands out among the multitude of other resources covering UI design basics?
Based on 10+ years of practical industry experience, years of teaching and mentoring experience, and extensive research, this course combines deep insights with practical knowledge. It was meticulously crafted by an industry-leading expert in UI, UX, and product design.
If you're tired of low-quality resources that don't cover all crucial UI design basics, if you're frustrated by disorganized information, if you lack valuable and practical insights, if you're avoiding poor teaching techniques, outdated content, and a lack of support and accountability – then you've come to the right place!
Unlike any other UI resource, UI Design Foundations takes an all-encompassing approach, providing extensive theoretical knowledge, practical demo videos, assignments, and premium bonus resources. From foundational concepts to practical tips and best practices that sometimes take years to master, it covers everything you need to kickstart your UI design journey.
Immerse yourself in a comprehensive and practical learning experience addressing common beginner concerns. This video course is an efficient and proven shortcut to understanding all UI design basics.
Elevate the quality of the early UI designs you make. Advance your career immensely and – ultimately – earn more as an irreplaceable UX/UI designer.
Let UI Design Foundations exceed your expectations of online design education.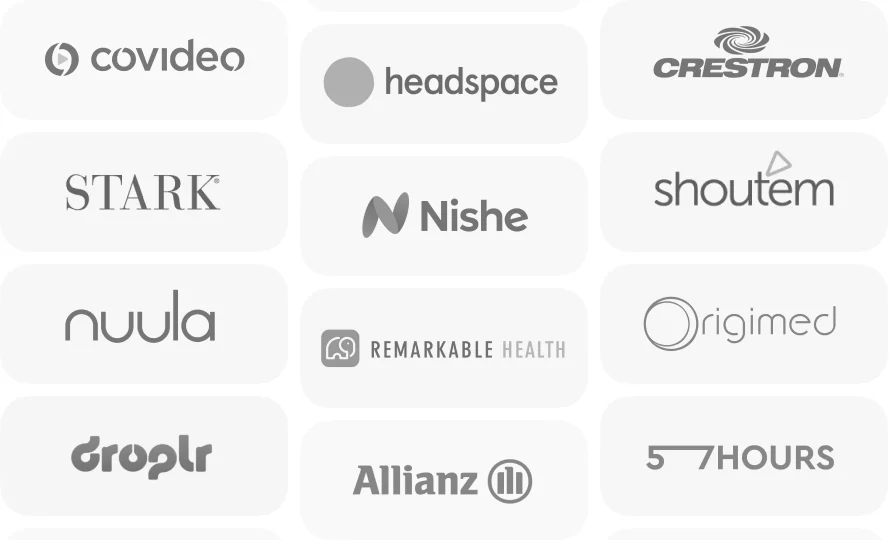 Andrija has worked on 50+ digital products, from web and mobile apps to websites. His work improved the lives of 10M+ users worldwide.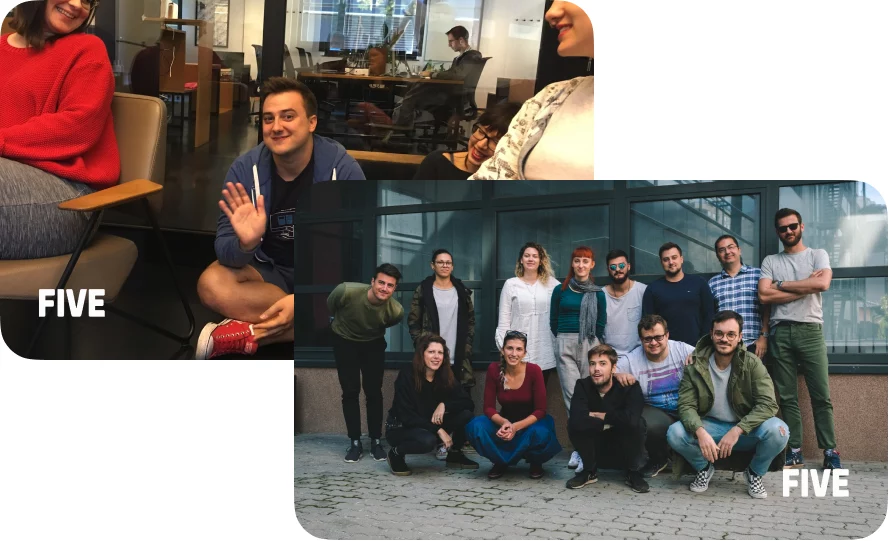 He worked as a UX/UI designer at multiple product design agencies, the most prominent one being the NYC-based Five.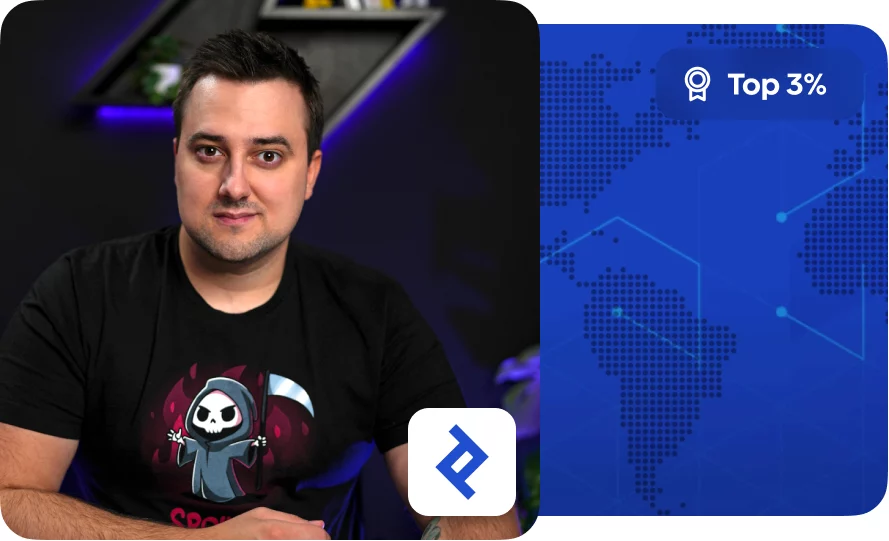 He is one of the top 3% of freelance UX/UI and product designers worldwide, according to an exclusive freelancing platform Toptal.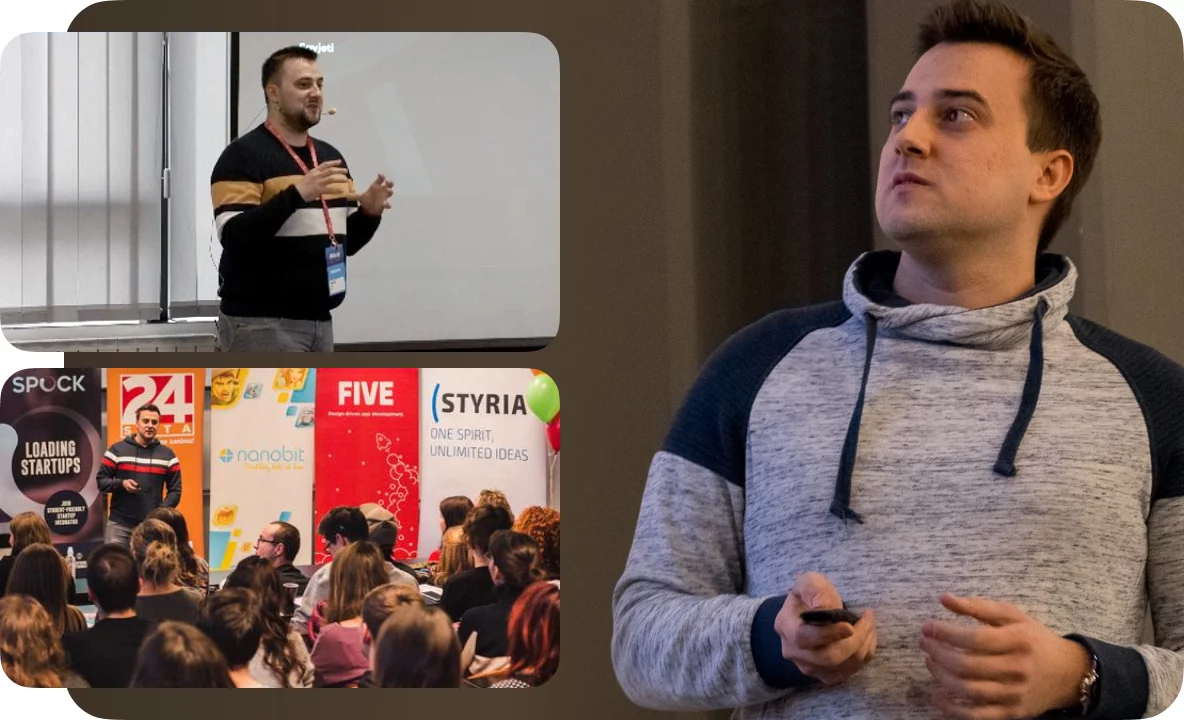 He has experience in hiring, mentoring, managing teams, building client relationships, and more. He held numerous talks about product design at conferences and meetups.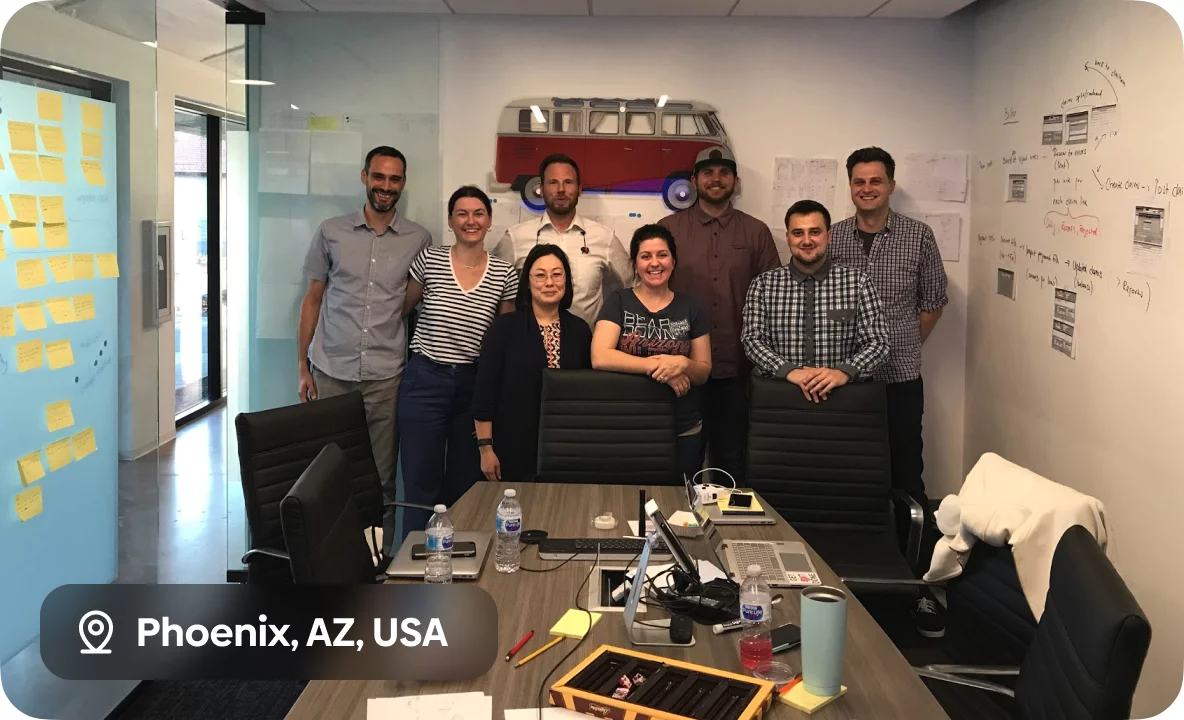 He focuses on developing product strategies, conducting user and market research, hosting design workshops, creating resonating user experiences, and designing delightful user interfaces.
FREQUENTLY ASKED QUESTIONS
You asked, we answered! 📣
Andrija is a really great teacher! I am usually a person who doesn't learn by listening, because I either get sleepy or drift to my own thoughts. However, Andrija's way of teaching is very compelling and interesting!
Supercharge Design 7-day money back guarantee
We offer a 7-day no-questions-asked guarantee for video courses through Teachable, one of the most well-known educational platforms in the world
We are confident you'll love our products and that they will help you reach your goals, but we also know it's a lot easier to make a decision once you know there's no risk for you 🤗

Best case scenario — you become a UI basics pro and supercharge your design career with us. Worst case scenario — we give your money back, shake hands, and part our ways hassle-free.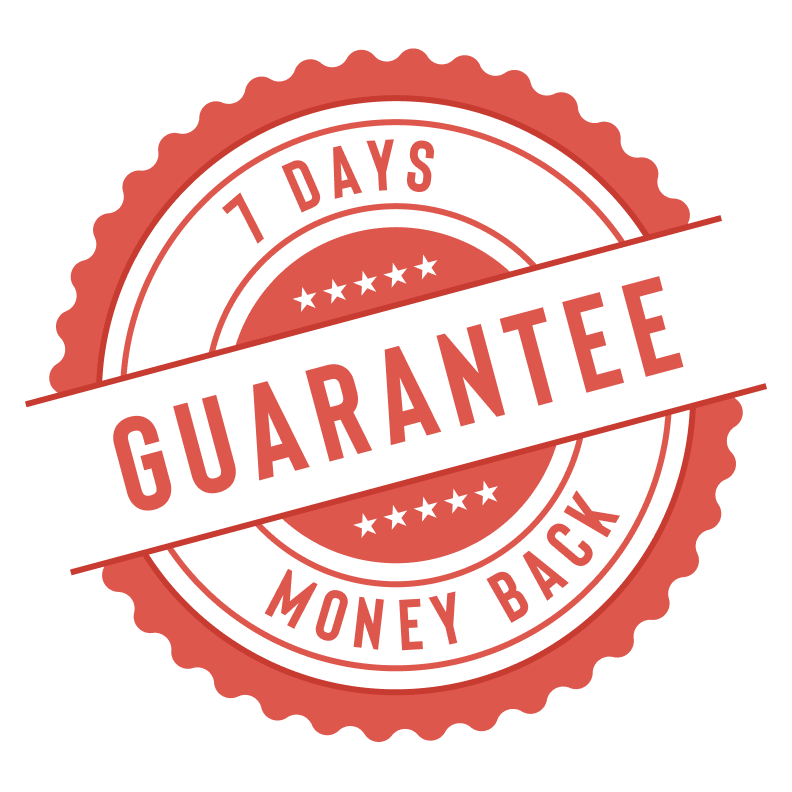 Get access to the UI Design Foundations
Kick off your UI design career with expert
guidance in the most efficient way
$69.00
inclusive of VAT, if applicable
€ 63.49
inclusive of VAT, if applicable
3+ hours of engaging video content
50+ practical 5-star-rated lessons
Challenging assignments and quizzes
A completion certificate
Lifetime access and updates
Bonus Project Kick-off Questionnaire
Bonus Common UI Mistakes Checklist
Bonus Starter UI Color Palette
Bonus Starter UI Type Pairings
Bonus Products to Analyze Checklist
Bonus UI Design Glossary
UI Design Foundations + Beginner FigmA Video Course
$99.00
inclusive of VAT, if applicable
€ 91.09
inclusive of VAT, if applicable
Price without bundle: $108 🔥
Everything included in UI Design Foundations

Additional 4+ hours of practical demo videos
Total of 7+ hours of engaging video content
Practical Figma assignments and solutions
Lifetime access and updates
Bonus 40-min long "Watch Me Design: Mobile App Screen" Video
Bonus FigJam Basics Video
Bonus 100+ Must-know Figma Shortcuts PDF
Bonus 100+ Must-have Figma Plugins PDF
Supercharge Design products are hosted on Teachable – a secure, and powerful platform.
You will be asked to create a profile or log in.
The Ultimate UI Design Mastery Bundle
30+ hours of video content

Bonus files, resources, e-books, and cheatsheets

Access to all available and all upcoming UI courses, products, and updates

Massively discounted price