The Ultimate UI Elements Guide
A beginner-friendly visual guide to interface elements
Unveil the essence of UI design with The Ultimate UI Elements Guide.
Master foundational building blocks of the user interface, including architecture, use cases, states, styles, and pro tips. Your gateway to crafting compelling, user-friendly interfaces awaits.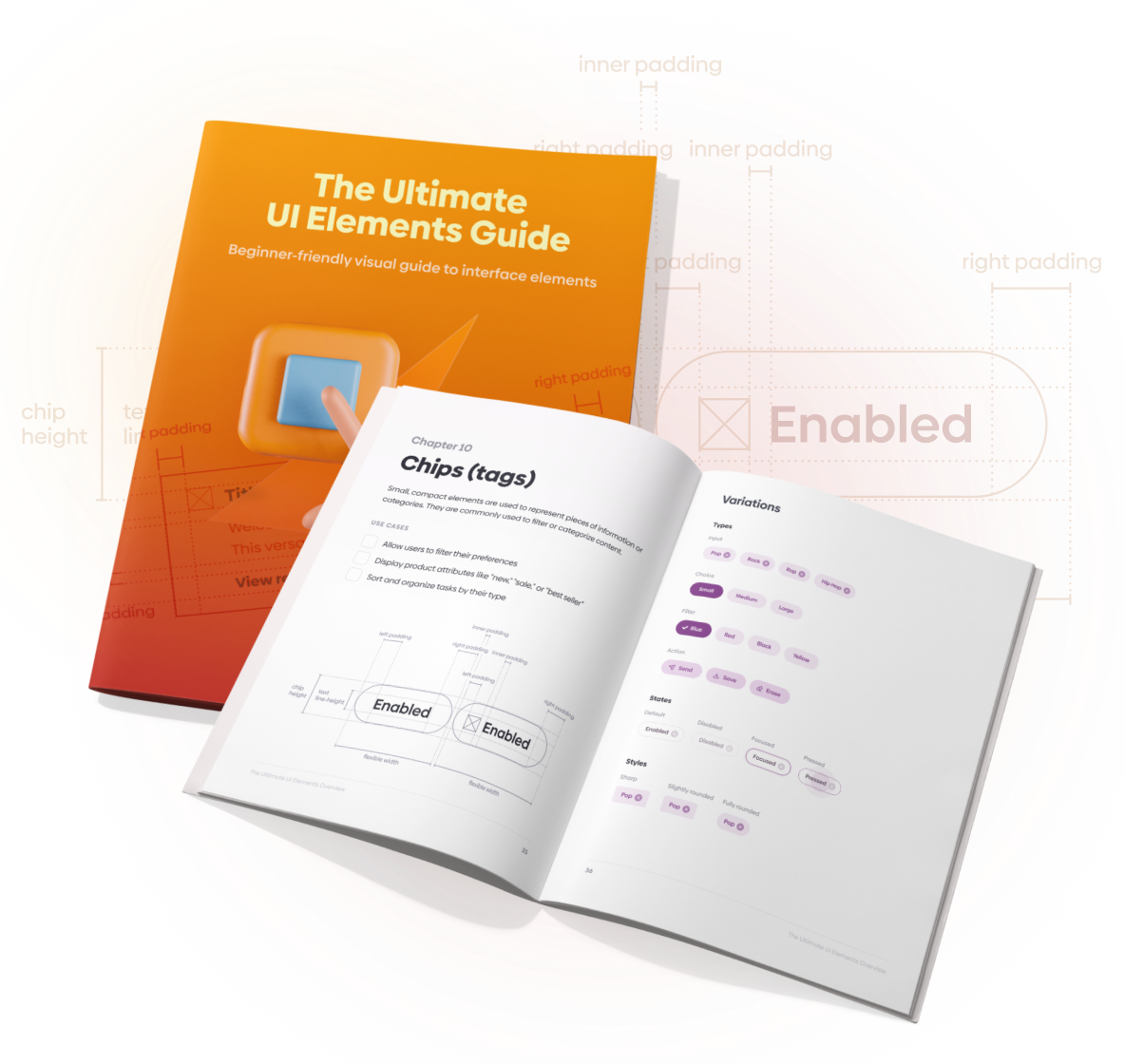 Let's start with the basics
There is no user interface without user interface elements
Every user interface is a combination of various UI elements, each serving a specific purpose.
Understanding the intricate architecture, optimal usage, dynamic states, cohesive styles, and expert techniques for each element is imperative for crafting truly effective interfaces that engage and delight users.
Without a strong grasp of these foundational elements, designing user-centered experiences becomes a daunting challenge.
Surprisingly, the realm of UI design learning materials lacks a consolidated and reliable resource. Designers often have to scour through scattered information across the web, leading to frustration and inefficiency. The absence of a reliable repository that encapsulates the nuances of each UI element, from its anatomy to its real-world applications, has been a persistent struggle.
That's why we decided to create a guide that bridges this knowledge gap, empowering designers with a comprehensive understanding of each element, thereby transforming their design approach.
The Ultimate UI Elements Guide
The Ultimate UI Elements Guide condenses the essence of the 30 most important elements into one comprehensive source.
Say goodbye to endless searches and embrace a structured guide that unveils the intricacies of each element, all in one place.
Get equipped with a holistic understanding of UI elements to enhance your design prowess and simplify your creative journey. Confidently navigate the intricate landscape of UI elements, harnessing their potential to craft interfaces that seamlessly resonate with users' needs and expectations.
Build better interfaces through UI element expertise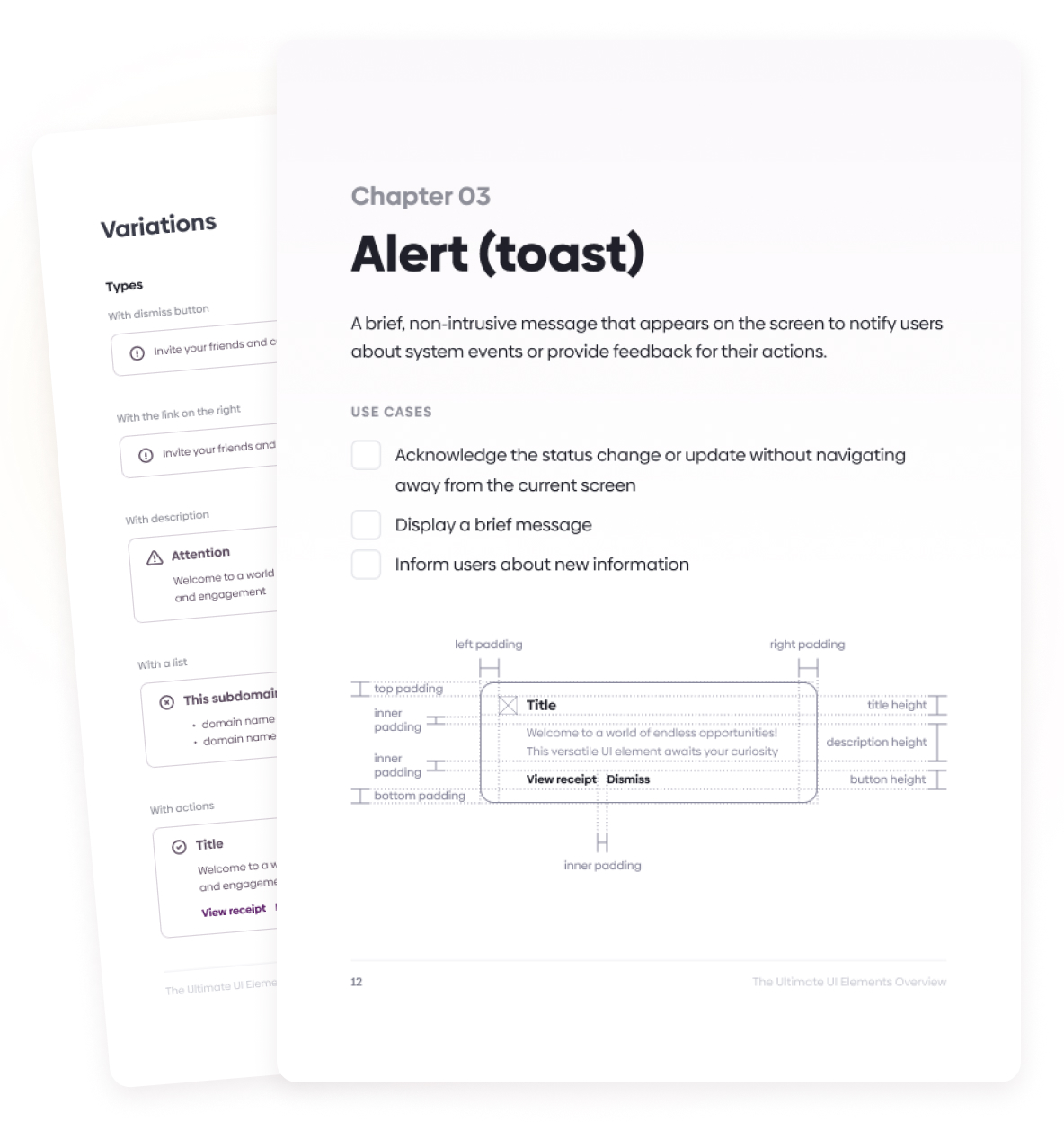 30 most important UI elements covered on 110+ value-packed pages

Definition for every element

Use cases

Detailed architecture

States, styles, commonly used variations

Examples of use

Tips and tricks
FREQUENTLY ASKED QUESTIONS
You asked, we answered! ✋
Get access to The Ultimate UI Elements Guide
Master the most foundational UI building blocks to elevate your design understanding
The Ultimate UI Elements Guide
$29
inclusive of VAT, if applicable
€ 27.27
inclusive of VAT, if applicable
E-book with 110+ pages

30 UI Elements covered

Definitions, use cases, variations, examples, tips, and tricks