THE ULTIMATE UI COLORS MASTERCLASS
Learn the most foundational skill of every UX/UI designer
Has picking the right colors for a project always been unclear and puzzling to you? Do you lack confidence in your color decisions? You're not the only one! This UI colors video course will elevate an essential design skill and enhance your designs forever!
Secure the lowest price by joining the waitlist and being notified about presale and early-bird discounts.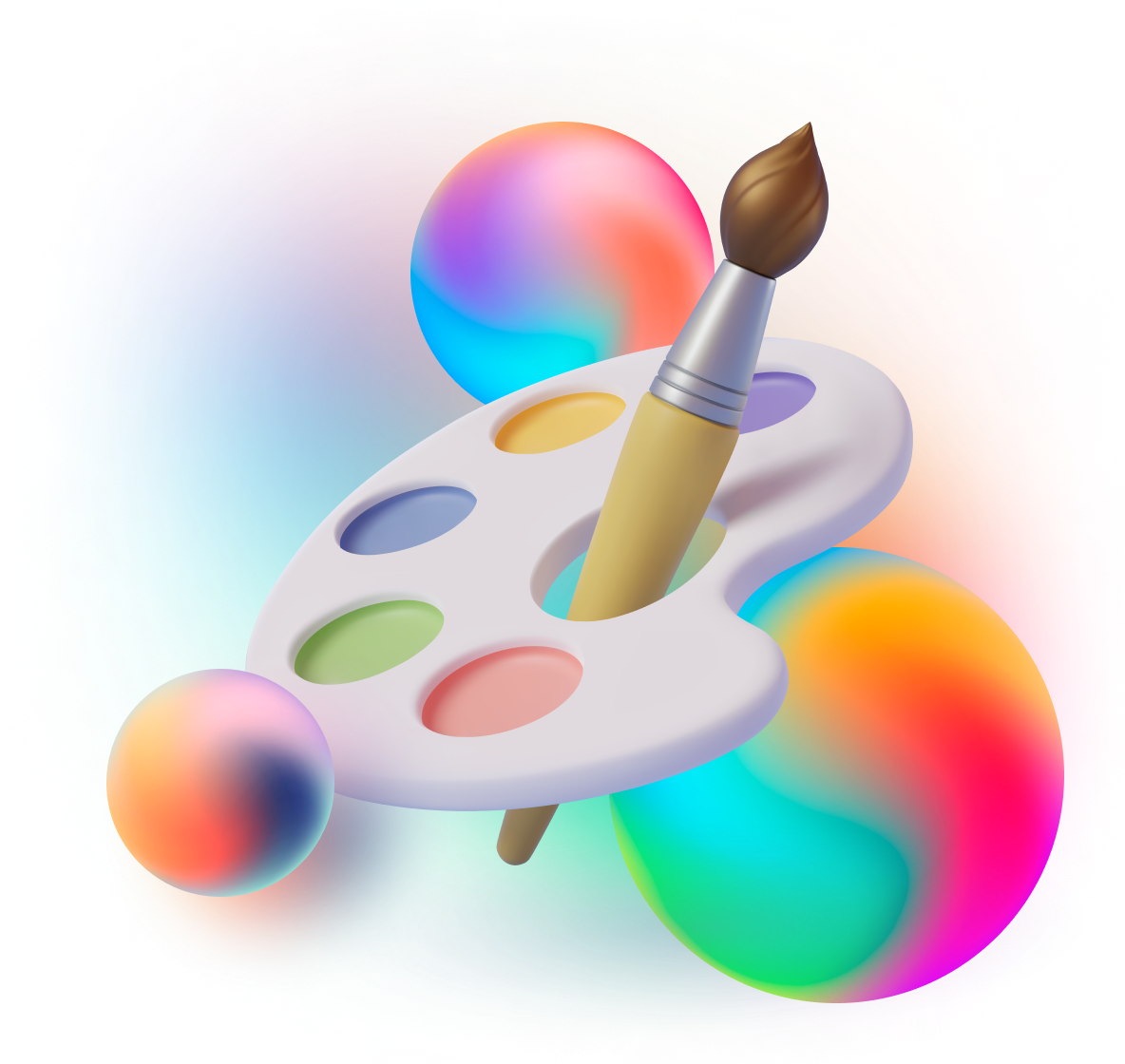 BECOME THE DESIGNER YOU ALWAYS WANTED TO BE
Proper use of color differentiates a professional designer from everyone else
Great color choices can tremendously change the power of your design and the message it's conveying. Yet, so many designers struggle to find the right combinations, ratios, and contrasts.
It's easy to get confused with color systems, how different color properties relate to each other, how to make colors work with each other properly, and so much more. Many of the so-called rules and color theories seem vague, unusable, arbitrary, and even contradictory.
This video course can help transform your design career forever. You will finally be able to approach and use colors without feeling stressed.
This incredibly comprehensive video course on colors for user interfaces combines both theoretical and practical knowledge. It's your opportunity to get the edge over other designers in one of the most important aspects of design.
From zero to hero – what you'll learn
Master colors with practical video lessons, checklists, and exercises
The Ultimate UI Colors Masterclass
We believe in learning by doing! This is not a theoretical course where you sit back and enjoy your popcorn. With this UI colors video course, you will have to roll up your sleeves too! It's as practical as online courses get!
This video course covers everything from color basics to creating the right color schemes, tints, and shades for delightful user interfaces.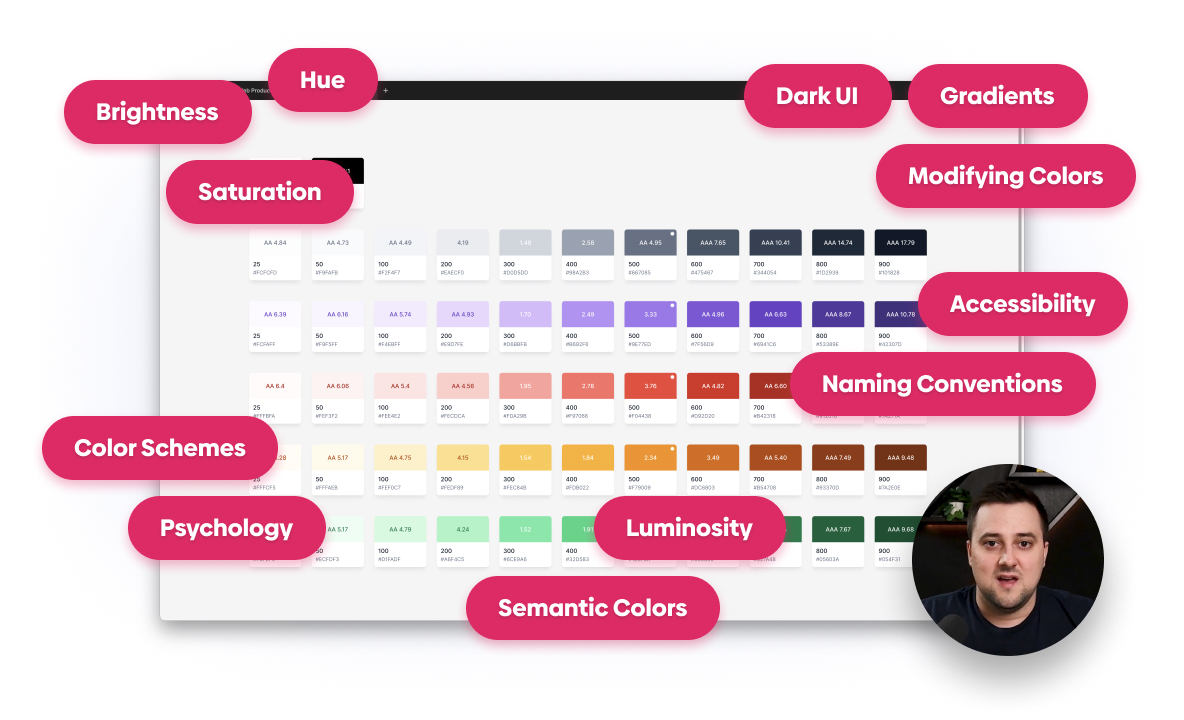 * Projected release-day price is subject to change. Secure the lowest possible price by joining the waitlist and being notified about presale and early-bird discounts.
Join the waitlist to stay updated
Get notified when the course is available for preorder and when it gets released
Grab big presale or early-bird discounts
"*" indicates required fields