Digital Products You Might Work on
Nowadays, we use multiple solutions that help us throughout the day, whether work-related or in everyday life. We use banking apps and pay-per-view services, order food or read recipes, scroll through social media, scan flights, or plan travel itineraries. 
Every one of these things is a digital product, and a skillful team designed it, developed it, and launched it to make our lives easier. Today, we'll discuss digital products you might work on as a UX or UI designer, so read on.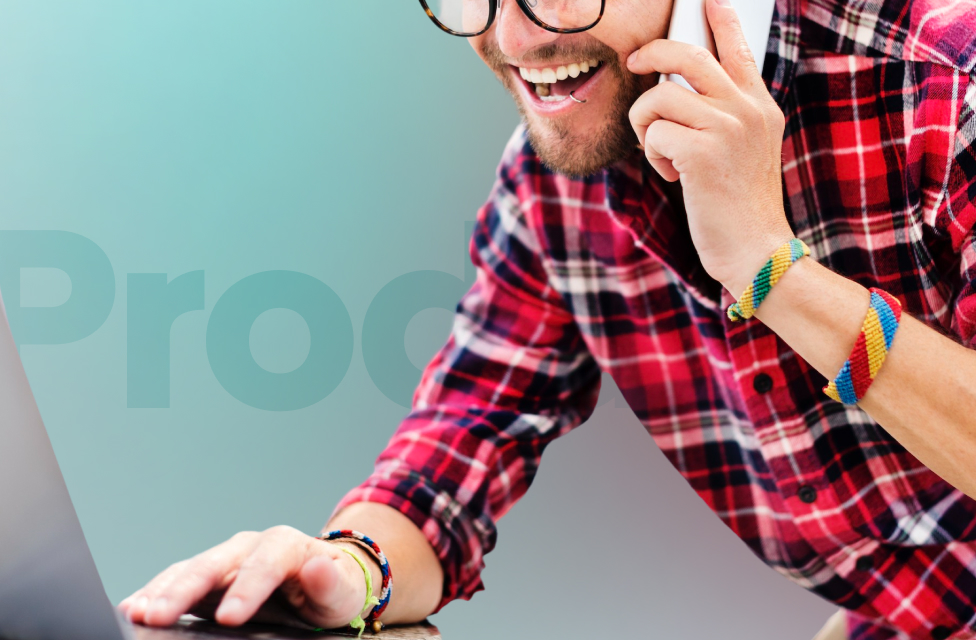 Contrary to popular belief, creating a good functioning website is not as easy as ABC. Sure – it's possible to create a simple landing page via free website builders to showcase something, but soon people realize this website can't bend as they wish and will not reach its full potential.
Today, it's crucial to attract the user to a website, but the key is to keep them stay there and help them reach their goal without trouble. Such a positive experience turns one-time buyers into regular customers, which also scales the image of a business. 
So, websites are digital products you might work on as a product or UX/UI designer. High-quality websites are a product of complex coding, intelligent and clean design, and a sprinkle of psychology. Every good website covered both UX and UI before the launch. 
UX in web design incorporates critical analysis and reason to understand and organize how the user will interact with the website, its content, and services. UX designers take care of usability, design, navigation, and impression. 
UI designers take care of the website's look, visual design, and overall feel. Most importantly, UI design defines how intuitively a user can achieve their goal while visiting your website. 
The benefits of UX design of a website are improved customer experience, decreased bounce rate, higher sales, fewer costs, and improved website ranking. On the other hand, UI design helps build brand identity, converts website visitors into buyers, and increases customer retention.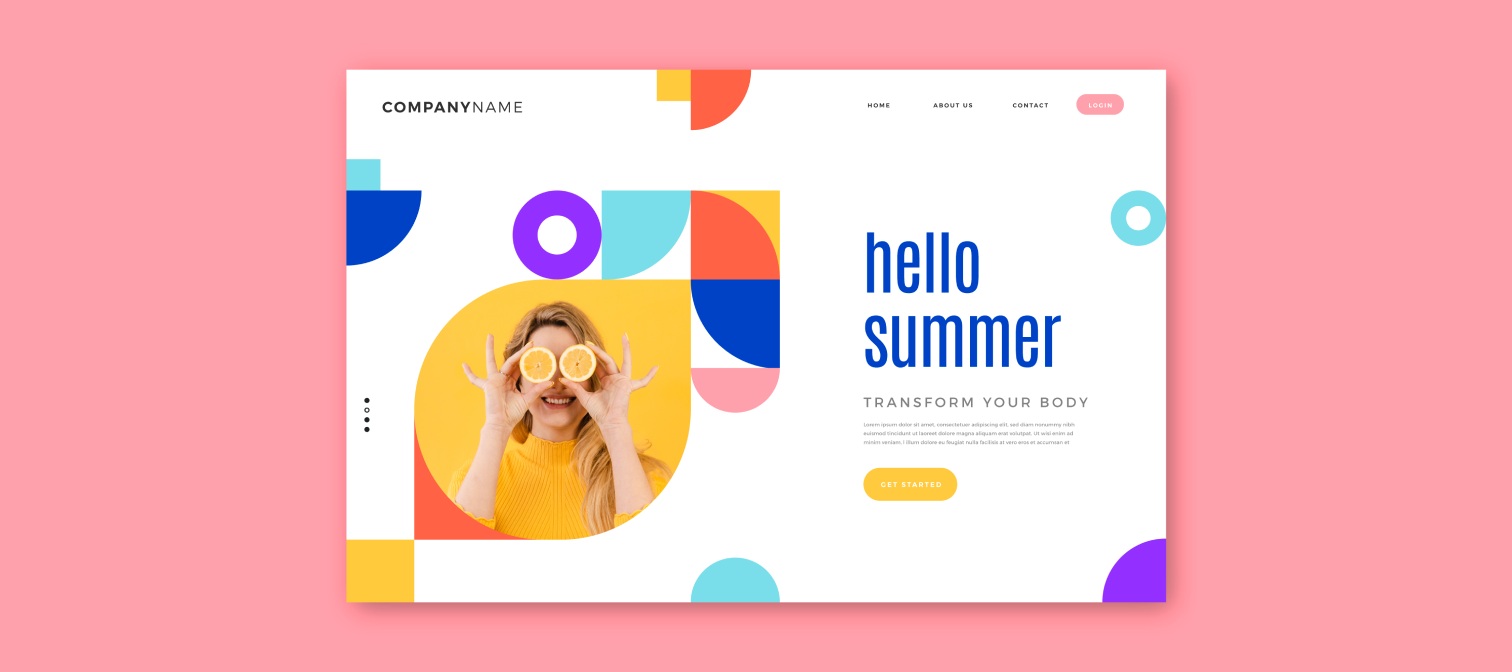 Your job as a product designer when designing for websites will include finding the right balance between looks and functionalities
Other digital products you might work on are web apps. 
The roles of UX designers while designing a web app are similar to those when designing a website:
Conducting user research

Learning about weak points

Defining the audience as well as their habits and needs 
UI designers will work to achieve functionality and an aesthetically pleasing look of the elements the users will use and feel. UX and UI phases work best at the web application's early stage. 
Interaction is the main difference between designing a website and a web app. Websites are primarily static, whereas users actively interact with web apps. So, when a digital product you might work on turns out to be a web app, you as a UX/UI designer will focus on the responsiveness of their designs and the user journey.
Businesses that ignore UX and UI design while creating their web app risk performance, results, low-quality user experience, and higher churn rates.
Mobile apps are another digital products you might work on.
Mobile phones and mobile technologies and related technologies are something we can't imagine our daily lives without. Hence, it's no surprise that users demand inputting less effort to reach their objective via mobile. Such an environment enables UX and UI design for a mobile app to get an even more pivotal role.
Similar to websites and web apps, UI designers are in charge of creating a straightforward, pleasant, and efficient interaction between the user and the app. UI designers determine the brand colors, establish a visual identity, and implement the newest or the best design principles. 
UX designers must achieve the best possible experience for the user while using a mobile app. This positive experience sets the tone for how the user will continue to evaluate the whole business. UX designers define how the web app operates and meet the users' needs. Their experience needs to be seamless and turn them into loyal customers.
So, if the digital product you might work on turns out to be a mobile app, your most significant objectives to reach will be:
Uniformity – continuity throughout the whole design
Highest possible loading speed – saving users' time
Familiar elements – removing any potential confusion
Maximum interactiveness – creating a connection between a user and an app
Straightforward design – enabling reaching the main objective with minimum input and exceptional experience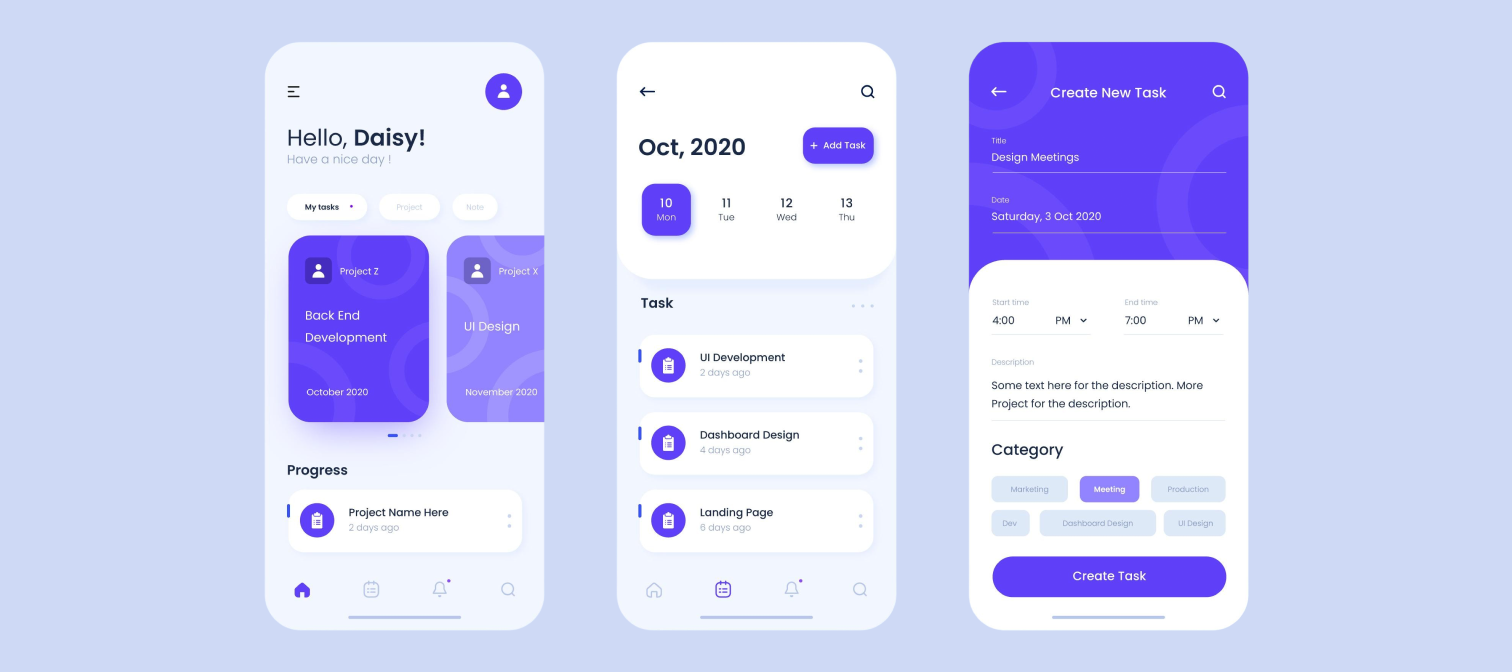 Two things to keep in mind when you're designing for a mobile application are: to have a minimum of 13px font size and large enough touch targets
Other digital products you might work on
Smart devices are emerging in more and more sectors of our lives – we use apps for homes, such as cleaning devices, cameras, lamps, etc.
Sometimes, these devices don't even have screens. But, the need for UX and UI is not any smaller. The main points of such digital products you might work on as a UX designer are familiarity and control. As a UX designer, your task will be to create a familiar and safe environment to help users bridge the gap in transitioning from traditional to smart devices.
Smartwatches and eyeglasses are the two most popular types of wearables. Wearables need a slightly different approach than websites or mobile apps. In most cases, you'll have to deliver designs for multiple devices – wearable devices and those they'll interact with. 
Working on digital products such as wearables is a unique opportunity where web-based experiences meet traditional user experiences.
VUI (Voice User Interfaces) is one of the most interesting digital products you might work on. Voice Interfaces allow users to interact with an app or device using voice commands. Their goal is to deliver hands-free control over devices and apps without looking at the screen or grabbing the device in your hands. Designers who work on VUI will have to conduct user research and competitor analyses, define requirements and test the dialog flow.
When designing a game interface, there are multiple goals you and your design team will have to reach, and they are not that different from designing any other digital product. Before creating a game interface, UX designers must conduct in-depth user research and arrange data architecture in a logical and digestible order to achieve an excellent gaming experience. UI designers must develop a balanced and intuitive interface that matches the total game design.
TVs are another digital product you might work on as a UX/UI designer.
When designing smart TVs, you'll have to follow strict and unforgiving rules, and there isn't any place for mistakes. 
When designing a TV, you'll have to bear in mind things such as daylight and nighttime, so you'll have to pay special attention to contrasts. Another essential factor is the distance of a TV from the couch, which can be anywhere from 2 – 10 meters, which will be crucial for defining the screen size. You'll also have to define and rethink colors. Designing such a digital product is an exciting process that will shape you in ways you won't expect.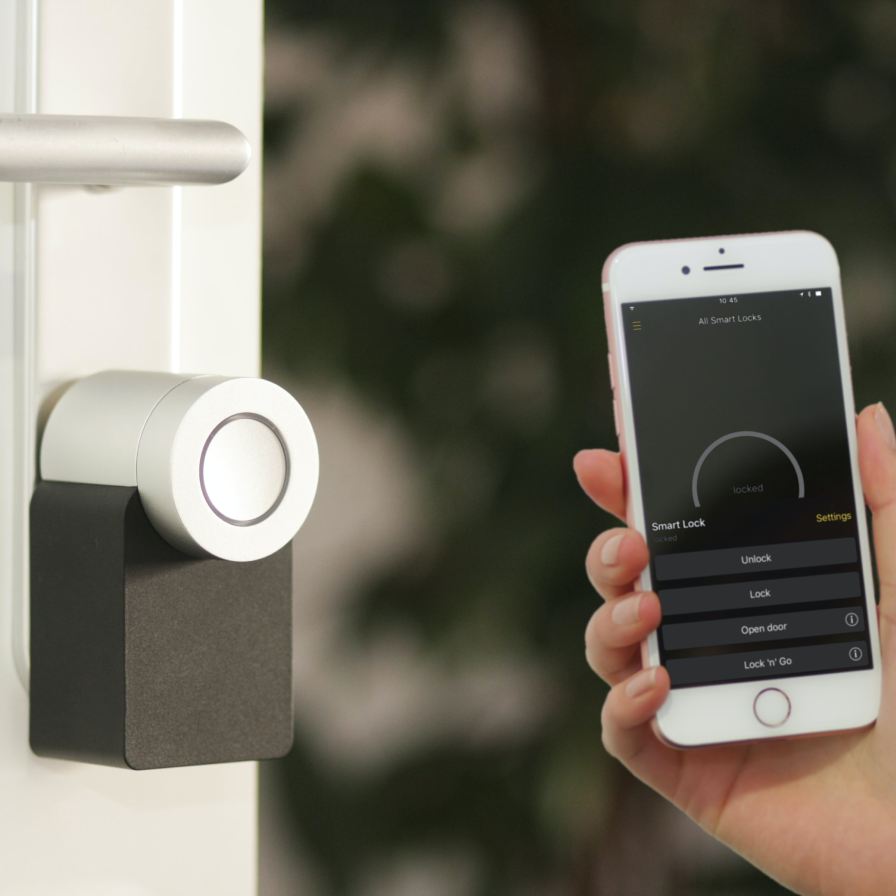 So, these are some of the digital products you might work on as a UX or UI designer! 
Some of the processes and daily tasks of designing these products are similar. Still, there are many diverse factors you'll have to bear in mind if you and your team want to deliver a product that will resonate with users and benefit the business.
Not sure you have what it takes to become a UX or UI designer who'll work on such exciting products?
You might like the following