The Ultimate UI Typography Masterclass
Master the most fundamental UI design skill and elevate your designs forever
Take your designs from average to stunning by enrolling in this engaging, practical, and all-inclusive video course.
It's time to learn all the secrets, feel confident in your design decisions, and become the design professional you always wanted to be!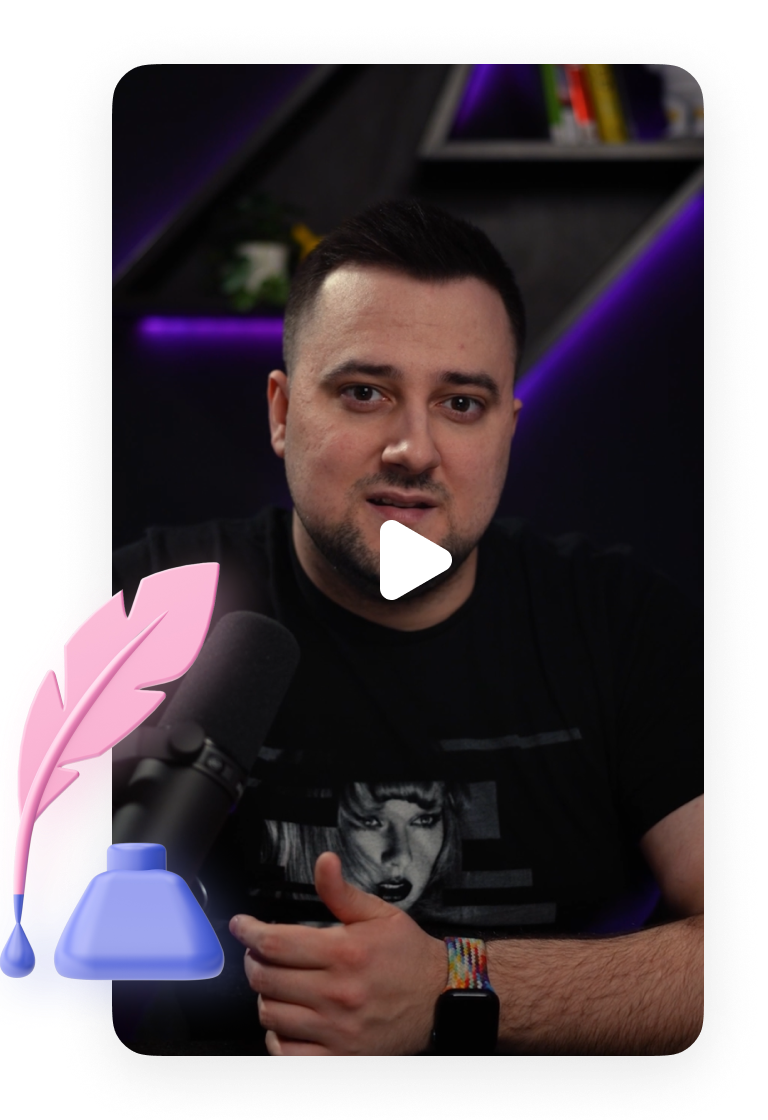 10+ bonuses and cheatsheets

excellent 5-star student rating

10+ exclusive discounts (tools, typefaces)

practical assignments and quizzes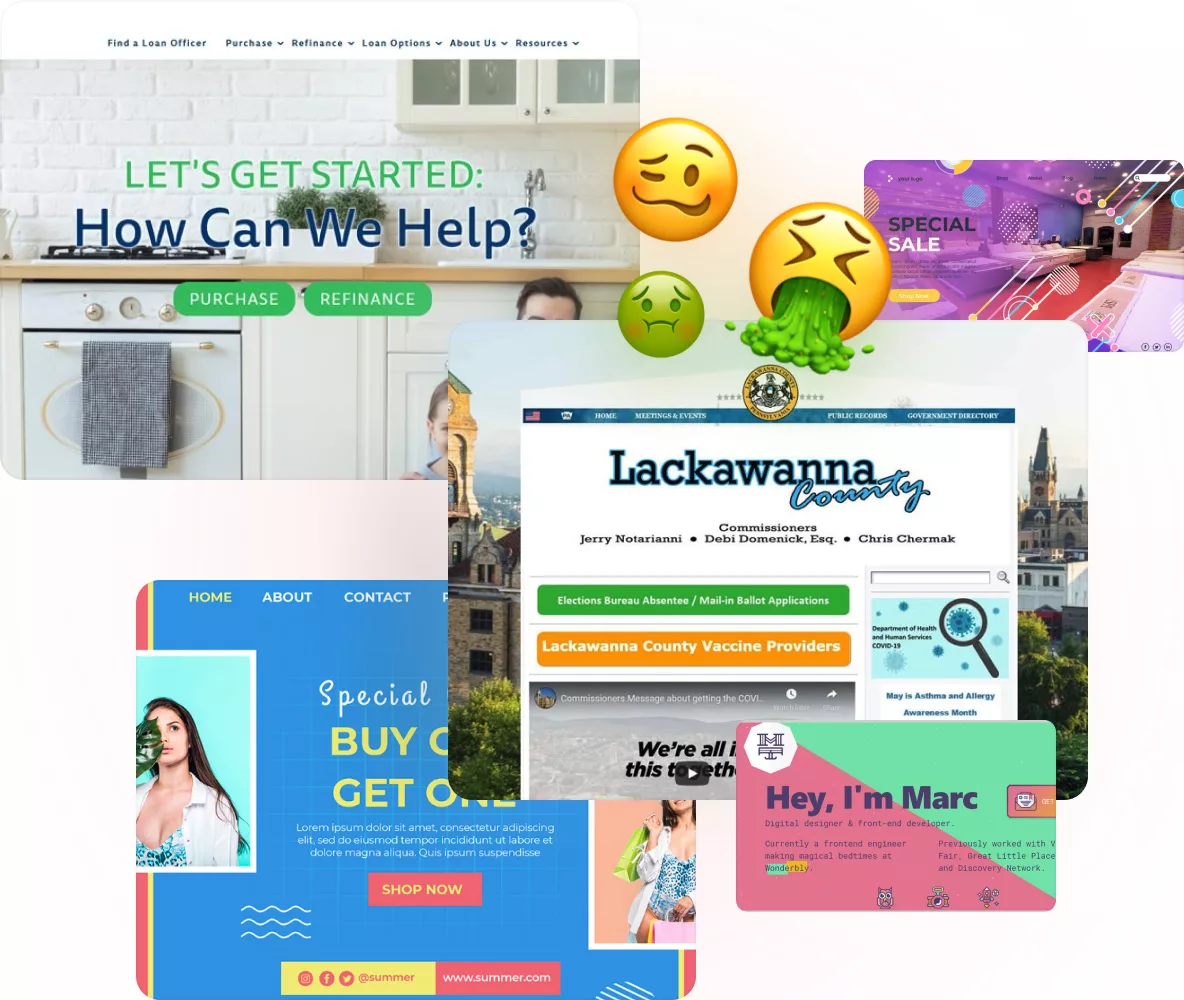 If you're the author of one of these designs, get in touch and we'll gift you this course
Are your UI typography skills hurting your career?
Are you struggling with choosing fonts? Can you pair typefaces together well? Do you know how to create balanced and cohesive paragraphs?
Do type classifications confuse you? Is figuring out a typeface's personality a chore you avoid? Does typography improve or hurt your designs?
One of the easiest ways to differentiate a junior from a pro is through a quick look at their typography. If you can't fluently speak the language of type, you can't advance towards more senior positions.
This course is a goldmine! It is really packed. I came to understand so much about typography. I love how organized the topics are, and the assignments make everything interactive. I highly recommend this, not just to beginners but also pros in the design field.
Stressing about making typography mistakes

Working without a clear type structure in place

Unsure how to choose and pair typefaces
Unable to articulate your design decisions
Lacking work opportunities and confidence

Spending hours on choosing fonts

Feeling discouraged about your visual design skills
Feeling like an imposter

Learning from materials that miss depth, aren't practical, and focus too much on graphic design
Confident in all typography decisions you made
Having an easy-to-follow, structured process in place

Choosing typefaces without breaking a sweat

Pairing typefaces in a matter of minutes, not hours

Articulating the rationale behind your design decisions with ease

Knowing how to approach the typography for any kind of design project
Getting compliments from teammates and clients
Feeling empowered about your visual design skills

Teaching others how to improve their typography
The Ultimate UI
Typography Masterclass

It's your chance to get a hundred steps ahead of your colleagues in just 5 hours.
This UI typography video course is the most comprehensive course about typography on the market created specifically for UI designers, UX designers, and product designers.
It contains absolutely everything, and more, that designers need to know to work effectively with type. Let's start your transformation into a master of typography and a better design professional in general.
READY TO SKYROCKET YOUR UI TYPOGRAPHY SKILLS?
Get ahead of other designers by learning from the best
UI design is nothing without typography.
Typography is the backbone of everything you've created as a designer. It acts as a foundation of every UI design. It provides the structure of the entire user interface.
Mastering the UI typography skill takes years. But, with proper guidance and an expert showing you the way, you can get there so much faster – are you ready to take that step?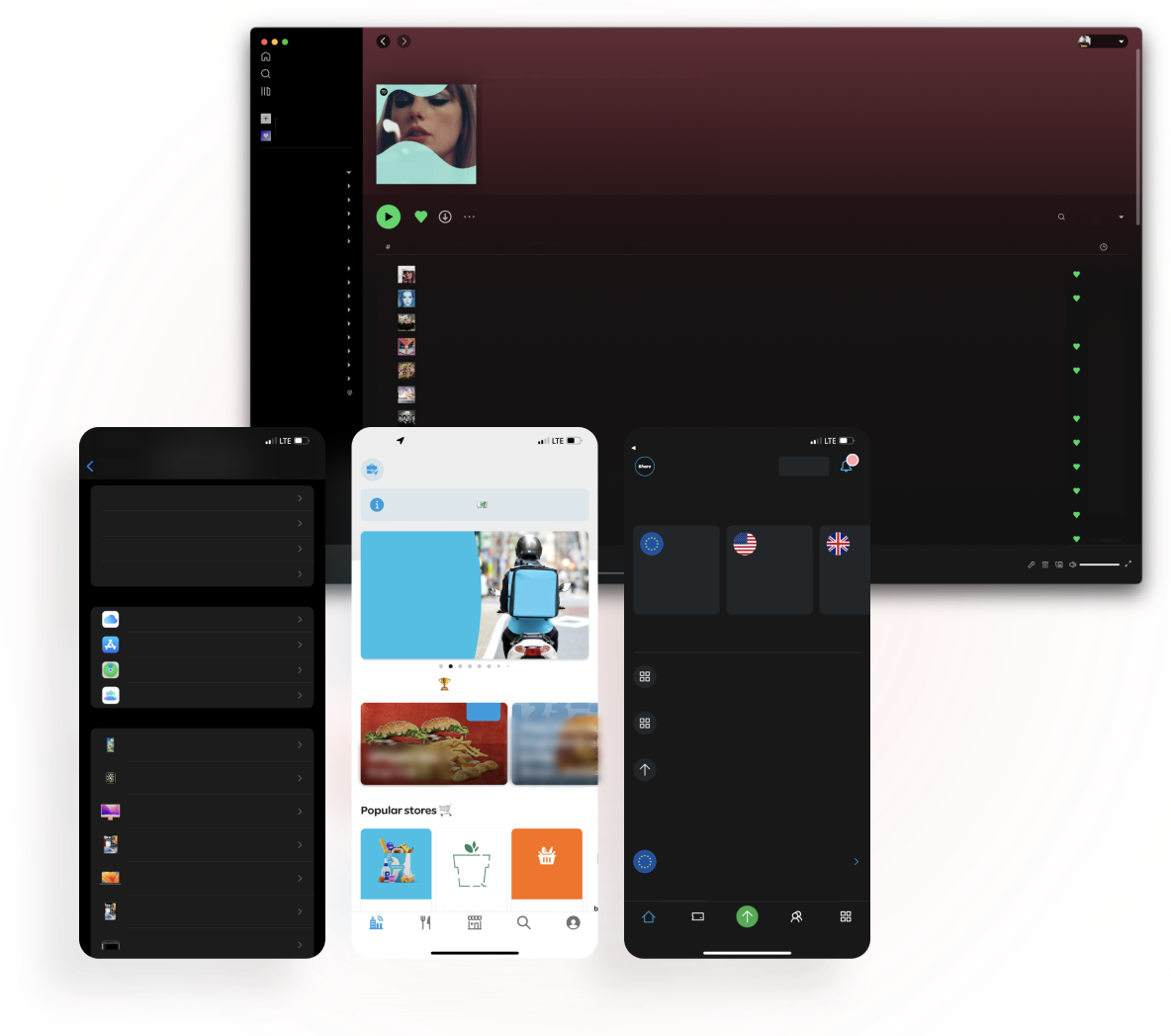 Majority of UI design screens mean nothing without typography

Definitely a great start for beginners/juniors, and a great way to enrich our skillset as mid-level/senior designers as well!
It's like a dictionary that you can open anytime you have a question while working on something!
You need just one high-quality resource that will supercharge your UI typography skills
Follow along and build enviable typography skills
Learn how to think like a senior designer and mentor
Affirm your knowledge with challenging quizzes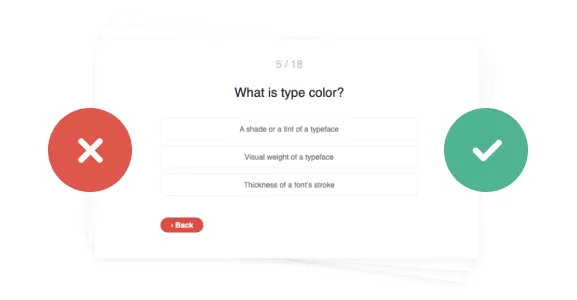 Practice and improve skills with inspiring assignments
Position yourself as a typography pro with a credible certificate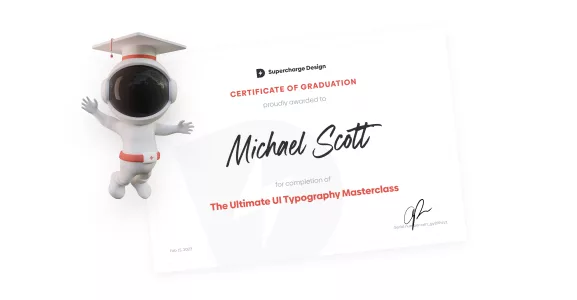 Revisit lessons with time, and get access to all future updates
Encouraging, diverse, humble, and friendly design community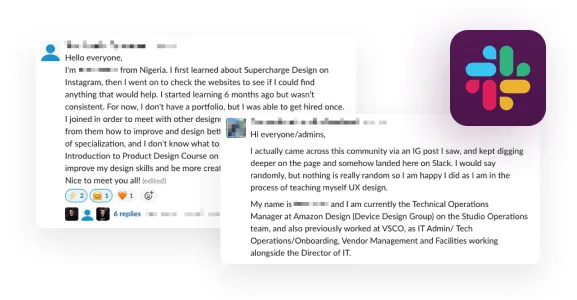 Handy reminders, cheat sheets, and questionnaires
5-star-rated UI Typography Kit for free
👇 All of these are included with your purhcase 👇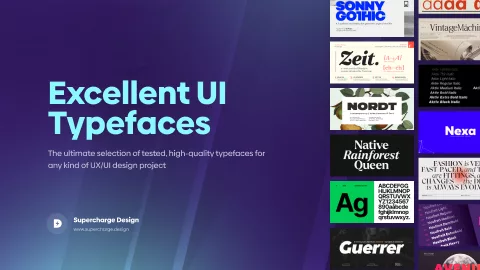 Reliable UI Type Pairings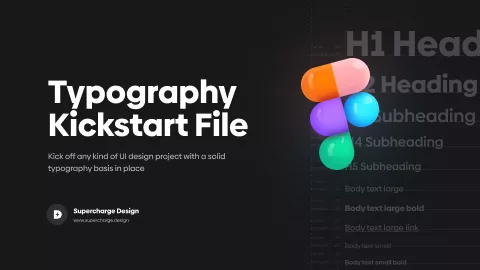 Typography Kickstart File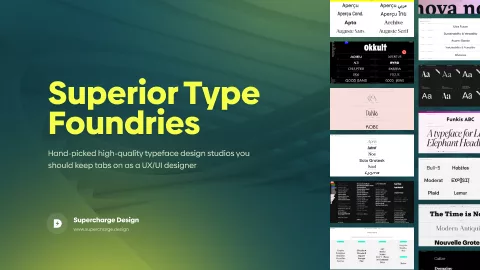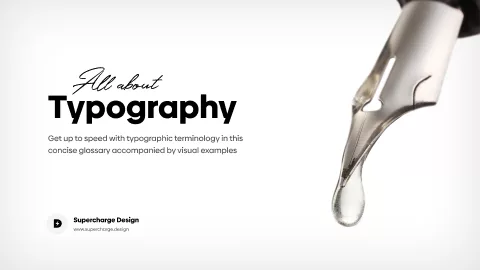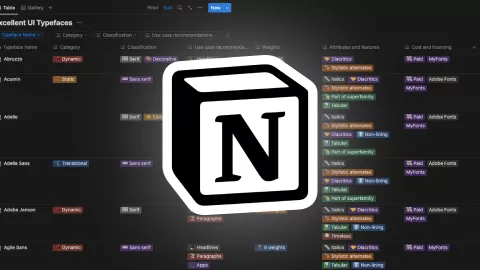 IT'S MORE THAN JUST A COURSE
This UI typography video course provides everything you need to master typography and become a true design professional
Gain confidence in your design decisions and typography skills after learning by doing from a professional designer and mentor
…impractical information 🤯
Foundations are a must, but you won't be left with just theory – we put a huge accent on practical tips and UI typography skills
Are you ready to become irreversibly better in all aspects of your design career? Are you ready to invoke envy from other designers? Yes, you are. That's why you're here. Let's get you started!
Massive shortcut

over the majority of other designers struggling with type
Higher rates

achieve better results and designs in less time
Enviable skills

upgrade your design career and visual skills
Improved confidence

approach any kind of project with a proven system
Pure efficiency

optimized and tested approach to UI typography
Time-saving resources

advantageous bonuses, PDFs, and cheet sheats
Take a peek at the detailed list of topics included in The Ultimate UI Typography Masterclass
Unlock the world of typography excellence by subscribing to our newsletter today!
As a special gift, you'll receive access to our course overview lesson and 2 other lessons for free, that's 26+ minutes of video.

"*" indicates required fields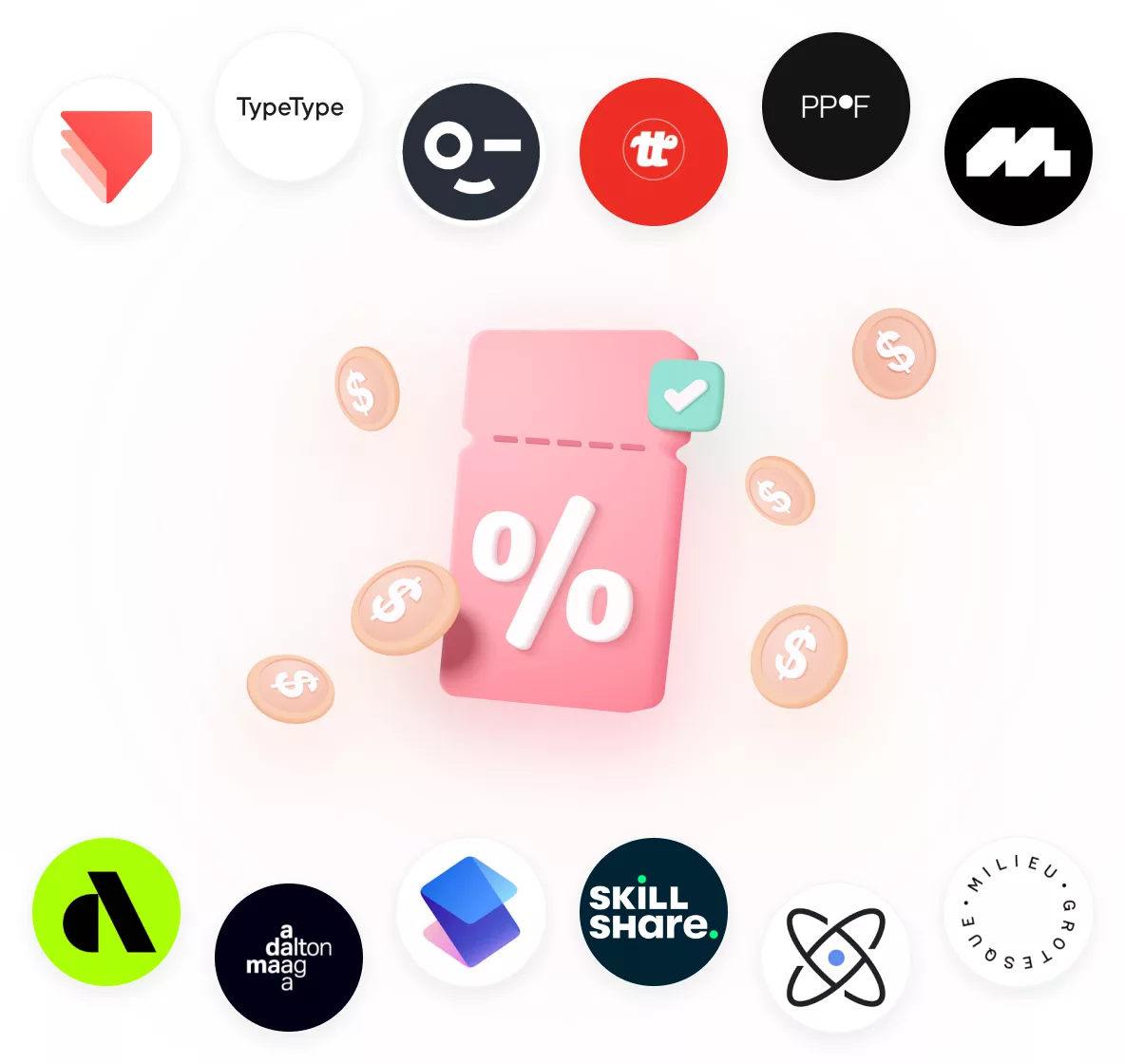 EXCLUSIVE DISCOUNTS & PERKS
Get industry-relevant tools and high-quality typefaces for a fraction of the cost
Yes! You read that right!
We partnered with notable companies and type foundries to offer you their high-quality products and subscriptions at discounted rates.
Mobbin, TypeType, ProtoPie, Skillshare… and many more amazing discounts and perks await inside! 🤫
Our alumni ❤️ THIS MASTERCLASS
Real designers, real reviews
REACH YOUR UI TYPOGRAPHY GOALS TODAY
Why enroll in this exact UI typography video course?
There are plenty of free and paid typography resources out there. What makes this one the best?
The Ultimate UI Typography Masterclass is based on both exhaustive research of available learning materials on the market and 10+ years of relevant industry experience.
If you are tired of low-quality, insufficient resources filled with impractical tips oriented only towards graphic design; if you're frustrated with disorganized information, lack of high-quality insights, poor teaching techniques, outdated information, no support, and no accountability – you're at the right place.
Not a single typography resource on the market takes an end-to-end approach to teaching typography. Everything from foundations to practical tips and best practices that take years to master – it's all inside!
The Ultimate UI Typography Masterclass addresses every single one of your concerns to make your learning experience an immersive and a practical one. This UI typography video course is an efficient and proven shortcut to typography mastery.
Elevate your design quality. Advance your career immensely with ease, and ultimately – earn more as an irreplaceable UX/UI designer.
Let The Ultimate UI Typography Masterclass exceed your expectations of online design education.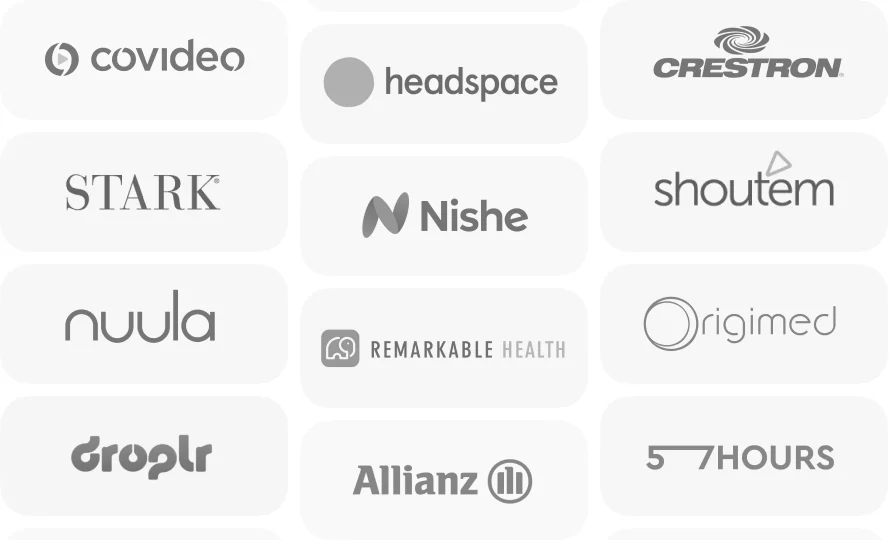 Andrija has worked on 50+ digital products, from web and mobile apps to websites. His work improved the lives of 10M+ users worldwide.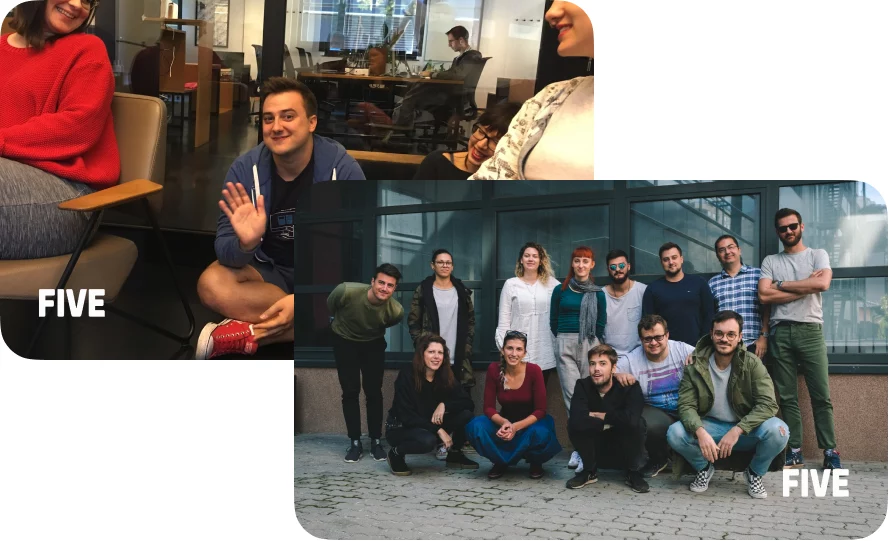 He worked as a UX/UI designer at multiple product design agencies, the most prominent one being the NYC-based Five.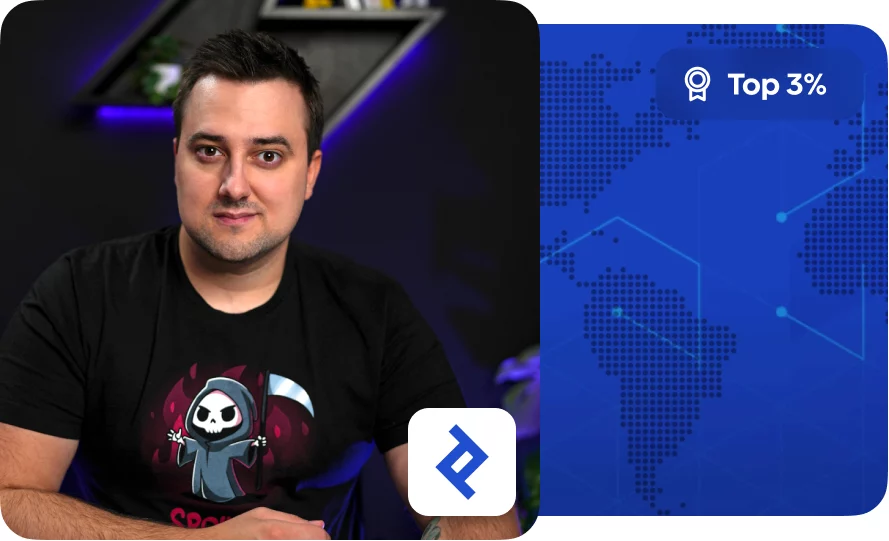 He is one of the top 3% of freelance UX/UI and product designers worldwide, according to an exclusive freelancing platform Toptal.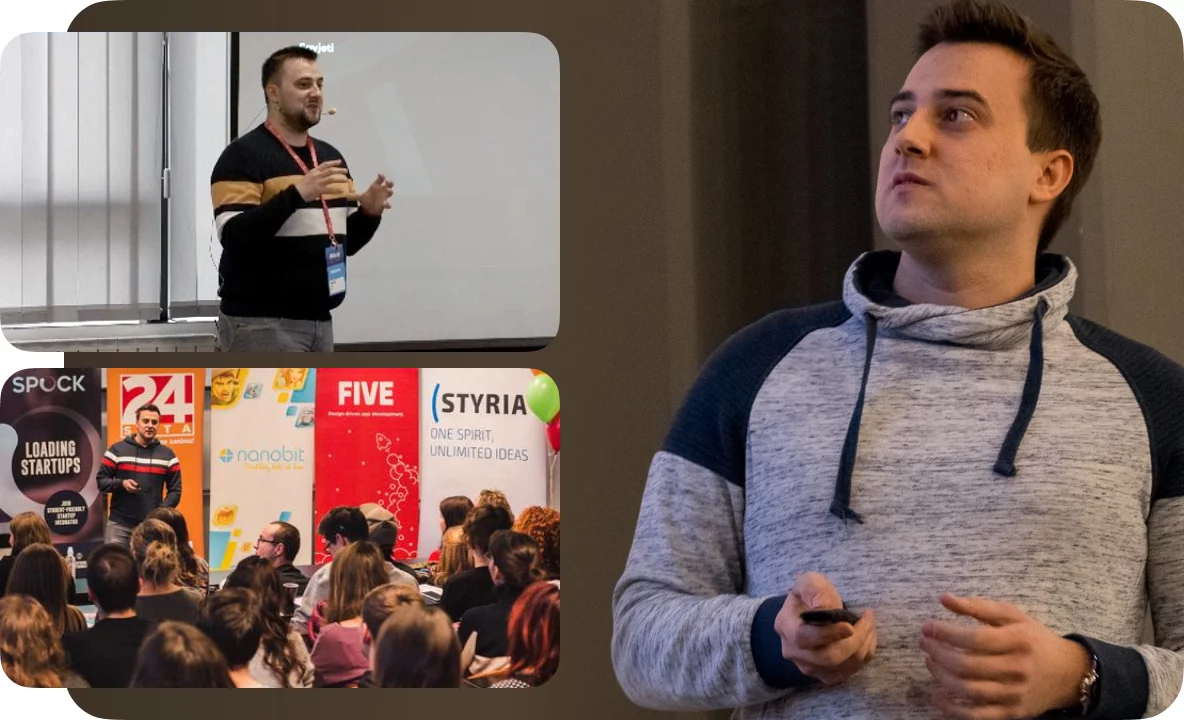 He has experience in hiring, mentoring, managing teams, building client relationships, and more. He held numerous talks about product design at conferences and meetups.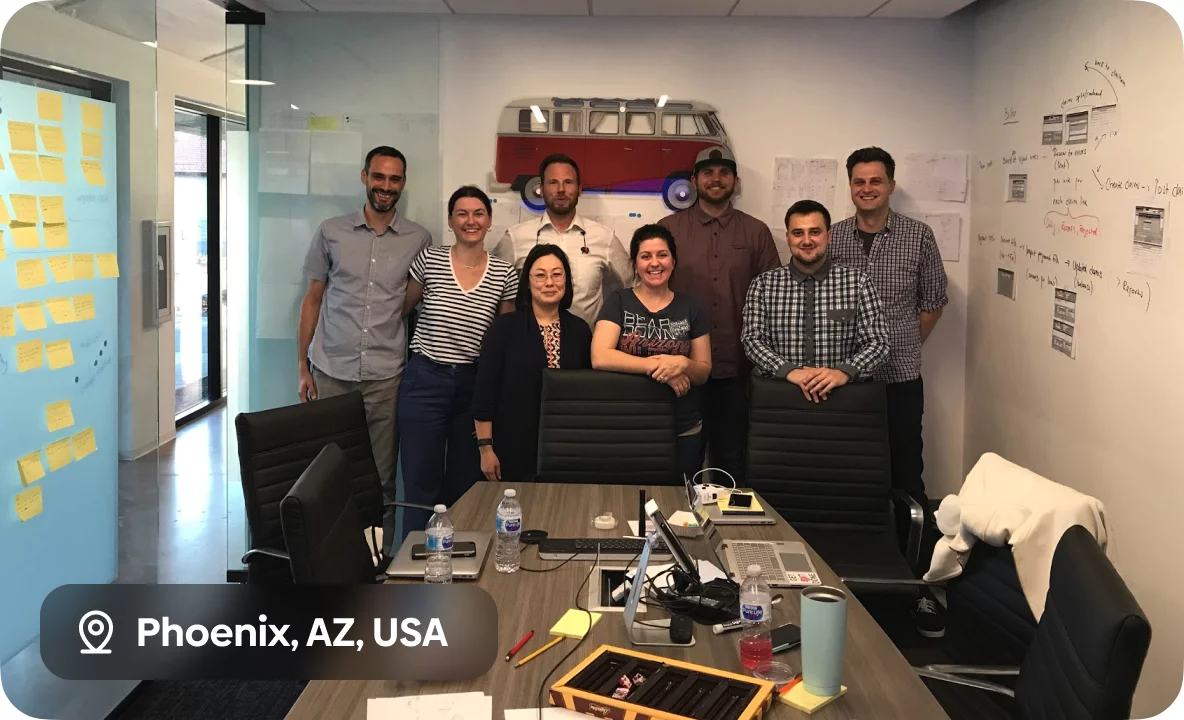 He focuses on developing product strategies, conducting user and market research, hosting design workshops, creating resonating user experiences, and designing delightful user interfaces.
FREQUENTLY ASKED QUESTIONS
You asked, we answered! 📣
Supercharge Design 7-day money back guarantee
We offer a 7-day no-questions-asked guarantee for all our video courses through Teachable, one of the most well-known educational platforms in the world
We are confident you'll love our products and that they will help you reach your goals, but we also know it's a lot easier to make a decision once you know there's no risk for you 🤗

Best case scenario — you become a UI typography pro and supercharge your design career with us. Worst case scenario — we give your money back, shake hands, and part our ways hassle-free.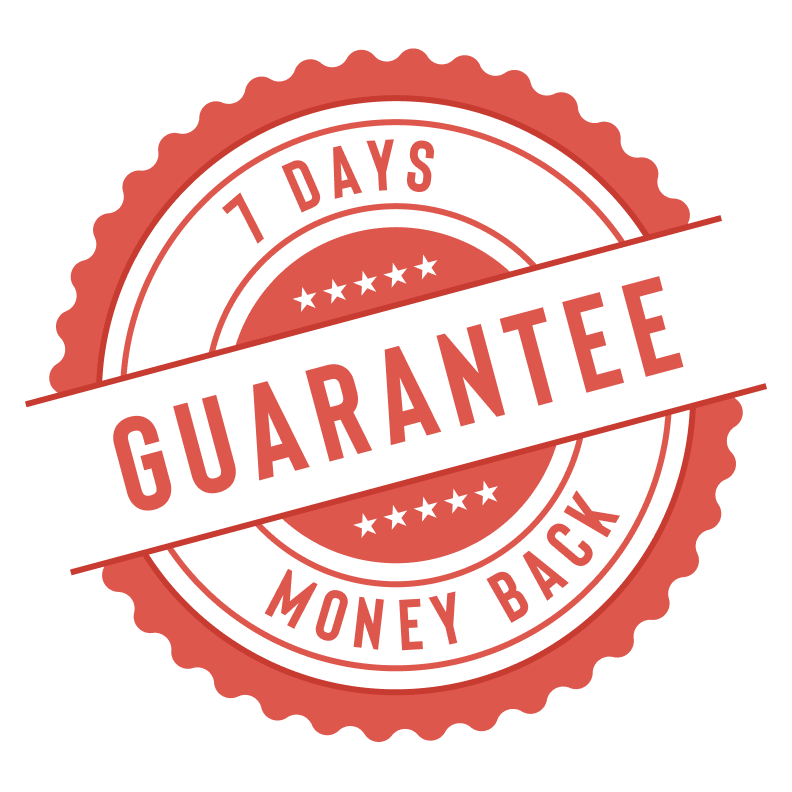 Get access to the ultimate ui typography Masterclass
Master the most fundamental UI design skill and elevate your designs forever
The ultimate UI Typography Masterclass
$349
inclusive of VAT, if applicable
€ 321.13
inclusive of VAT, if applicable
5 hours of engaging video content

40+ practical 5-star-rated lessons

Challenging assignments and quizzes
A completion certificate
Lifetime access and updates
Valuable cheat sheets
Exclusive industry discounts and perks
BONUS Excellent UI Typefaces eBook (250+ pages)
BONUS Excellent UI Typefaces Notion Table
BONUS Reliable UI Type Pairings eBook (100+ pages)
BONUS Typography Kick-start Figma File
BONUS All About Typography glossary eBook
BONUS Superior Type Foundries eBook
Supercharge Design products are hosted on Teachable – a secure, and powerful platform.
You will be asked to create a profile or log in.
The Ultimate UI Design Mastery Bundle
30+ hours of video content

Bonus files, resources, e-books, and cheatsheets

Access to all available and all upcoming UI courses, products, and updates

Massively discounted price