Beginner Figma Video Course
Become a confident Figma user with professional guidance
Achieve impressive Figma efficiency, higher productivity, and work quality with our Beginner Figma Video Course.
Build your Figma knowledge from the ground up, feature by feature, step by step, through a structured and engaging video course made by an industry expert with 10+ years of design experience.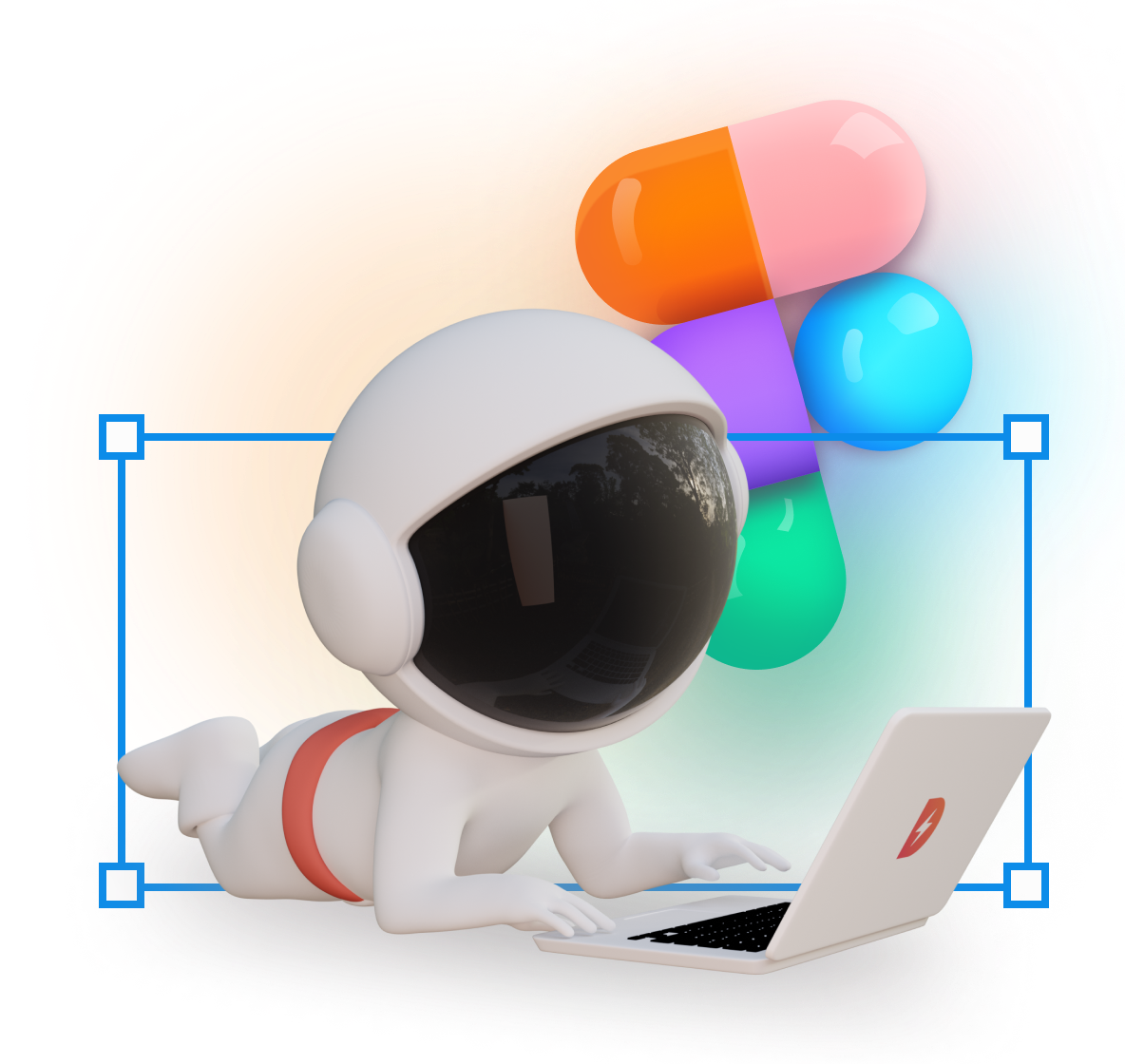 HIGH-quality foundations are worth investing in
Efficient Figma use skyrockets your productivity and enables faster career growth
Figma is a complex and powerful tool that can do so much — if you know how to use it properly.
There's a huge gap between efficient and non-efficient workflows in Figma. The design work consists of many multi-step processes and often comes with continuous iterations – all of which can quickly turn into daunting manual labor and frustration if your fundamental understanding of the tool is lacking.
Just imagine going through 300+ screens you've designed, looking for all the buttons, and changing one small thing about them, instead of changing it all at once. Imagine going through a 10-step process to create something, instead of doing it in just 3 steps. Imagine the infinitely long search to find ready-to-use elements that fit your design style instead of easily and quickly designing custom elements from scratch.
The difference in workflows between properly educated Figma users, and others, is overwhelming. It pours into their efficiency, productivity, work quality, and work satisfaction.
Another problematic thing about a majority of Figma users is that they don't know where to start when breaking into this new field. Even when they do – they never have firm confidence in their knowledge.
Learning resources are scattered on different platforms, the tutors don't have real industry knowledge, or they don't have experience teaching, and the materials just feel incomplete. It instills an ever-lasting wondering. Did I learn everything? Am I using Figma in the best possible way?
Beginner Figma Video Course can help you avoid all of that!
You want to be a Figma power user

You don't know how to start learning Figma

You started learning Figma, but you're feeling overwhelmed or unsure about your progress

You use Figma, but you don't know if you're using it in the most efficient way

You want to confidently use each Figma feature
You're learning the ins and outs of this powerful design tool with expert and relevant guidance

You feel confident in your knowledge and in the materials you're learning from

You're gaining structured knowledge, optimized for efficient Figma use
Beginner Figma Video Course
Beginner Figma Video Course is a remarkably thorough online video course that will help you start designing immediately.
This course was made with you in mind.
You can start without any prior skills, and you will learn the basics of Figma step-by-step. This course is as easy and as efficient as it gets. Gain comprehensive Figma knowledge and set stellar foundations for your design future.
Figma proficiency and confidence await you in this value-packed video course.
Go from a newbie to a proficient and confident Figma user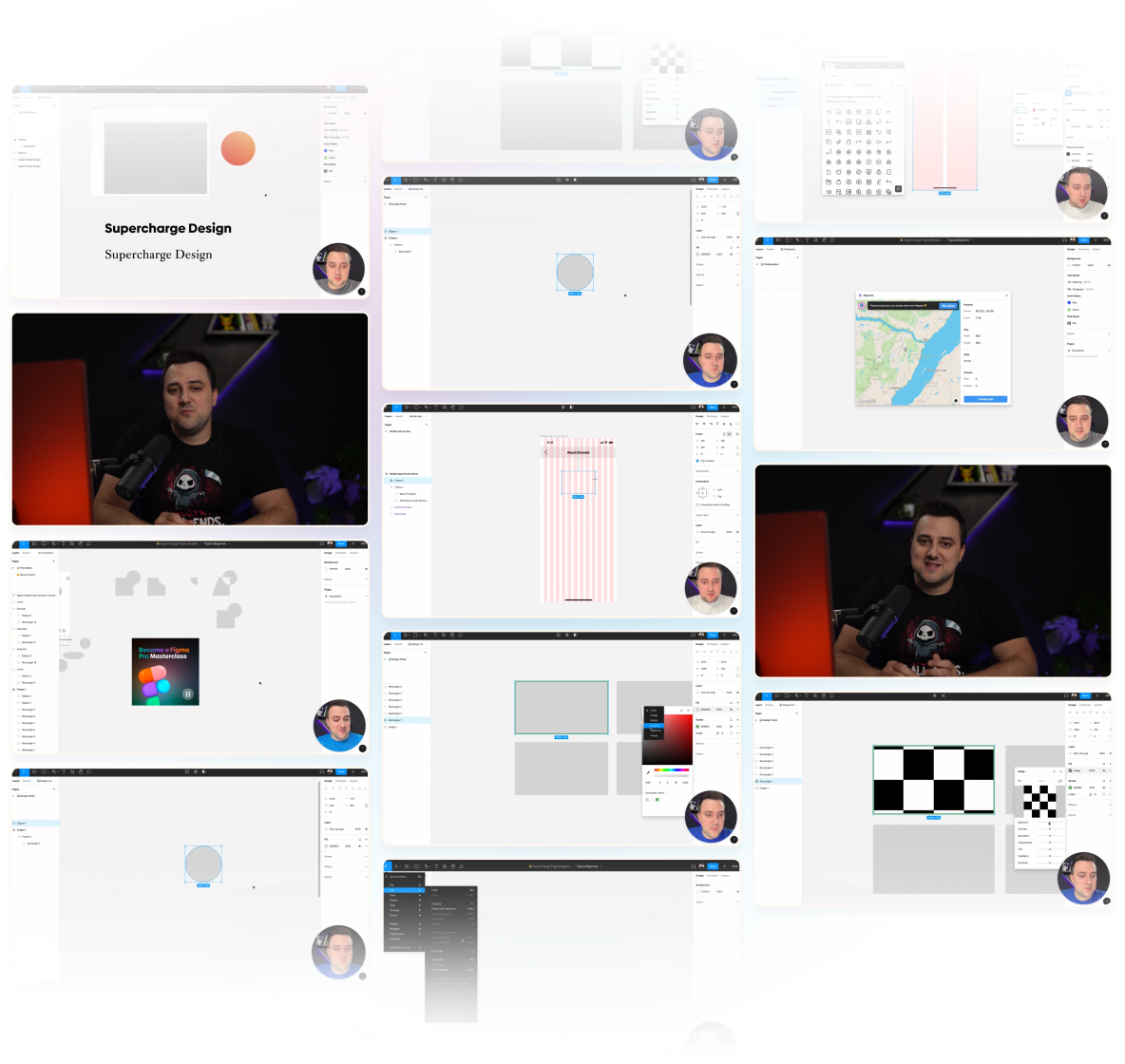 4+ hours of high-quality video lessons chunked up into 40+ comprehensive lessons
practical assignments and recorded solutions to affirm your knowledge
100+ Must-have Figma Plugins to supercharge your Figma workflows
100+ Must-know Figma Shortcuts to use Figma's features faster
FigJam Basics video teaching you how to brainstorm and workshop effectively
40-min long "Watch Me Design: Mobile App Screen" video to see all the knowledge you learned about applied to a real-life scenario
lifetime access and updates

7-day money-back guarantee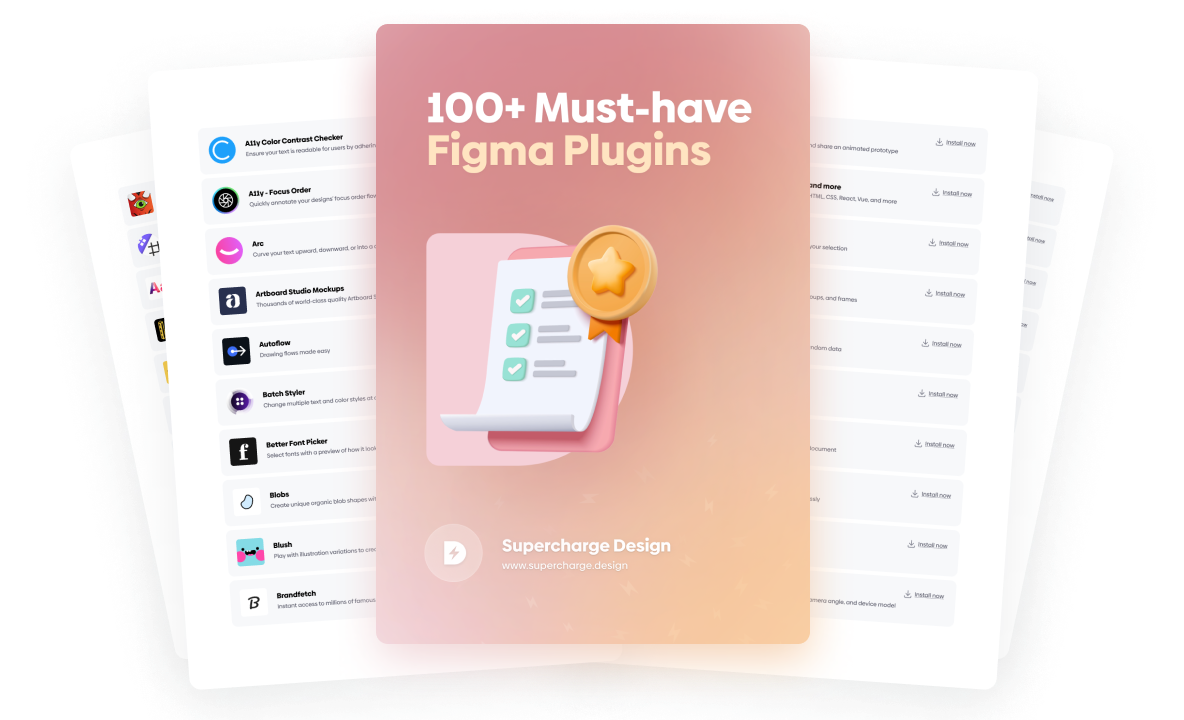 100+ Must-have Figma Plugins
Plugins will make your Figma workflows even more powerful because they enable additional actions that are not built in Figma by default. Don't look around for high-quality plugins. This list consists of tested plugins we use daily!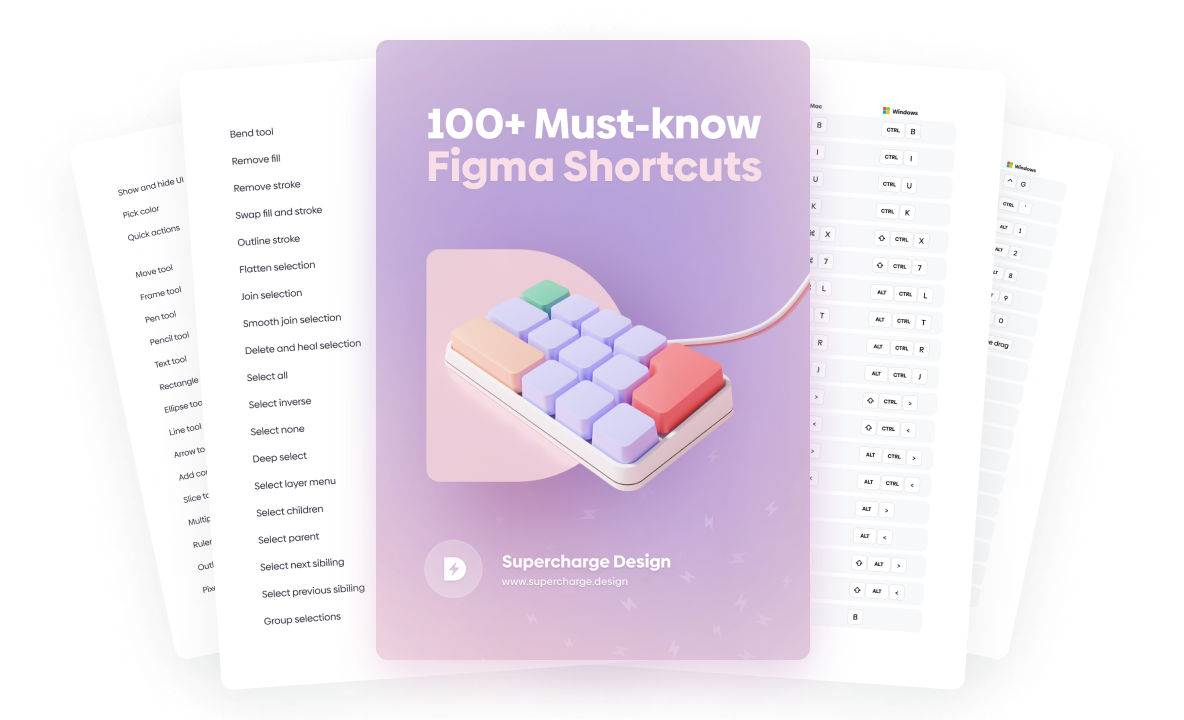 100+ Must-know Figma Shortcuts
Shortcuts will speed up your workflow and make you even more efficient. Getting a grasp of so many shortcuts will be a lot easier with our list at your disposal at all times!
Watch Me Design: Mobile App Screen
Watch how a senior designer uses Figma and applies all the knowledge you learned in the course. Follow along to affirm your knowledge and create your first Mobile App Screen.
Use this powerful video course to gain
Confidence

Fully understand Figma and its key features
Efficiency

Know your way around Figma's entire UI
Pro Tips

Build right Figma habits and workflows
Support system

Access to our friendly Slack community
Certificate

Verified Supercharge Design completion certificate
Lifetime access

New tips 'n' tricks with each major release
Take a peek at the detailed list of topics included in the Beginner Figma Video Course
Our alumni ❤️ this VIDEO COURSE
These are the people who struggled with the same things as you do now

Sami
@samiuxui

Estefania
@aesstefania
I think the course is easy to understand, and you cover pretty much everything a Figma Newby needs to know! I wish I had this course when I started learning Figma. I liked that the videos have subtitles, and I also liked that the course includes assignments. Looking forward to the advanced Figma course!
Hana
Hana's Behance
HOLY CRAP, I LOVE IT! 🤩 During my journey, I've attended so many courses about Figma. And honestly, this one is the best so far. All explained into deep but still, no sauce around. Straight to the thing. Lots of examples and step-by-step guides for each part. Even though I know a lot about how to use Figma, I will return to details about grids and auto-layout. And the shortcut list is fantastic! All of them are in one place. I've tried really hard to find some cons. But there are only pros 🤣 So summary recommended to all. I've already sent the link about the upcoming course to some of my friends trying to get into UX. Great job, and I cannot wait for the advanced Figma course 👌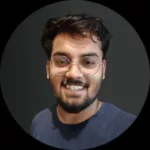 Abhinay
@uiux.abhinay
Very easy to understand and covered all the basics necessary, awesome job!
Why this BEGINNER FIGMA VIDEO course
What's stopping you from becoming a Figma pro
There are numerous detailed blog articles that go through Figma options and features but seeing something in a video versus reading about it makes a massive difference.
There are also a bunch of free resources on YouTube and other platforms, and while they might be better than written materials, you don't have a guarantee of the completeness of the knowledge they're offering. They don't offer professionally-crafted exercises, and they're often crafted by beginners and amateurs without much teaching experience.
The knowledge you gain by learning Figma in the above-described hard way is not complete or structured.
There's no accountability or urge to complete something that's incomplete itself. You're not going to get a certificate, and when it comes to your CV – learning from an industry expert definitely sounds better than learning on YouTube. Without this Beginner Figma Video Course, you will feel insecure in your knowledge and always wonder if you really know everything there is when it comes to Figma basics.
We are not saying that self-learning is impossible. It's definitely possible. But it comes with a lot of obstacles.
Beginner Figma Video Course is the perfect investment for learning the Figma foundations the right way. Set yourself up for success.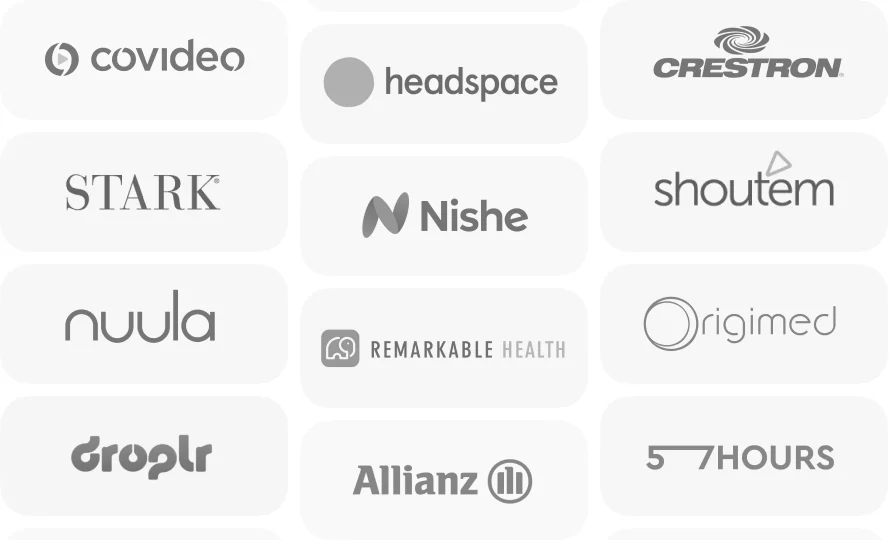 Andrija has worked on 50+ digital products, from websites to mobile and web apps. His work improved the lives of 10M+ users worldwide.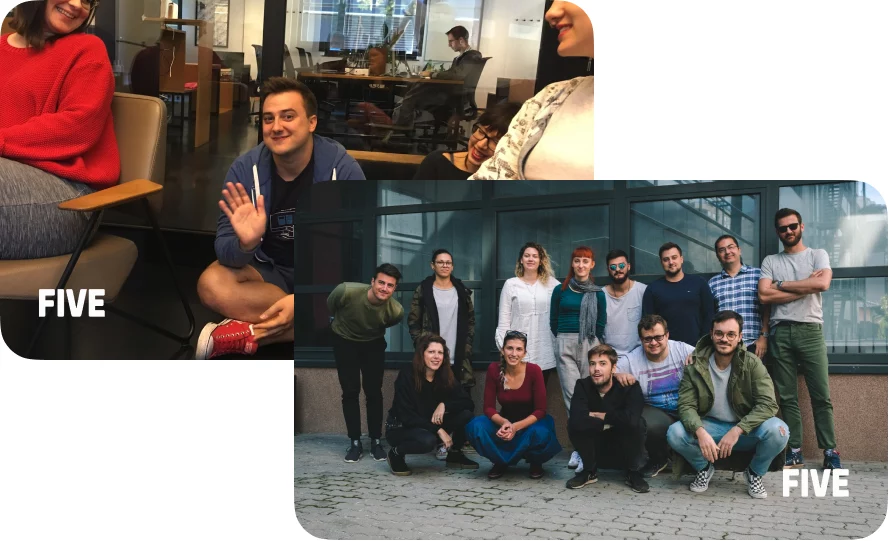 He worked as a UX/UI designer at multiple product design agencies, the most prominent one being the NYC-based Five.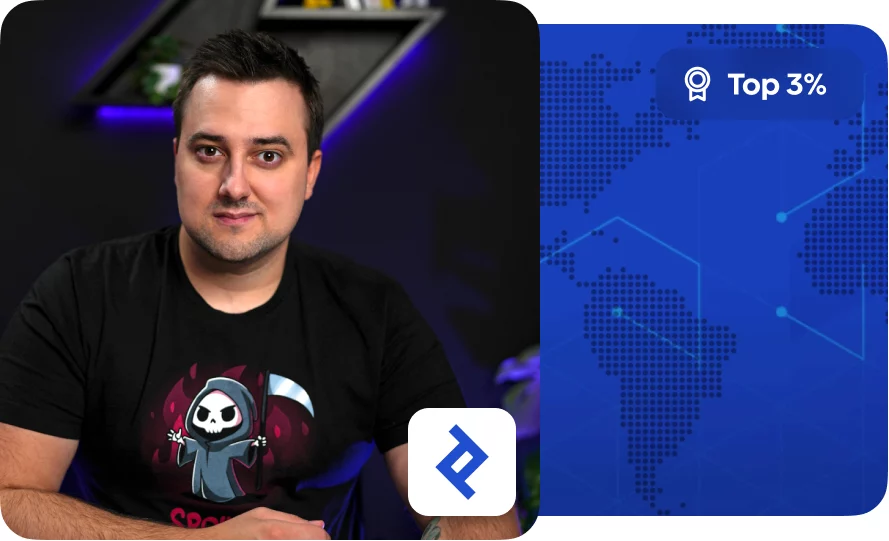 He is one of the top 3% of freelance UX/UI and product designers worldwide, according to an exclusive freelancing platform Toptal.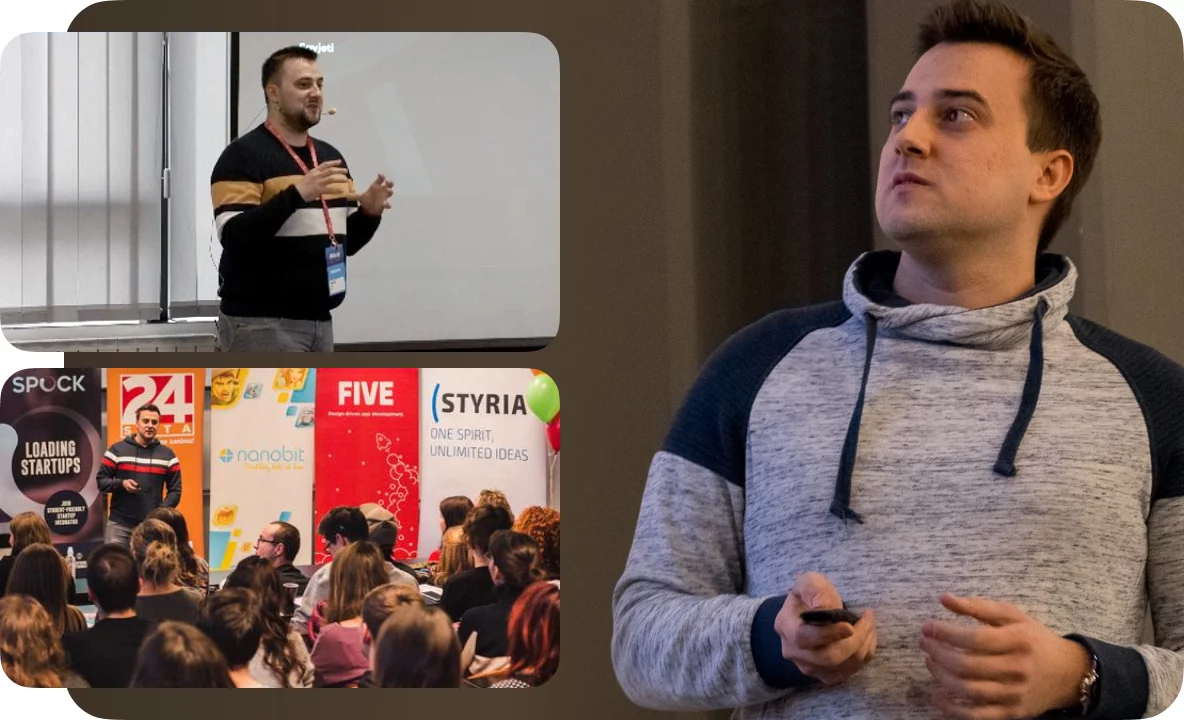 He has experience in hiring, mentoring, managing teams, building client relationships, and more. He held numerous talks about product design at conferences and meetups.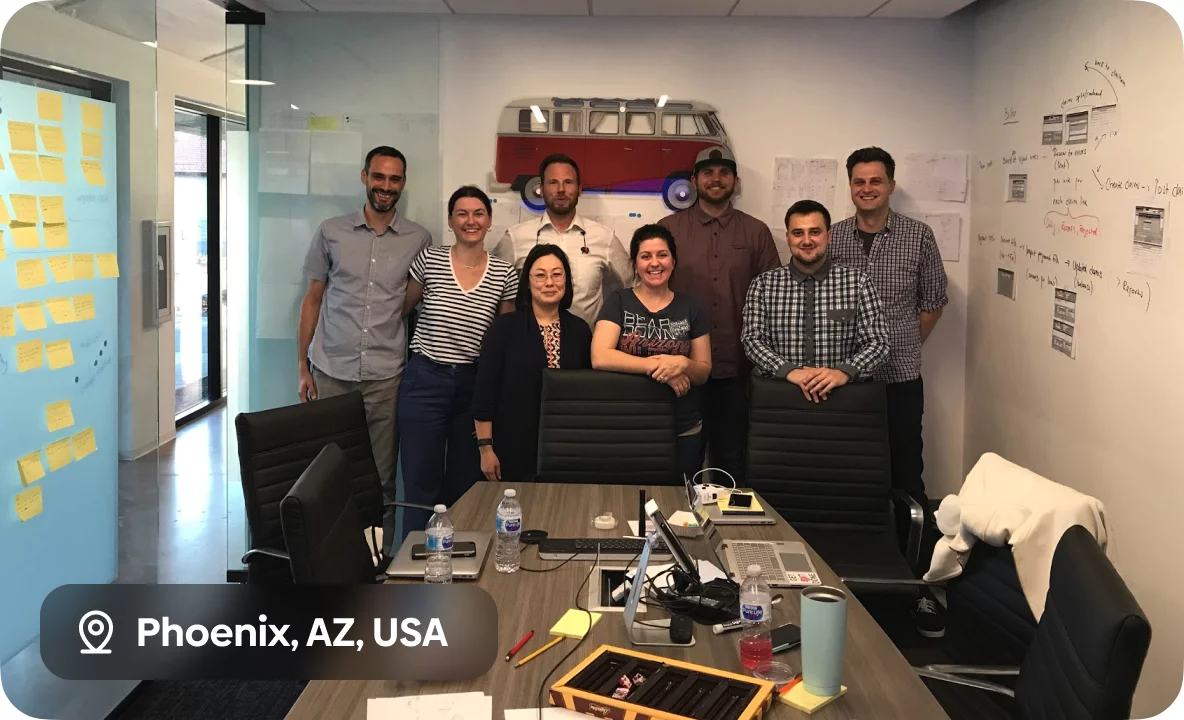 He focuses on developing product strategies, conducting user and market research, hosting design workshops, creating resonating user experiences, and designing delightful user interfaces.
FREQUENTLY ASKED QUESTIONS
You asked, we answered! ✋
Supercharge Design 7-day money back guarantee
We offer a 7-day no-questions-asked guarantee for all our video courses through Teachable, one of the most well-known educational platforms in the world
We are confident you'll love our products and that they will help you reach your goals, but we also know it's a lot easier to make a decision once you know there's no risk for you 🤗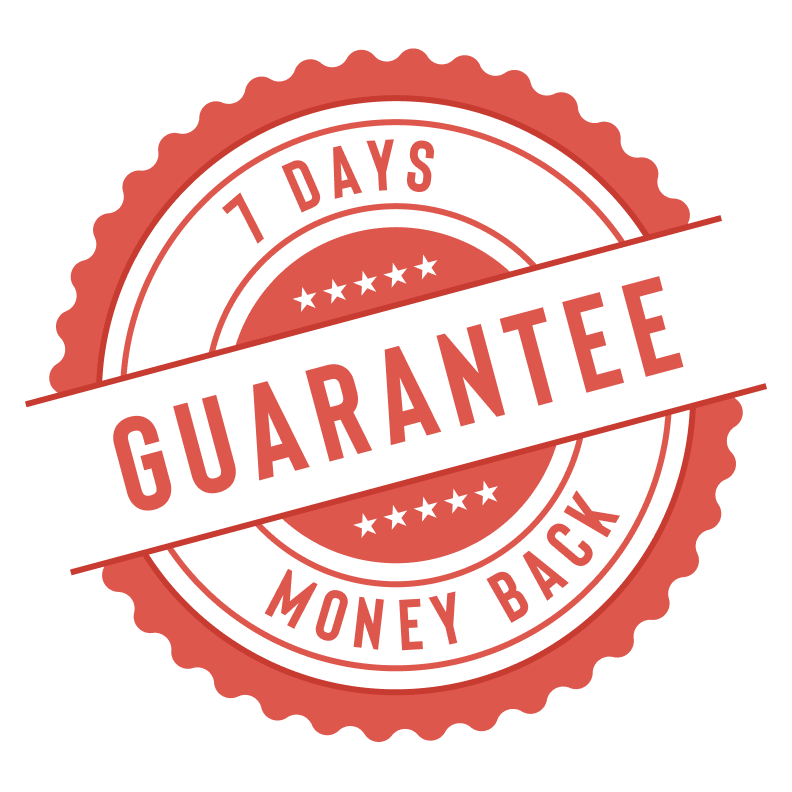 Get ACCESS TO Beginner Figma Video Course
Skyrocket your Figma productivity
$39.00
inclusive of VAT, if applicable
€ 35.89
inclusive of VAT, if applicable
4+ hours of practical videos
Practical assignments and solutions

Completion certificate

Lifetime access and updates
Bonus 40-min long "Watch Me Design: Mobile App Screen" Video
Bonus FigJam Basics Video
Bonus 100+ Must-know Figma Shortcuts PDF
Bonus 100+ Must-have Figma Plugins PDF
Bundle: Beginner + advanced
$319.00
inclusive of VAT, if applicable
€ 293.52
inclusive of VAT, if applicable
Price without bundle: $338.00
23+ hours of practical videos
160+ value-packed lessons in 2 separate courses
120+ knowledge-affirming assignments

Accompanying solutions

Bonus Figma files and templates

100+ must-know shortcuts PDF

100+ must-have plugins PDF

Completion certificate

Lifetime access and updates
Bonus 9 "Let's Design Together" videos
The Ultimate UI Design Mastery Bundle
30+ hours of video content

Bonus files, resources, e-books, and cheatsheets

Access to all available and all upcoming UI courses, products, and updates

Massively discounted price