Advanced Figma Video Course
Become a Figma master and skyrocket your design skills
Master advanced Figma strategies while achieving superior efficiency and productivity as a designer! Advanced Figma Video Course is a hands-on, engaging, and practical video course teaching you everything you need to know to be a confident Figma user and a better designer.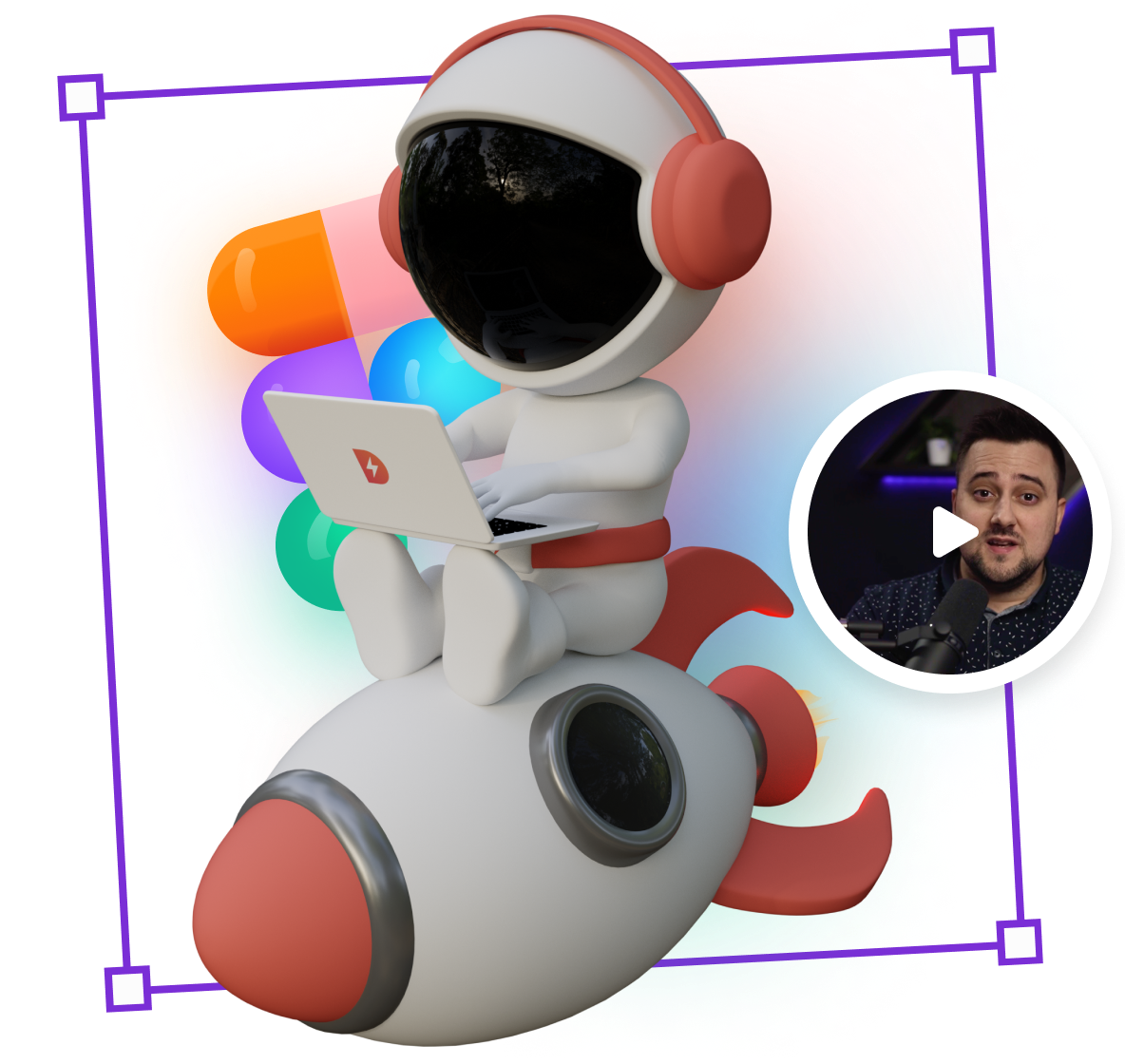 MASTERING the most important DESIGN tool IS YOUR shortcut to success
Supercharging your efficiency and the quality of your work enables you to earn more – it's that simple
The majority of Figma users don't comprehend or utilize the full capacity of Figma.
Because of the many functionalities Figma offers, there are many ways to achieve similar outcomes. But are all outcomes truly of equal quality, and how comparable is the time spent?
What if I told you that design system scalability depends on how it's set up from the beginning? Or that nested auto-layouts won't behave as intended if you're not fully aware of what you're doing? Do you exploit the full potential of layers, styles, grids, components, or variants? Are you comfortable with prototyping and animation? Do you know how not to spend hours searching for the right assets? Are you able to customize them to fit the project directly inside Figma?
It's awesome if you're already familiar with Figma, but if you want to achieve top-tier efficiency and productivity, unprecedented design quality, learn advanced mental models for using Figma, and earn more as a consequence, the Advanced Figma Video Course is made just for you.
Surely you can find all kinds of Figma resources online, but going through multiple questionable and incomplete content sources is why you're here. It's time-consuming, tiring, full of uncertainty, or worse – it can lead to instilling wrong practices that are hard to correct later on.
Instead, it's much easier, strategic, and wiser to invest in sparing yourself the headaches and time-wasting. Enroll in a practical, easy-to-follow, and engaging course that leaves no stone unturned and transforms you into a Figma know-it-all!
This is the shortest route to take you exactly where you're going — towards becoming a high-paid UX/UI design rockstar.
Let's make your Figma game unforgettable.
Insecure with frames, groups, shapes, and the pen tool

Unable to modify or design icons quickly

Confused by mobile, tablet, or desktop grids

Worried when creating auto-layouts, especially nested ones

Struggling to utilize Figma styles to their full potential

Baffled with components and variants

Unable to construct a design system from scratch

Prototyping and animation newbie

Without confidence in your Figma knowledge
Navigating complex Figma features with ease and confidence

Creating high-quality, responsive UX/UI screens and flows

Knowing all the most powerful strategies and techniques when working in Figma

Using the most productive and efficient Figma workflows

Articulating your design decisions with ease

Approaching all types of design projects with extreme confidence

Collaborating comfortably with any kind of client and teammate

Wowing clients and teammates with your file organization, designed flows, and prototypes
Advanced Figma Video Course
Advanced Figma Video course is the most thorough online course teaching you all the advanced aspects of Figma. This course was made with you 🫵 in mind. It targets all your biggest struggles, concerns, and pitfalls and transforms you into a Figma ace!
A senior product designer, mentor, and lecturer will guide you through all the advanced features and workflows that make extraordinary designs possible. Feature by feature, from the ground up, ace Figma with us, and secure the best possible professional future for yourself.
Go from average to advanced Figma user able to craft anything you can think of in no time
15+ hours of a 5-star-rated video course
110+ comprehensive lessons
110+ practical assignments and solutions to affirm your knowledge
Completion certificate you can add to your CV or LinkedIn profile
Lifetime access and updates

7-day money-back guarantee

A massive shortcut for your UX/UI design career

Tips and tricks that can take 5+ years to master

10+ exclusive industry discounts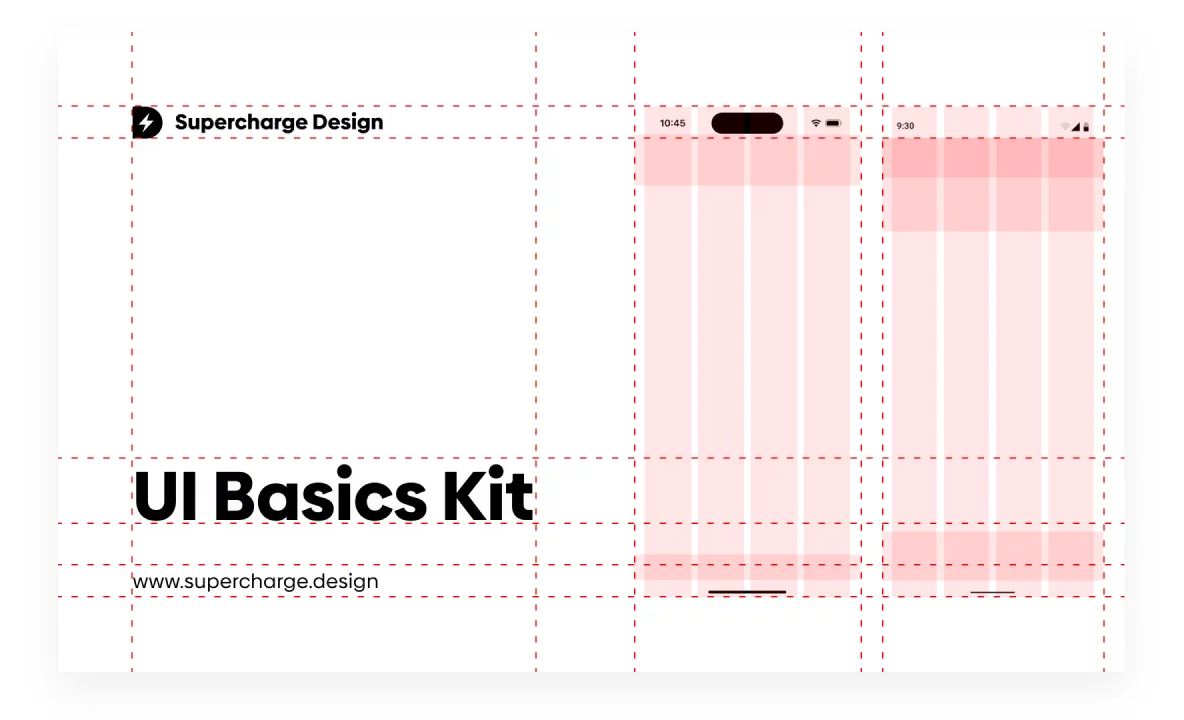 Figma frame & grid templates for all types of UX/UI design projects
Setting up and starting any type of project is as easy as it can be with these time-saving templates. 25+ different types of screen sizes await inside, alongside relevant grids and device indicators (like home and status bars).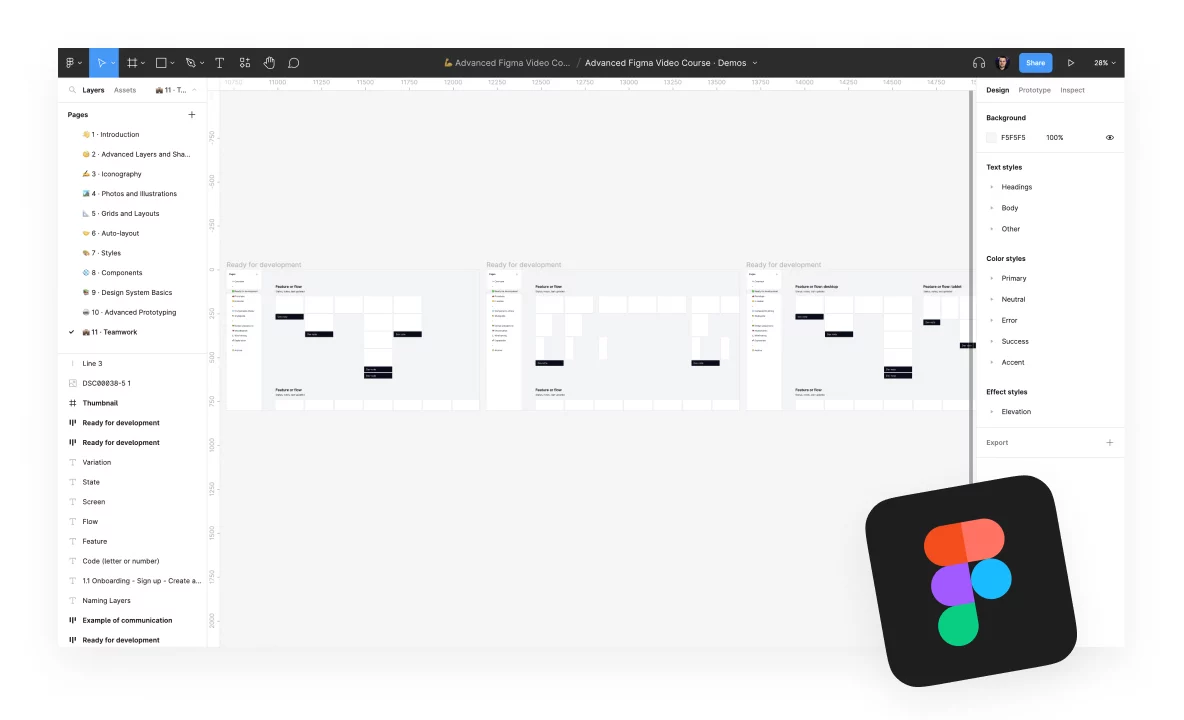 A Figma file with materials, assignments, and more from the video course
Inspect the instructor's every design step and solution and learn directly from the file the course was recorded in. Discover assignment assets directly on each module's relevant page without the need to recreate them.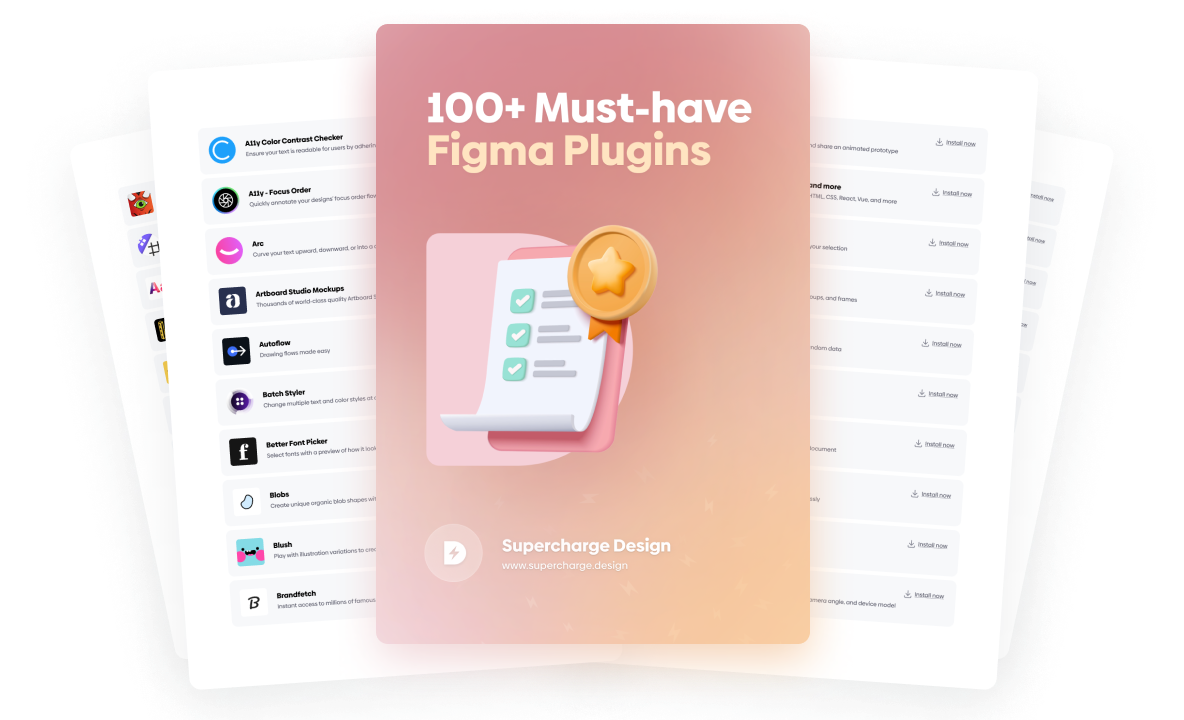 100+ must-have Figma plugins PDF
Plugins will make your Figma workflows even more powerful because they enable additional actions that are not built in Figma by default. Don't look around for high-quality plugins. This list consists of tested plugins we use daily!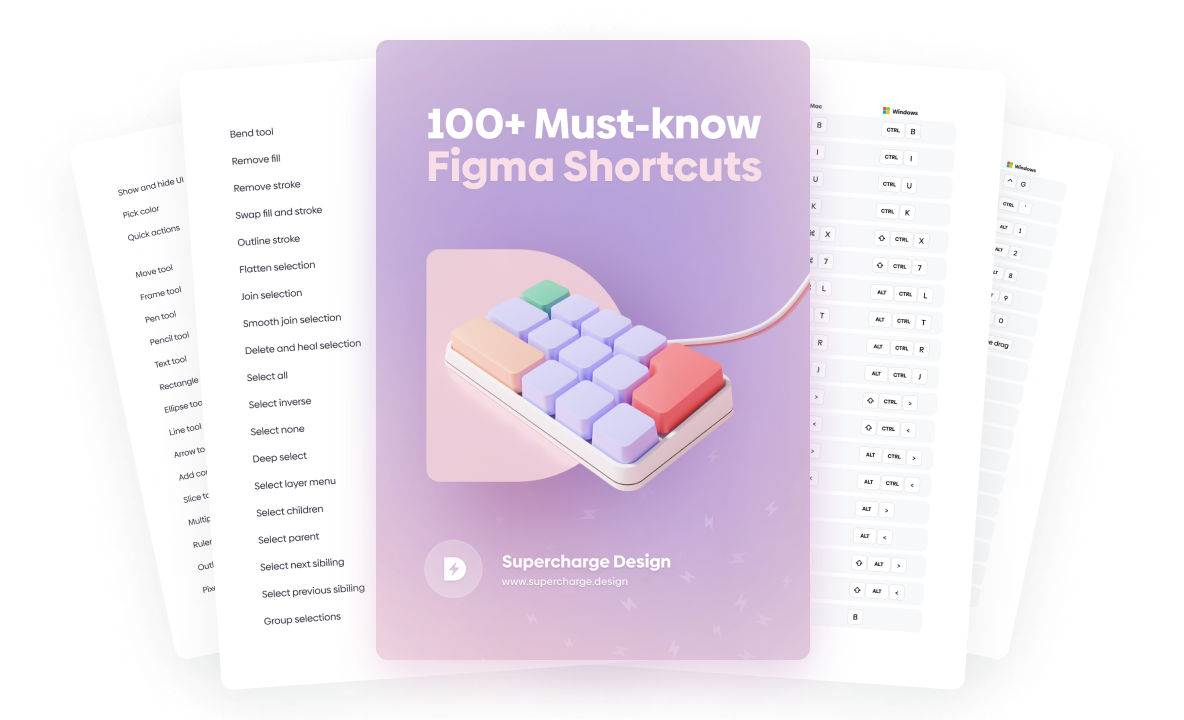 100+ must-know Figma shortcuts PDF
Shortcuts will speed up your workflow and make you even more efficient. Getting a grasp of the best Figma shortcuts will be much easier with our list at your disposal at all times! And the best part – it contains both Mac and Windows shortcuts.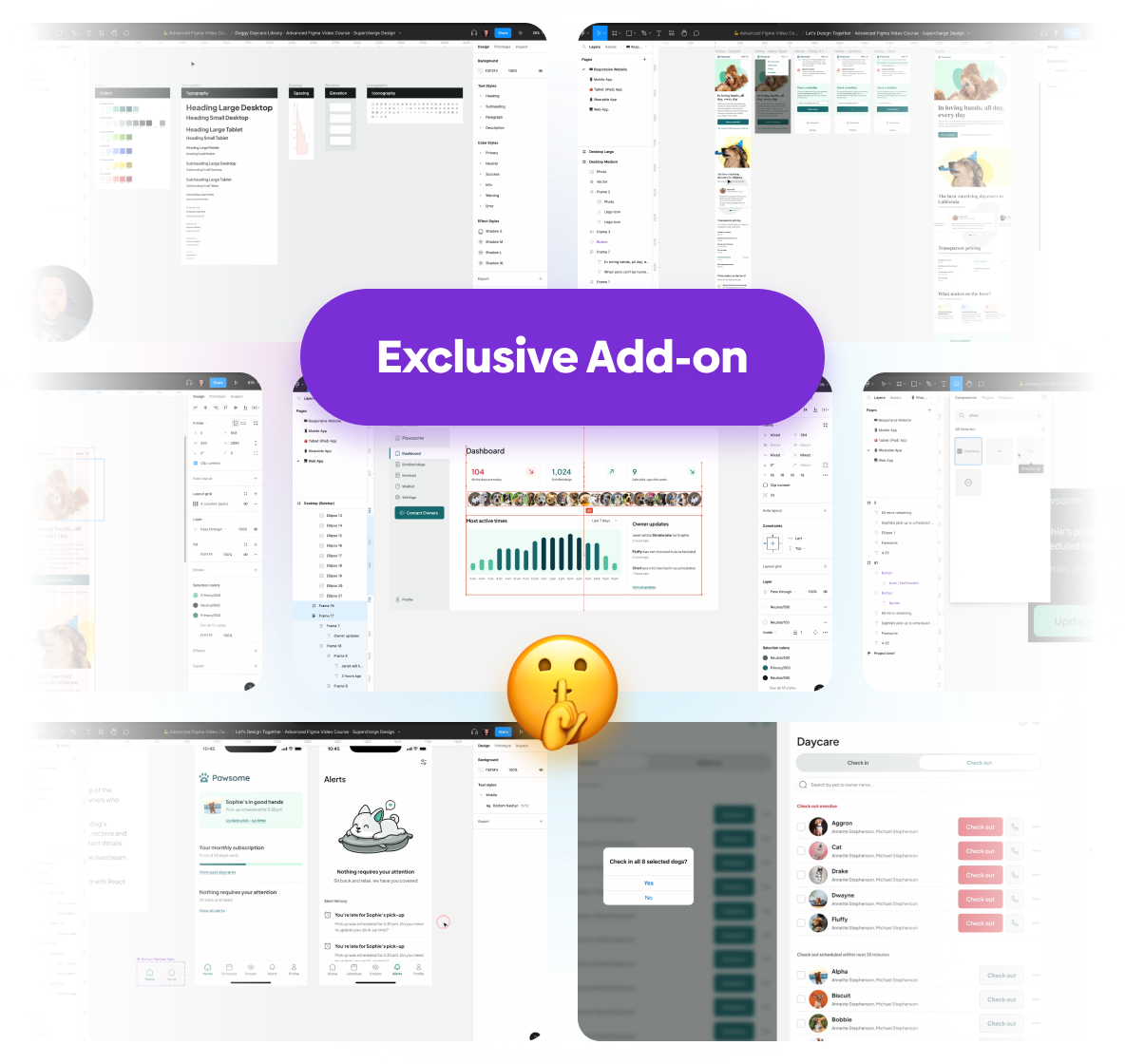 9 "Let's design together" videos
Watch how a senior designer thinks and uses Figma while applying all the knowledge you learned in the course to create a responsive website, a mobile app, an iPad app, an Apple Watch app, and a web application. Follow along to affirm your knowledge.
Use this robust Figma video course to gain…
Advantage

over the majority of other UX/UI designers
More money
by being able to achieve better results quicker
Upgrade

of your design career and
skill stack
Confidence

by building your design elements the right way
Efficiency

with an optimized approach and design strategy
Shortcut

by advancing a lot in a short period of time
Take a peek at the detailed list of topics included in the Advanced Figma Video Course
Make sure that this is the best Figma video course for you! Sign up now, and you'll receive 3 free video lessons from our Advanced Figma Video Course.
Enhance your design skills and master Figma, the industry-leading design tool. Subscribe now and level up your design game!

"*" indicates required fields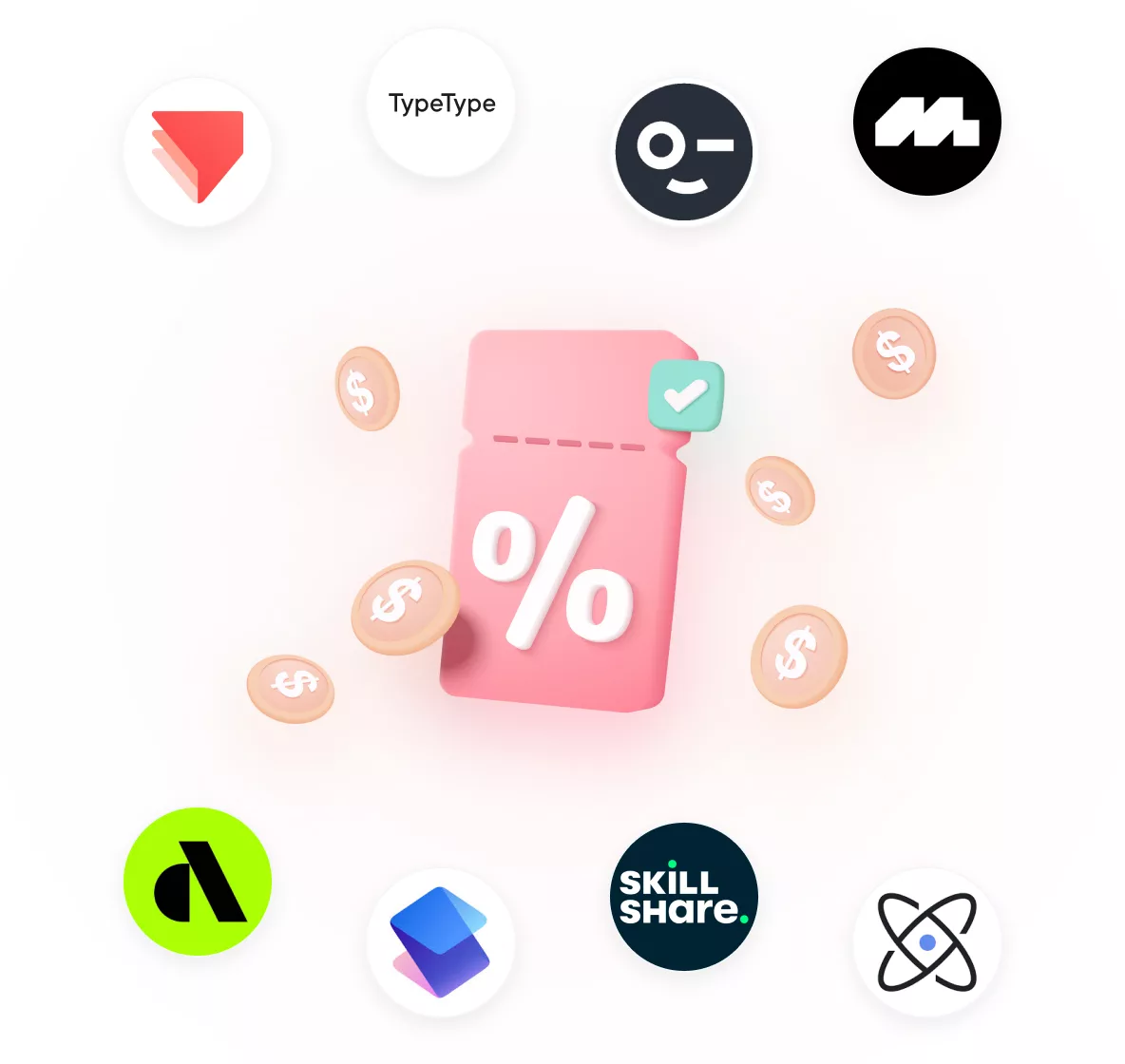 EXCLUSIVE DISCOUNTS & PERKS
Get industry-relevant tools and high-quality resources for a fraction of the cost
Yes! You read that right!
We partnered 🤝 with notable companies to offer you their high-quality products and subscriptions at discounted rates.
Mobbin, Artboard Studio, ProtoPie, Skillshare, xTiles… and many more amazing discounts and perks await inside! 🤫
Our alumni ❤️ this ADVANCED VIDEO COURSE
These are the people who struggled with the same things as you do now
REACH Figma mastery the EASY way
Why should you take this exact Advanced Figma Video Course?
There are numerous free and paid Figma video courses out there. So why should you take this exact one?
In each and every one of Figma learning materials, you came across something from this list: low quality, incomplete coverage of functionalities, disorganized information, lack of explanations and insights, poor teaching techniques, incomprehensiveness, lack of updates, lack of practical examples and applications, lack of practical assignments and solutions, no support, no accountability, no certificate, no money-back guarantee.
Not a single Figma resource out there takes an end-to-end approach to teaching Figma.
Advanced Figma Video Course addresses every single one of your concerns to take your learning experience and outcomes to another whole level.
This course is an efficient and proven shortcut to the structured and exhaustive Figma mastery you need to elevate your design productivity and quality. Advance your career immensely with ease, and ultimately – earn more as a UX/UI designer.
Let Advanced Figma Video Course exceed your expectations of online design education.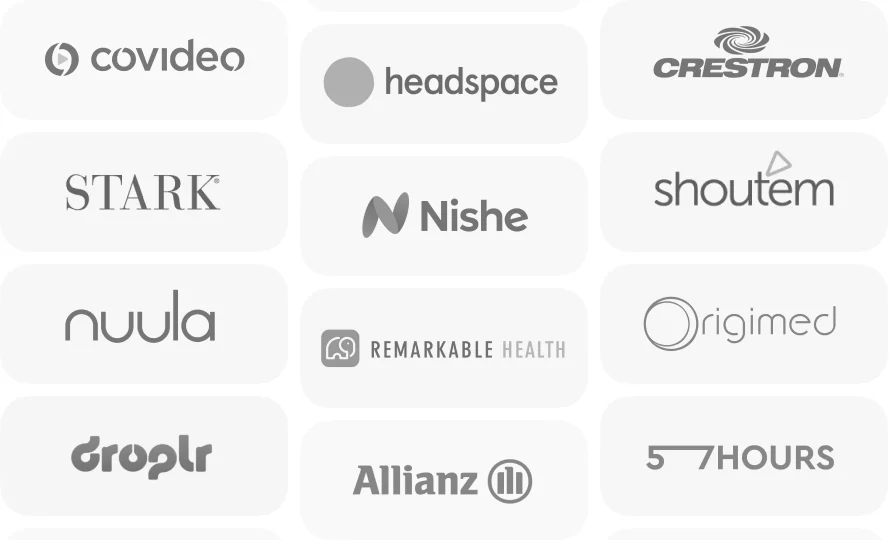 Andrija has worked on 50+ digital products, from websites to mobile and web apps. His work improved the lives of 10M+ users worldwide.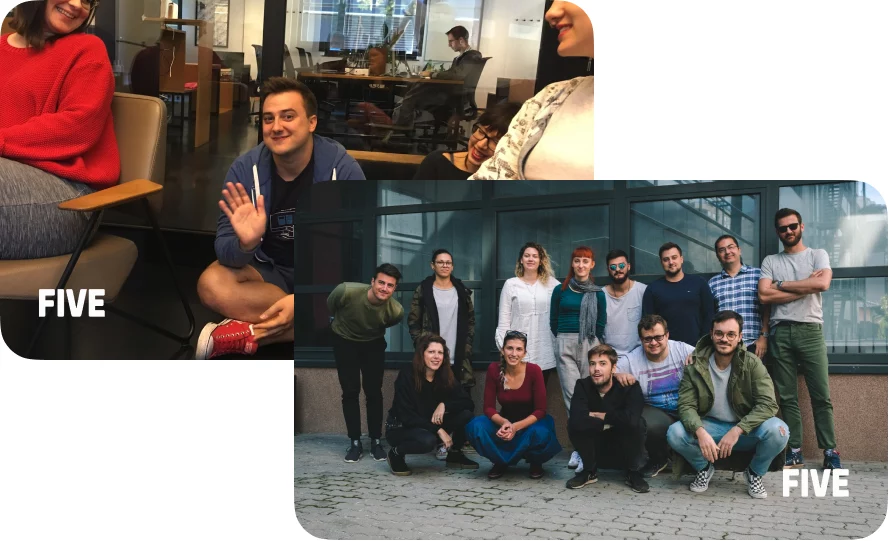 He worked as a UX/UI designer at multiple product design agencies, the most prominent one being the NYC-based Five.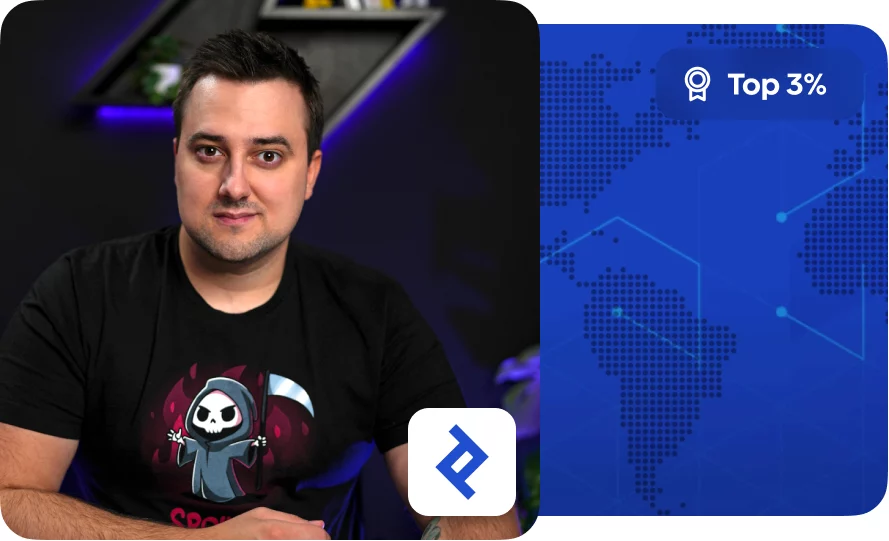 He is one of the top 3% of freelance UX/UI and product designers worldwide, according to an exclusive freelancing platform Toptal.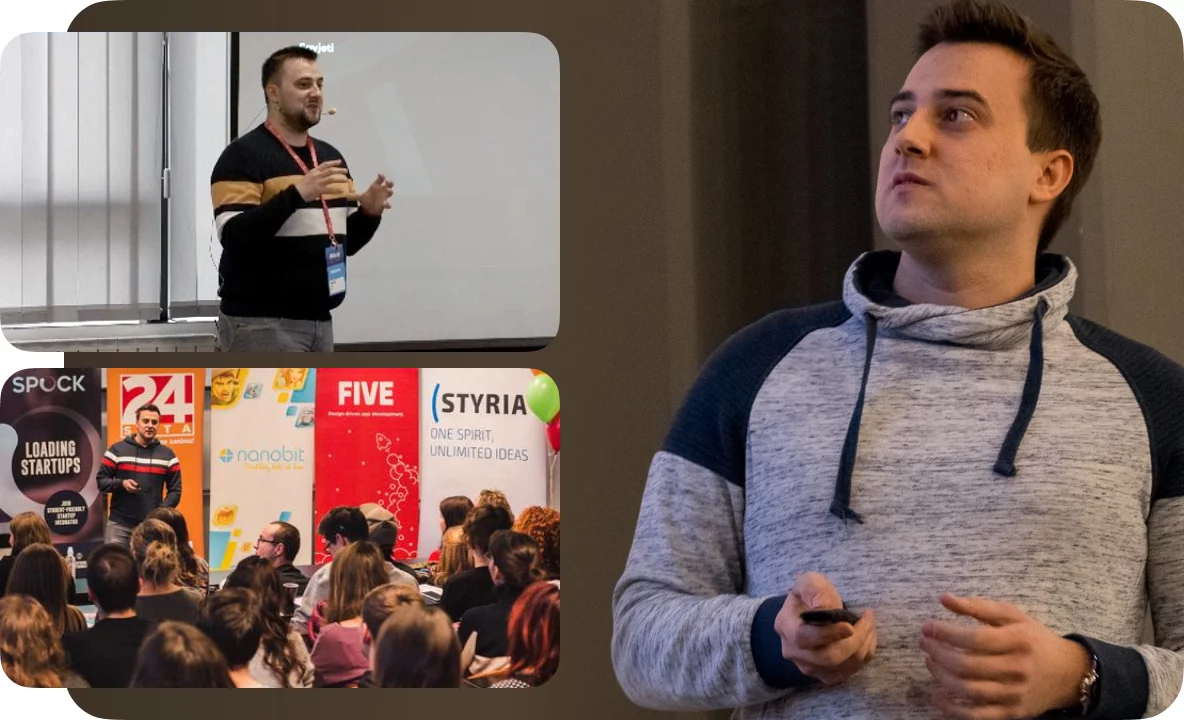 He has experience in hiring, mentoring, managing teams, building client relationships, and more. He held numerous talks about product design at conferences and meetups.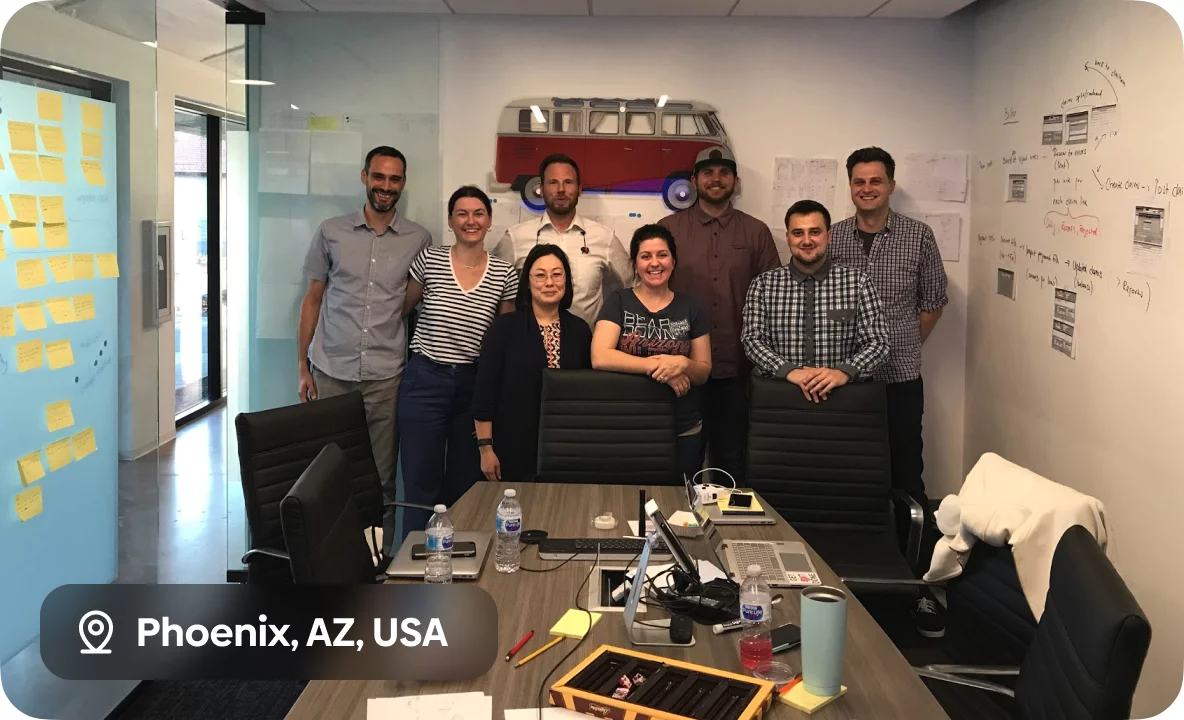 He focuses on developing product strategies, conducting user and market research, hosting design workshops, creating resonating user experiences, and designing delightful user interfaces.
FREQUENTLY ASKED QUESTIONS
You asked, we answered! ✋
Supercharge Design 7-day money back guarantee
We offer a 7-day no-questions-asked guarantee for all our digital products through Teachable, one of the most well-known educational platforms in the world
We are confident you'll love our products and that they will help you reach your goals, but we also know it's a lot easier to make a decision once you know there's no risk for you 🤗

Best case scenario — you become a Figma pro and supercharge your design career with us. Worst case scenario — we give your money back, shake hands, and part our ways hassle-free.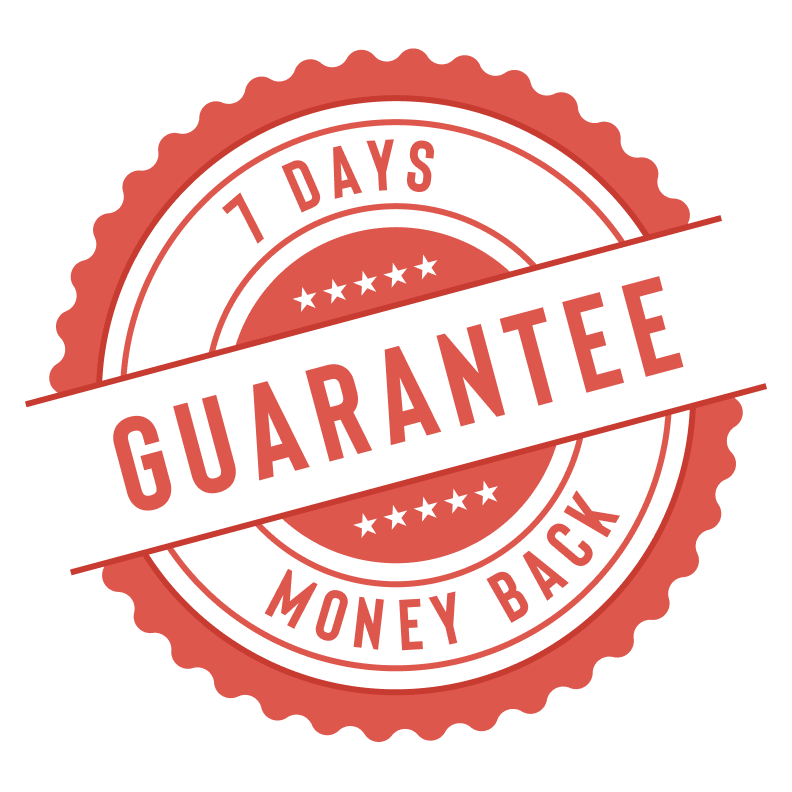 Get ACCESS TO THE Advanced Figma Video Course
Skyrocket your Figma and design knowledge today
Variables Module is coming!
Advanced Figma Video Course
$219
inclusive of VAT, if applicable
€ 201.51
inclusive of VAT, if applicable
15+ hours of practical videos

110+ value-packed lessons

110+ knowledge-affirming assignments

Accompanying solutions

10+ exclusive industry discounts

2 bonus Figma files and templates

100+ must-know shortcuts PDF

100+ must-have plugins PDF
Advanced Figma Video Course + Exclusive Add-on
$249
inclusive of VAT, if applicable
€ 229.11
inclusive of VAT, if applicable
17+ hours of practical videos

120+ value-packed lessons

110+ knowledge-affirming assignments

Accompanying solutions

10+ exclusive industry discounts

2 bonus Figma files and templates

100+ must-know shortcuts PDF

100+ must-have plugins PDF

9 additional "Let's Design Together" videos
Supercharge Design products are hosted on Teachable – a secure, and powerful platform.
You will be asked to create a profile or log in.
The Ultimate UI Design Mastery Bundle
30+ hours of video content

Bonus files, resources, e-books, and cheatsheets

Access to all available and all upcoming UI courses, products, and updates

Massively discounted price