60+ Email Templates for Designers
Communicate professionally
with zero effort
Leave an impeccable impression, save time, and eliminate the most tedious task from your daily routine — use over 60 email templates crafted specifically for product designers and UX/UI designers, accompanied with relevant tips!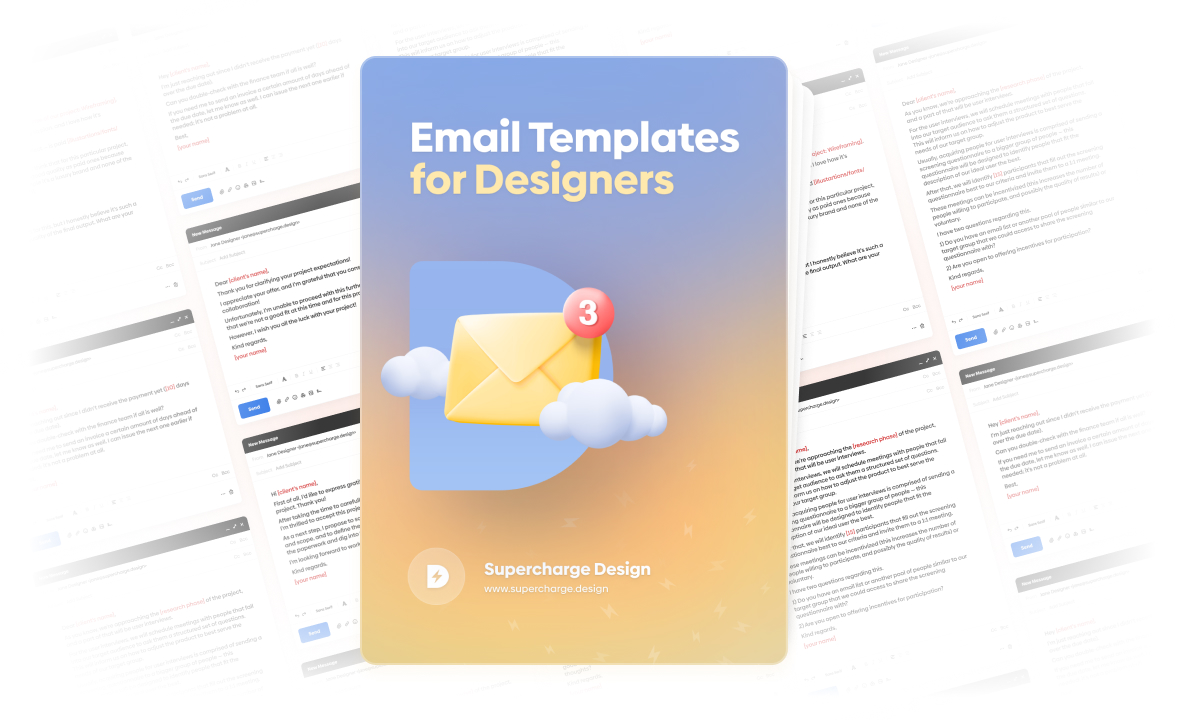 IT'S MORE CRUCIAL THAN YOU THINK
Professionalism and courtesy in the work environment make a lasting impression
Your communication style can make or break relationships with your clients, stakeholders, and team members.
Trying to think of how to write things politely and in accordance with business communication etiquette can take up so much time, cause procrastination, and drain energy. It's not a skill that comes naturally to all.
Email templates let you plug your thoughts into pre-made blueprints, resulting in saved time and allowing you to focus on more important tasks – being the designer.
IMPRESS YOUR CLIENTS AND COLLEAGUES
Grab email templates for numerous common situations you might find yourself in
Reclaim your time

Stay consistent

Reduce procrastination

Save mental energy

Simplify communication
Eliminate stress

Enhance focus

Impress with ease

Avoid mistakes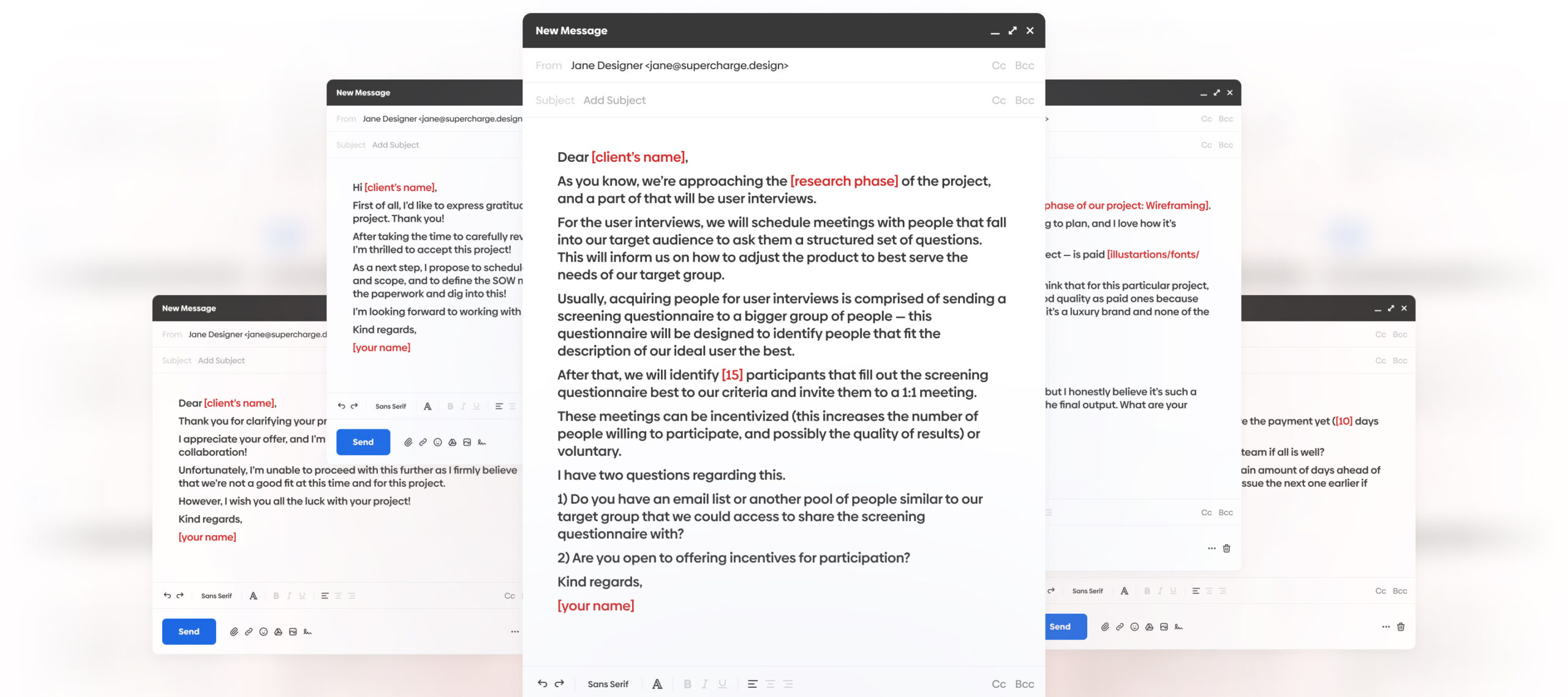 Discover and use 60+ templates for both freelance and corporate emails you'll have to send
Some of the templates have multiple variations to be used on predefined criteria or personal preference while others include tips and tricks on how to fill out the emails or approach the situations you're in.
Check some of the situations you'll be equipped for below! 👇
Sending a proposal or an offer

Making a counter-offer

Client is not responding after the offer is sent

Accepting the project and collaboration

Declining a project because you lack the necessary skills

Declining a project because you're too busy

Declining a project because you and the client are not a good fit

Declining a project because of the pricing mismatch

Sending a Statement of Work

Asking for feedback on the design

Sending the designs for the first and second round of reviews

Client is not responding to your messages

Client is late with the feedback

Client is asking for work outside the scope

Asking questions about user interview recruiting

Getting research buy-in
Sending the invoice to the client

Requesting a late payment

Announcing an increase in rates for ongoing clients

Explaining steps in your design process

Sending UX/UI/research deliverables

Closing a project or collaboration on a positive note

Asking for a testimonial or a review

Asking for referrals

Asking for clarification, unsure if you understood the client on the call

Asking for additional brief details to be able to do the task

Sending a design QA to the client, developer, or a PM

Sending updates to clients

Onboarding a new designer to an ongoing project

Delivering the project early

Missing the deadline

Reaching out to your favorite designer (mentorship inquiry)

Asking for style direction
Asking for assets (brand style guide, logo/icon assets, and more)

Project assets client sent over aren't usable

Asking the client to pay for design resources (fonts, images, and more)

Job application emails (thank you emails, follow ups, competitive offers, and more)

Open application (without a job ad)

Sending the hiring process design task solution to the hiring manager

Following up on a job application

Multiple ways of asking for a raise

Misaligned team email

Escalating problems at work

You have too much on your plate

Feeling sick email

Family emergency email

Sending an invitation to a call

Planning and inviting team members or clients to a workshop
FREQUENTLY ASKED QUESTIONS
You asked, we answered! ✋
Supercharge Design 7-day money back guarantee
We offer a 7-day no-questions-asked guarantee for this product through Teachable, one of the most well-known educational platforms in the world
We are confident you'll love our products and that they will help you reach your goals, but we also know it's a lot easier to make a decision once you know there's no risk for you 🤗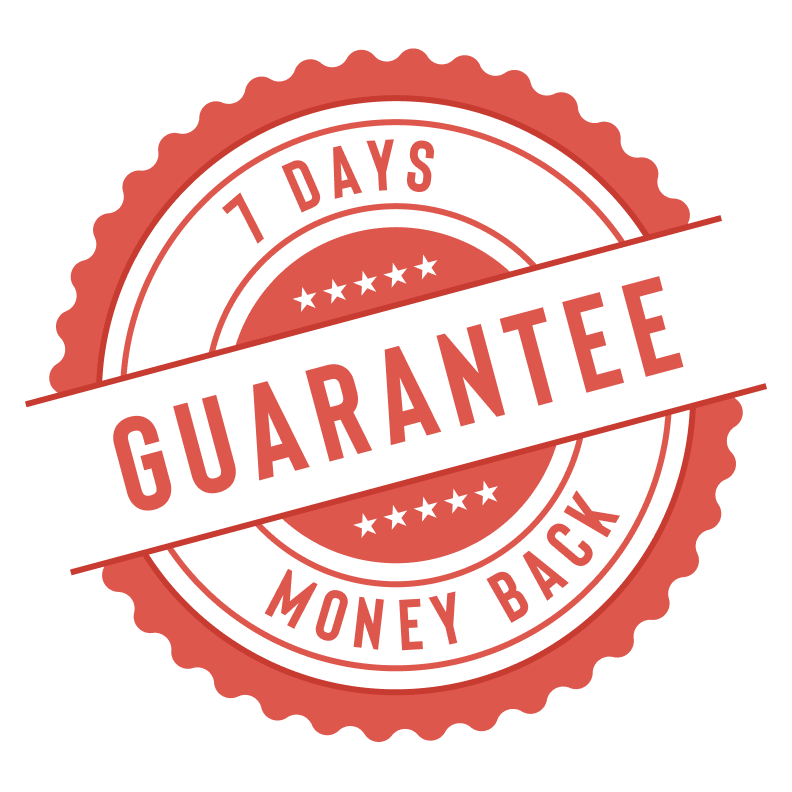 ELIMINATE YOUR EMAIL TORMENTS
Grab 60+ email templates for designers and make your email communication a breeze
60+ EMAIL templates FOR DESIGNERS
$7
inclusive of VAT, if applicable
€ 6.44
inclusive of VAT, if applicable
Emails for numerous situations you might find yourself in (titled, organized, and categorized)
90 pages long PDF ebook
Made for both freelancers and designers working in agencies
Some emails have multiple variations and/or useful tips
Approx. 10¢ per email template

Job hunt, research buy-in, client and team communication, feeling sick, sending a proposal… you name it!

Lifetime access and updates